Southeast Asian internet giant Sea—the company behind Shopee and Garena—has a lot of record highs in its latest financial report, which covers April to June and was released yesterday.
The numbers eclipse even the records it set at the start of the year, when Covid triggered ever stronger demand for online shopping.
Here are some of the highlights…
Shopee (Q2: April to June):
$8 billion in consumer spending (aka, GMV), up from $6.2 billion in Q1
Revenue hit $510.6 million, up from $314 million
$0.50 loss per order is down from $0.60
615.9 million orders total – of those, 260 million in Indonesia
SeaMoney, which covers the AirPay and ShopeePay apps, hit a record $1.6 billion in transactions
Shopee's Covid bump in terms of consumer spending wasn't too pronounced in the first three months, but it shows up clearly in April to June: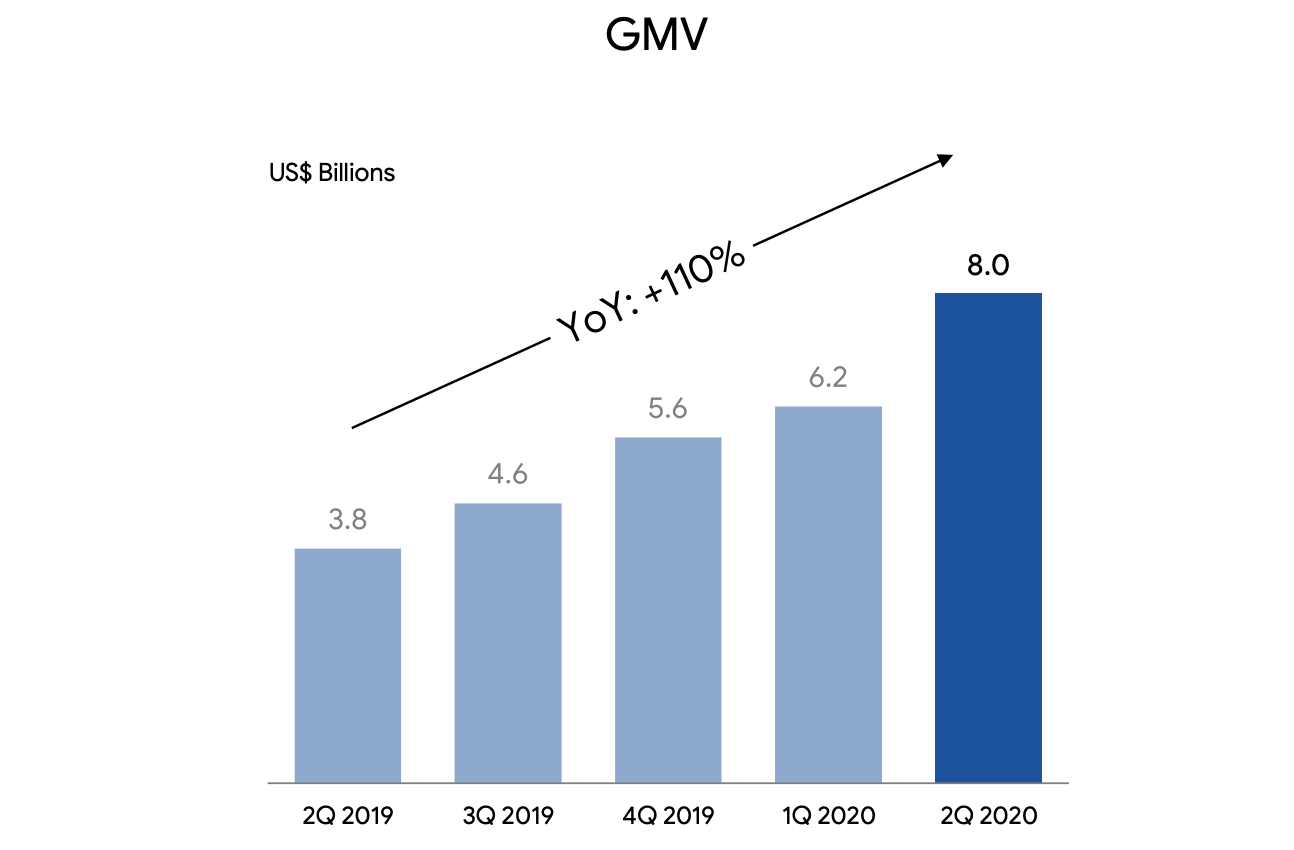 Shopee's closest rival across the region is Alibaba's Lazada.
Meanwhile, the parent company racked up some big numbers too…
Sea Group in Q2:
Total revenue $1.29 billion, up from $913.9 million in Q1
Gross profit $200.8 million, down slightly from Q1's $206.8 million