Tech Insights Series (Go-Global special): Cashing in on Thailand's digital economy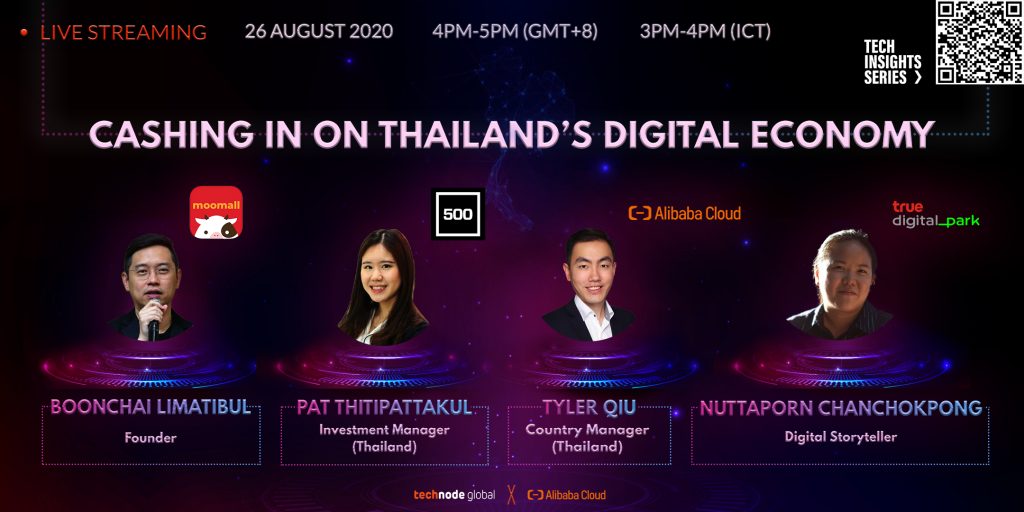 DETAILS:
About this Event:
Thailand, Southeast Asia's second-largest economy is an attractive market for startups. Opportunities abound for tech companies with the launch of the Thailand 4.0 initiative transforming the country towards a more innovation-driven economy. Thailand has approximately 52 million internet users and it is expected to reach 61 million by 2025. Its growth prospects are already attracting interest from large global players, but how do foreign startups and SMEs break into this market?
Join us for a webinar on August 26 as we shine a light on Thailand's social commerce, market opportunities, potential pitfalls, and available initiatives supporting foreign companies.
What is Tech Insights Series?:
Tech Insights Series is a community-driven content track hosted by TechNode Global. In each session, we aim to uncover and discuss the latest developments in SEA tech & startup scene.
In partnership with Alibaba Cloud, we will be launching a Go-Global special Tech Insights Series to understand the efforts of SEA tech companies who are leveraging technology innovation to remain operational. We hope that the majority of tech companies and entrepreneurs will join us in this initiative.
DATE & TIME:
August 26, 2020, Wednesday
4.00pm – 5.00pm (GMT+8) | 3.00pm – 4.00pm (ICT)
AGENDA:
4.00pm – 4.10pm (GMT+8): Opening Remarks; Speakers' Introduction
4.10pm – 4.20pm (GMT+8): Social Commerce Landscape in Thailand
4.20pm – 4.30pm (GMT+8): Thailand/SEA Digital Investment Climate
4.30pm – 4.40pm (GMT+8): Building a Reliable Infrastructure to Connect Thailand and SEA
4.40pm – 5.00pm (GMT+8): Panel Discussion + Q&A
LOCATION:
Zoom Webinar. Registrants will receive the zoom link in your inbox one day prior to the event.
RSVP:
Tech Insights series is open to the public audience. Slots are limited and we will close registration once the maximum capacity is hit. RSVP here. 
PANELLISTS: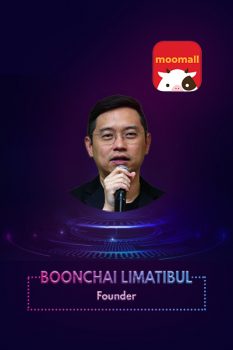 Boonchai Limatibul 
Founder | Moomall 
---
After graduating from Tsinghua University's Master of Business Administration (M. B. A.) Program, Boonchai Limatibul founded RIYA Furniture, solution for new home and apartment in Beijing, and later opened an online store in Taobao. He focused his talents on helping famous Thai brands enter China's leading cross-border e-commerce marketplaces, such as TMALL, JD, VIP, Red and Kaola. From partnerships with SNAILWHITE, top Thai cosmetics brand which IPO in the Thailand SET in 2017, to 24Shopping, CP All's online subsidiary, Boonchai built the chief cross-border trading business that enabled Thai cosmetics brands to become successful in China.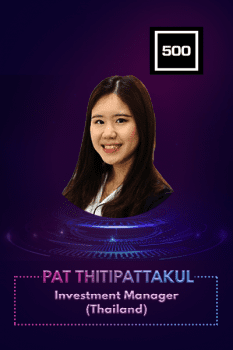 Pat Thitipattakul  
Investment Manager | 500 TukTuks 
---
Pat Thitipattakul is an Investment Manager at 500 TukTuks — a micro-fund focused on promising seed-stage startups in Thailand and Southeast Asia. 500 TukTuks empower startups with the best of Silicon Valley's education, thinking and talent, to provide an unfair advantage in the local market. Besides her role at 500 TukTuks, Pat is the Business Development and Global Partnership Manager at Disrupt, the leading startup and digital innovation program in Southeast Asia. She works closely with the innovators to help turn their novel ideas into customer-centric solutions, fuel the business growth and create a positive impact on society.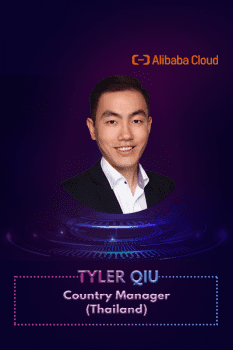 Tyler Qiu 
Country Manager | Alibaba Cloud Thailand  
---
Established in September 2009, Alibaba Cloud develops highly scalable cloud computing and data management services providing large and small businesses, financial institutions, governments and other organizations with flexible, cost-effective solutions to meet their networking and information needs. A business of Alibaba Group, one of the world's largest e-commerce companies in which Tyler Qiu joined in 2014, Alibaba Cloud operates the network that powers Alibaba Group's extensive online and mobile commerce ecosystem and sells a comprehensive suite of cloud computing services to support sellers and other third-party entities participating in this ecosystem.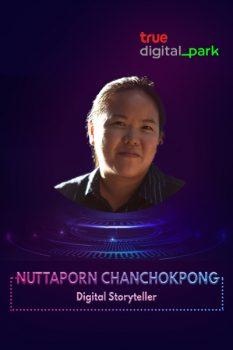 Nuttaporn Chanchokpong 
Digital Storyteller | True Digital Park 
---
Nuttaporn Chanchokpong started her career in news writing/reporting and later became Thailand's Chief Editor for theAsianparent.com — number one parenting publication in Asia with over 5 million users/month. Being among the first movers toward the digital age, she is an avid user of several digital tools and is now applying content skills on digital marketing at True Digital Park.