Part of a rising tide of restaurant and retail tech startups, Indonesia's Wahyoo today revealed it has secured $5 million in series A funding, TechCrunch reports.
Focused on small family-run restaurants, or warung makan, Wahyoo's app offers wholesale supplies and delivery, some basic business accounting tools, and in-store advertising placement.
Wahyoo facts & stats:
Business set up in 2017, with app launching August 2019
Used by 13,800 eateries across Java island
170 staffers
One other source of revenue is its fried chicken franchise, giving eateries the option of adding a fried chicken stall
350 fried chicken stalls rolled out so far
Funding led by Intudo Ventures, plus Kinesys Group, Amatil X (Coca-Cola's investment wing), Arkblu Capital, Indogen Capital, Selera Kapital, Gratyo Universal Indonesia, and Isenta Hioe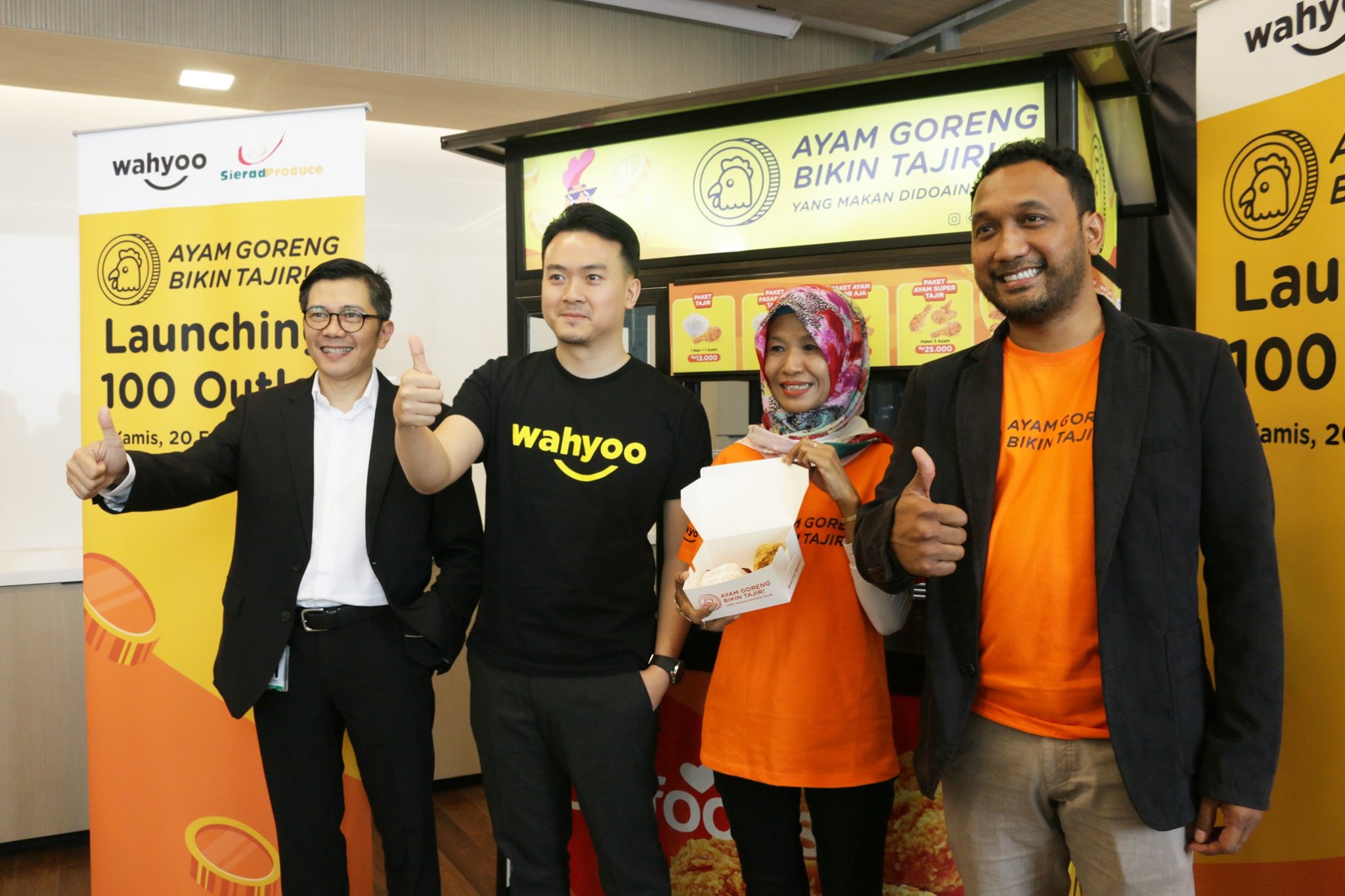 See: Food, retail startups on course for record-breaking year
A number of Indonesia's startups are similarly going after the huge opportunity presented by Indonesia's small stores and restaurants, which often operate just on pen and paper, such as Warung Pintar and GudangAda (wholesale store supplies) and BakuWarung (bookkeeping).
As the space heats up, startups that only do the wholesale supplies aspect will likely face fierce competition in a low-tech sector with few barriers to entry. Wholesale price war, anyone?
On top of that, Grab earlier this summer started offering store supplies and a range of other services for shops and eateries.