Southeast Asia's food and retail tech startups have collectively raised $350 million from investors so far this year, putting them on course to break 2019's tally of $423 million.
The new data, released this week by Singapore's Agfunder and collated from Crunchbase, looks like this from 2014 to mid–2020: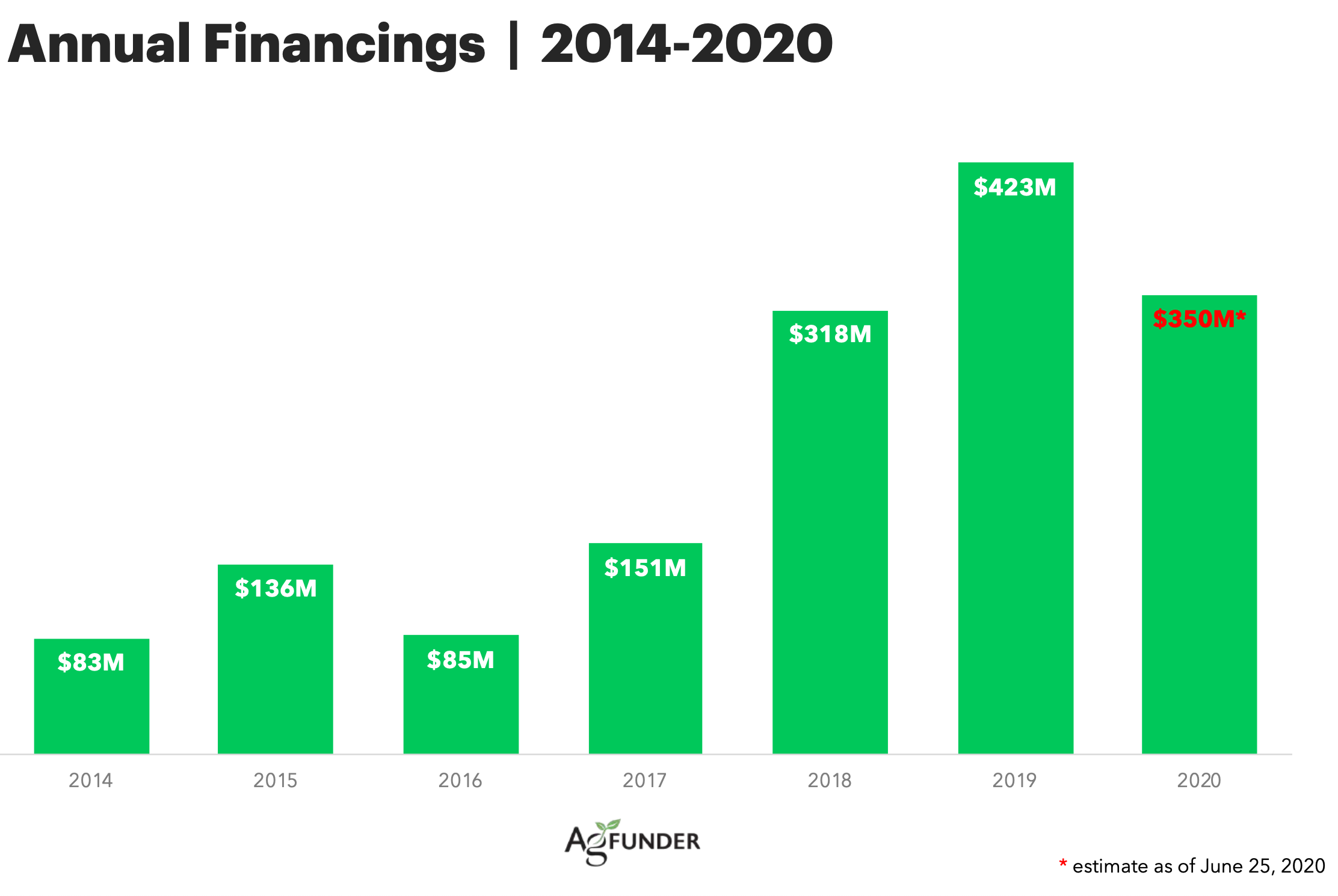 The sheer number of food, agritech, and retail startups emerging recently is reflected in the fact that 2019's funding tally in Southeast Asia was mainly made up of seed-stage investments—63 of 99 deals. Series A saw 20 deals.
The Covid crisis is likely benefitting some of the apps and services in this niche.
Farm to table
So who are these startups grabbing a bellyful of cash? They're a mix of consumer, small business, and corporate-focused tech startups, going the full length of the food supply chain from farm to table, such as:
Trax: uses computer vision to help brands and retailers analyze store layouts and customer behaviour
Indonesian coffee chains Kopi Kenangan and Fore Coffee
Aerodyne: software for aerial (drone) analysis across a number of industries, including farming
Grain: meal-kits delivered across Singapore
Dahmakan: online restaurant chain
Warung Pintar: web-connected street kiosks designed for use by small merchants
Limakilo: wholesale marketplace aimed at store and restaurant owners
Shiok Meats: cruelty-free lab-grown meat
The wide spread of businesses shows that it's a difficult sector to pin down—but it also shows the huge opportunities for startups to either do something radically different or to cater to businesses or consumers with a relatively simple web-based service.