There aren't too many siblings—or any family members—who work together in tech, yet it feels so natural for the Wong sisters that initially they didn't see why people would be surprised by it.
"It was quite baffling," says Rhonda Wong, with a laugh. "It really took us a while to realise that a lot of siblings don't work well together."
She and her sister Race have been in business together since 2014, initially as realtors focusing on high net-worth individuals, before making a leap into tech with their first startup in 2016, setting up Ohmyhome.
Inspo in a surprising place
Rhonda's background as a professional stock trader served as inspiration for her property marketplace startup.
"In the trading world, sometimes we will research for months or weeks before we make a single trade," she points out, adding examples of all the data points a trader might refer to. "But in real estate, when you talk to a real estate agent, we were so shocked that when you ask them, 'How did this property come to be $3 million?' they have absolutely no idea. They'll just say, well that's what the real estate valuer priced it at," she tells Technode Global.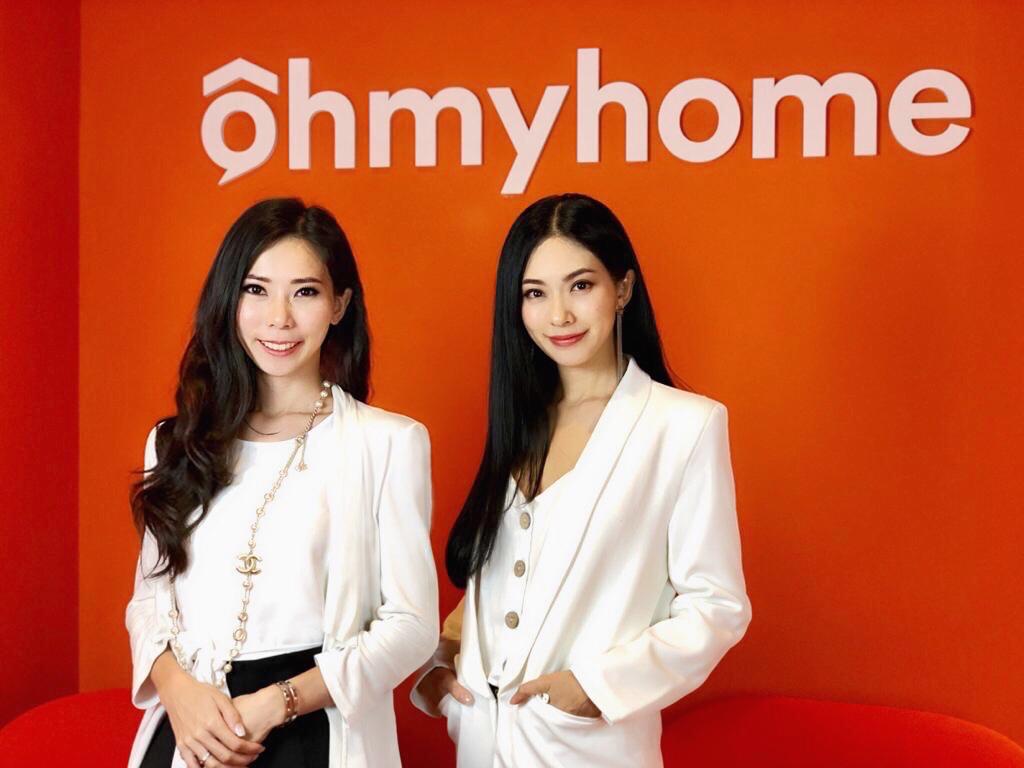 "So we realized the knowledge in the industry is very low—which it shouldn't be, because, different from the equities or bonds markets, people who buy homes are generally putting in their life assets, their life savings," she adds. "And yet people have less information about it, and people have to rely on their mum's recommendation, their uncle's son who's an agent."
Rhonda credits her sister with connecting the dots to apply data and transparency to the offline real estate business. That strategy later formed the core of their tech startup.
Race had experience in both marketing and real estate before this startup, as well as a stint in Hong Kong's showbiz industry as an actor and singer at the turn of the century.
Rhonda serves as Ohmyhome's CEO, while Race is the chief product officer.
See: Meet the Harvard grad who left 'big pharma' for his own startup
Aiming to stand out
The startup attracted series A funding in 2018, and over the years it has expanded from HDB homes to private property, and then to Malaysia, as well as adding more services. The duo describe it as a one-stop shop for buyers and sellers.
Central to their notion of transparency is a 20-page report that is attached to each home being sold, giving the kind of facts and stats that, Rhonda says, has long taken up too much time, legwork, and human interaction for buyers, such as talking to neighbors or sifting through websites to figure out if the area is a flood risk.
Ohmyhome now has three channels for generating revenue:
Fees related to property buying, selling, and renting
Renovation service
Advertising partners
That last element is where customers are directed toward a hand-curated list of partner lawyers, plumbers, painters, etc—the kind of professionals relevant to the property industry.
Central to the app is this "Journey" interface, where buyers or sellers can see every step of the complex process explained in terms of the actions they need to take next: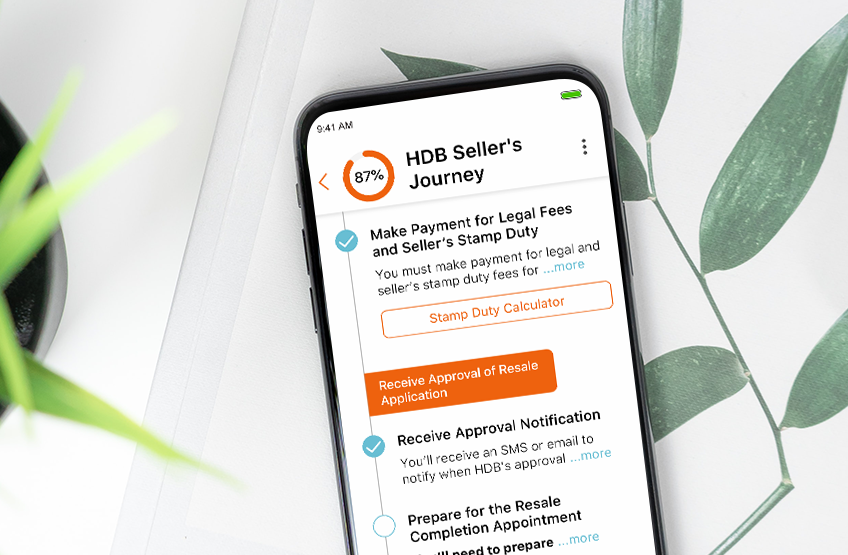 The CEO says the startup is, despite the virus situation, "comfortable" with a low burn rate, and remains close to break-even.
Unlike heavily trafficked property portals across Southeast Asia, the Wongs' startup avoids classifieds—simple listings—in favor of being a full-on, hand-holding service.
Rhonda sees property listings portals as being "suited to their times" on the early days of the web, describing them as "phase one of property advertising."
"Most of the portals are there to help agents," she says. And that's why, allied with transparent property data, the founders felt they had to go beyond listings in order to hit "a higher level of quality."
To keep as much of the service as in-house as possible, Ohmyhome has its own real estate agents, mortgage brokers, and home renovators. In-house designers and decorators were added at the start of the year, after it found that recommending third-party firms was fraught with problems.
"This is basically how we work," Rhonda adds. "Everything in-house."
Ohmyhome data
The team of 70 staffers now does a few hundred home transactions per month
5,300 homes have been transacted, with a combined value of $1.1 billion
Claims to have saved customers an estimated $35 million in agent fees and commissions
Room with a Zoom
The duo is now looking for a third country to expand to—likely in the second half of the year—as well as pencilling in three further markets.
The Covid pandemic has caused disruption to the startup in the past couple of months, but Rhonda sees a likely wave of cash-strapped individuals and mortgage defaults that will mean more homes going under the hammer later in the year.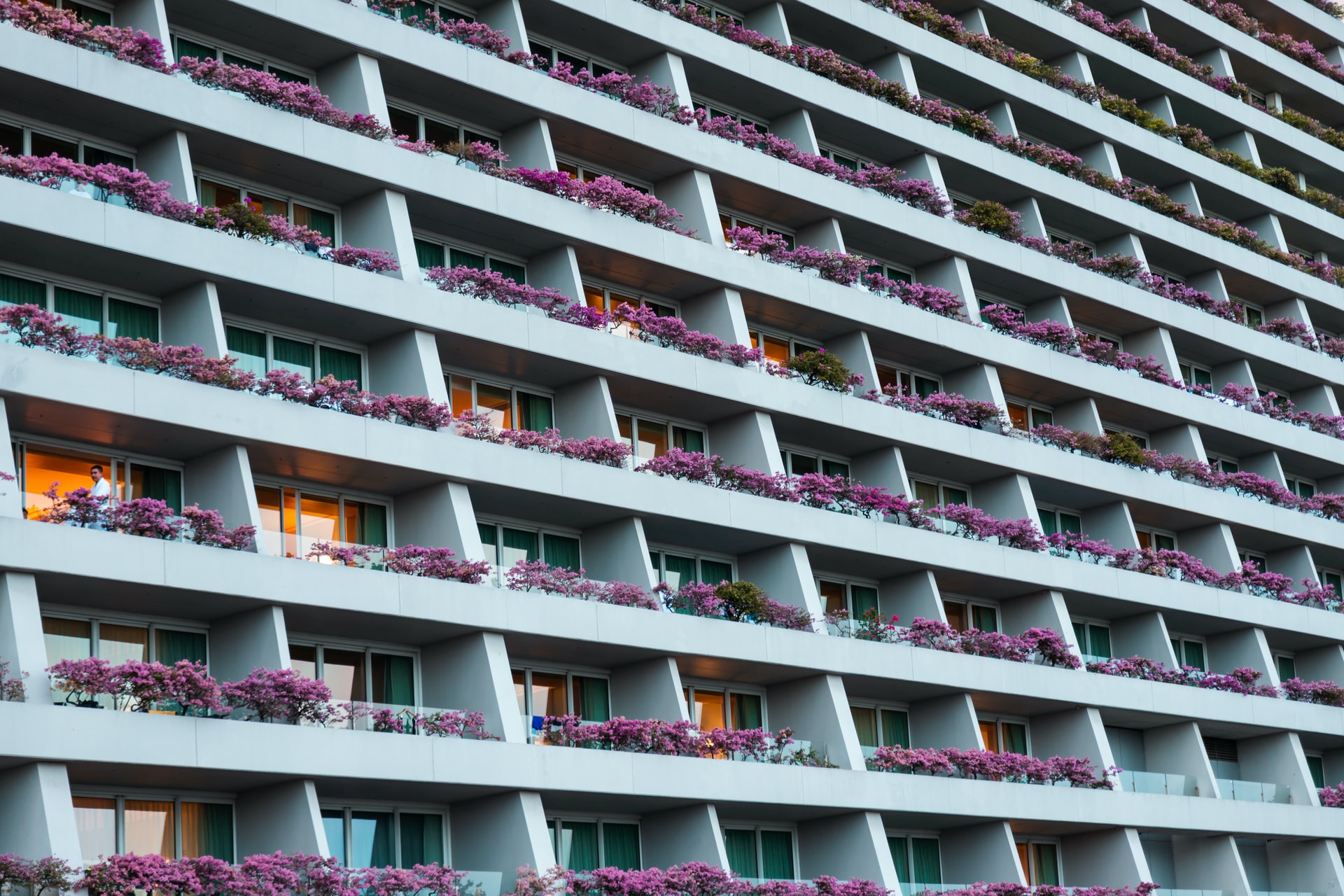 Ohmyhome hasn't done any virus-related layoffs, instead cutting pay by 15 to 20%. Rhonda says employees volunteered for the cuts.
See: 🪓☠️ Covid–19: Southeast Asia tech layoffs and shutdowns
The biggest pandemic shake-up has been virtual home tours. These have taken the form of either pre-recorded video or a live Zoom call by the homeowner, with the assigned Ohmyhome agent narrating the property's quirks and features with prospective buyers joining the call. "We have to use our time to basically educate our clients that, look, the video tour still works, it can still sell, so please don't give up," the CEO says.
Singapore's lockdown—known locally as the circuit-breaker—is set to end next week, though in-person property viewings still won't be allowed for some time.