Electric scooters app Beam now has $26 million in series A funding to expand to more cities within the five markets—Malaysia, South Korea, Taiwan, Australia, New Zealand—that it already covers, the startup announced this morning on its blog.
The Singapore-based outfit is banned from operating its dockless scooters in its native country, along with any other e-scooter ride-share firm. "We continue to see a real opportunity in the country for micromobility and will work with all relevant authorities to bring more transportation options to the island," a Beam spokesperson told Technode Global today.
Beam is also "looking at additional countries across APAC for growth," he added, but no locations were specified.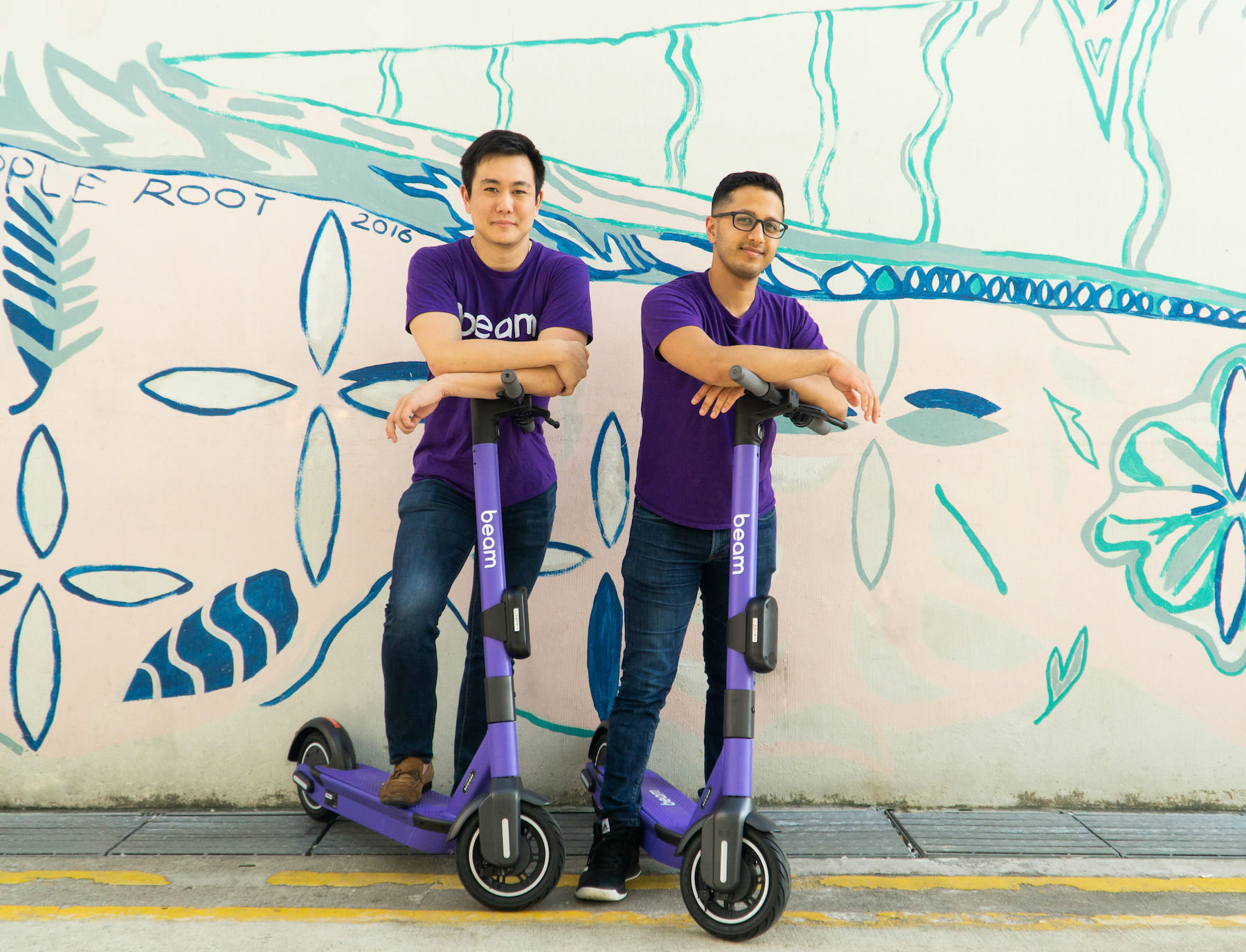 With the injection of cash, Beam vowed to "limit the downsides of e-scooters for non-riders," said CTO and co-founder Deb Gangopadhyay. "The success of any new technology depends on mass acceptance, and the quicker and better we can ensure e-scooters are used and parked where they should be, the more welcoming city residents will be."
Beam did not disclose any data on the impact of the Covid–19 lockdowns on its operations, but the spokesperson told us the app is "seeing good returns in cities like Auckland where some movement restrictions are relaxing. Beam has implemented stringent cleaning and operations practices to limit the possibility of virus transmission. Shared open-air mobility, like e-scooters, remains a safe, affordable transportation option."
Beam facts & stats:
Launched in 2018
Latest funding led by Sequoia India and Hana Ventures
Its newest e-scooter, the Beam Saturn, is gradually rolling out to more cities