Here's a list, regularly updated, of tech startup layoffs and shutdowns amid the Covid–19 pandemic. It's not an exhaustive list, and it doesn't reflect other troubling trends such as furloughs or reduced wages, but hopefully it gives a useful overview of the disruption across the region's industry.
If you've been affected, a group of Southeast Asia VCs has launched a handy talent database where you can add your name as well as browse firms that are actually hiring.
(First published May 8, 2020; last updated May 20)
Job losses:
RedDoorz
Markets: Indonesia, Vietnam, Philippines
Layoffs in region: Undisclosed
With the travel industry especially hard hit by the pandemic, major Oyo rival RedDoorz said in early April that it's laying off "less than 10%" of its workforce across Indonesia, Vietnam, and the Philippines, plus furloughing an unspecified further number of staffers.
Oyo
Markets: Global, Southeast Asia
Layoffs: Undisclosed
Oyo said that its global layoffs would not affect this region, but Technode Global has evidence of a swathe of cuts across Southeast Asia, with a significant portion of those in Indonesia.
Flyma
Markets: Myanmar
Layoffs: ~65
Myanmar travel startup Flyma cut a third of its 200 staffers in early April.
Oriente
Markets: China, Singapore, Philippines, Indonesia, Vietnam
Layoffs: ~400
Based in Hong Kong, Oriente focuses its financial services on Southeast Asia. Its significant layoffs have occurred in waves during the course of this year, spread across mainland China as well as Southeast Asia.
Oriente secured $50 million in funding in April.
SweetEscape
Markets: Indonesia
Layoffs: 33% of unknown total
Pummeled by the travel lockdowns, SweetEscape let go of at least 30% of its workforce in April. We estimate around 50 people lost their jobs. The service helps tourists book professional photographers, and then its own team edits and prettifies the pictures.
Zilingo
Markets: Global, Southeast Asia
Layoffs: ~45
Cutting nearly 5% of its global team of 900, Singapore-based fashion marketplace Zilingo said that its April restructuring was not related to the virus.
iFlix
Markets: Southeast Asia
Layoffs: ~50
Netflix arch-rival iFlix announced the layoffs in early April.
Traveloka
Markets: Indonesia
Layoffs: ~100
Affecting 10% of headcount, Traveloka made the move in early April.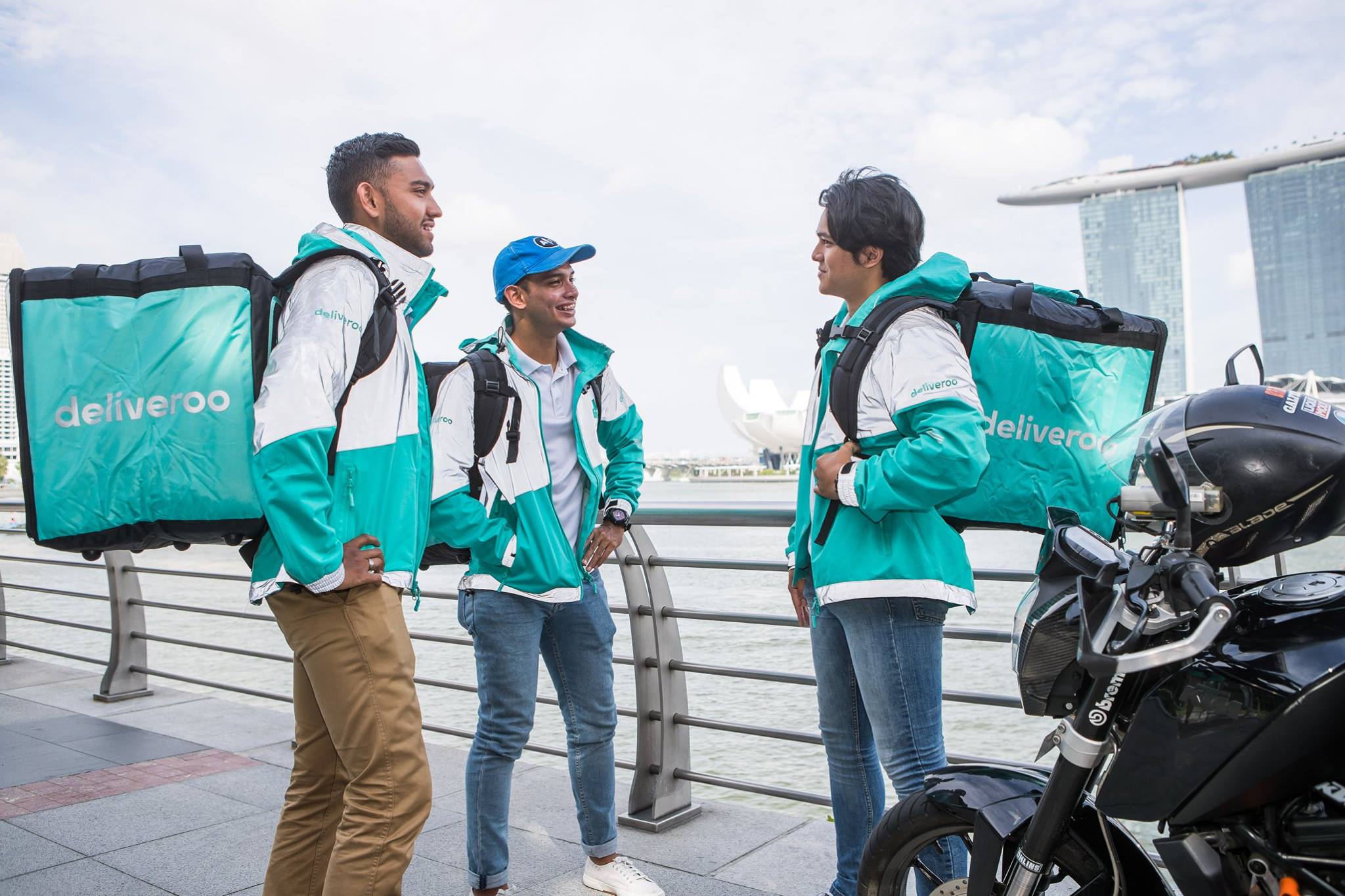 Deliveroo
Markets: Singapore
Layoffs: ~20
In May, food delivery giant Deliveroo axed a quarter of its Singapore team as part of the 15% reduction in staffers worldwide that it commenced a month earlier. Globally, around 370 people are affected.
Sojern
Markets: Global, Singapore
Layoffs: 300
Travel marketing firm Sojern laid off half its global team in early April, impacting around 300 people. Singapore, its largest Asia office, is badly affected, although no specific tally is available for the city-state.
BeMyGuest
Markets: Singapore, Philippines
Layoffs: Undisclosed
Another tourism casualty, the startup makes technology for businesses in the travel industry. It has let go of a number of executives, Technode Global has learnt.
ClassPass
Markets: Singapore
Layoffs: Undisclosed
With people unable to go to gyms, the Netflix-for-gyms startup has trimmed an undisclosed number of positions in Singapore.
CT Corp Digital
Markets: Indonesia
Layoffs: Undisclosed
With major corporate clients, this tech-driven business intelligence firm has laid off at least 30 people recently, although CT Corp Digital has not announced anything on the matter.
Dahmakan
Markets: Malaysia
Layoffs: Undisclosed
Food delivery should be prospering right now, but Dahmakan, which makes its own food in its kitchens, is layng off an unspecified number of people right now. This comes months after it raised $18 million in series B funding.
KoinWorks
Markets: Indonesia
Layoffs: Undisclosed
Indonesia's lending startup KoinWorks has quietly laid of a number of stuff after its April fundraising worth $20 million.
Smove
Markets: Singapore
Layoffs: Undisclosed
Smove is a car-rental app for Singapore.
Airbnb
Markets: Global, Singapore
Layoffs: Unclear
Silicon Valley giant Airbnb announced worldwide layoffs of a quarter of its staff, amounting to 1,900 people, in early May. The number affected in Southeast Asia has not been made clear, but we believe Airbnb's continental HQ in Singapore has more than 200 employees. It also has Asia offices in Beijing and Seoul.
Uber
Markets: Global, Singapore
Layoffs: ~120
Uber's Asia HQ in Singapore is shutting down, the ride-hailing giant announced on May 19, amid a wave of layoffs and restructuring following the pandemic chaos. Around 120 jobs are affected in Singapore.
Uber opened the Singapore facility in April 2019, one year after it quit Southeast Asia by merging with Grab, to serve as a hub for other markets across Asia where it remains active. Uber CEO Dara Khosrowshahi said the Asia HQ will move to a nation where it operates, but did not close where that would be.
Globally, Uber is slashing 3,000 jobs and closing 45 offices.
Shutdowns:
Airy
Markets: Indonesia
Lifespan: 2015 – 2020
Budget hotel booking app Airy has stated it'll shutter at the end of May, unable to survive the almost total collapse of the travel industry.
Stoqo
Markets: Indonesia
Lifespan: 2017 – 2020
Stoqo, an online wholesaler serving restaurants, closed down in early May after seeing a drop in revenue that was "too significant, too fast" to handle as many restaurants were forced to shut.
The startup's series B fundraising process was disrupted by the region's lockdowns, leaving it with almost no money in the bank.
Hooq
Markets: Singapore, Philippines, Thailand, India, Indonesia
Lifespan: 2015 – 2020
While Hooq's demise might not be directly linked to the outbreak, the fact that the streaming service was unable to "cover escalating content costs and the continuous operating costs" means it would not likely survive the significant downturn in advertising by brands during the course of this year.
Hooq filed for liquidation on March 27 and then closed on April 30.