Gojek users can now invest in gold right within the ride-hailing app.
The new service, dubbed GoInvestasi, is tucked inside the GoPay wallet section, where customers can buy and sell gold, as well as keep track of the returns on their investment: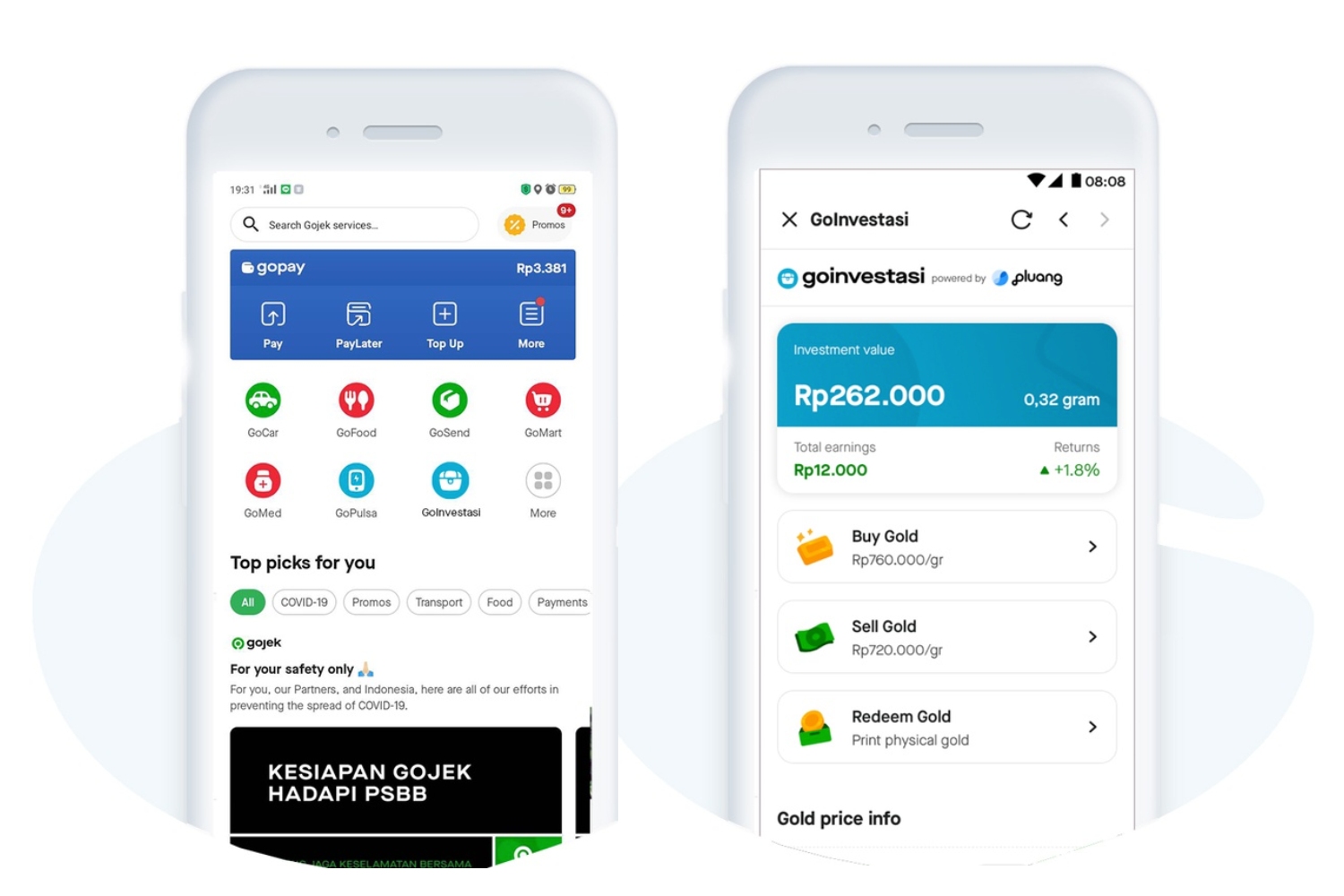 This marks the latest in a series of steps into financial services by Indonesia's $10 billion giant ever since it launched GoPay in early 2017. "GoInvestasi is currently available in its beta stage for select Gojek consumers in Indonesia," Sony Radhityo, head of third-party platforms at Gojek, tells Technode Global.
It rolled out quietly on April 28, according to a Gojek corporate blog, though it was only really noticed yesterday by KrAsia.
Gojek's gold-investing product is run by Pluang, an Indonesian startup that last year got series A funding from Go-Ventures, the ride-hailing firm's VC investing wing.
Grab's not far behind
Both Gojek and arch-rival Grab are locked in a battle to be regional "super apps" that not only cover transportation, but also an array of local and online services.
While Grab doesn't have a direct competitor to Gojek's new online investing tool at the moment, it earlier this year acquired a robo-advisory startup and rebranded it GrabInvest. So Grab will soon join the action—although GrabInvest will launch first in Singapore before rolling out to Indonesia and its other Southeast Asia markets.
Gojek's move paves the way for the two tussling tech titans to build a suite of wealth management and retail investment products in the manner of E-Trade. Or perhaps a better example is Alibaba's spin-off Alipay app.