Editor's note: TrustBridge Forum-Bridging Trust and Value for a Connected Digital Future was hosted by Ant Group Digital Technologies & TNGlobal
---
Ant Group Digital Technologies, in partnership with TNGlobal, has hosted the TrustBridge Forum, Bridging Trust and Value for a Connected Digital Future on Wednesday (Nov 15) in Singapore.
The forum is dedicated to exploring the synergies between AI and Web3, focusing on the pivotal role of trust and value creation in the exponentially evolving digital world.
The half-day forum is also designed to assemble an impressive lineup of industry leaders, technology experts, and passionate enthusiasts with the aim of exploring the impact of emerging technologies.
In his opening remarks, Ant Group Senior Vice President and Ant Group Digital Technologies CEO Geoff Jiang said innovative technologies including blockchain, privacy computing, Internet of Things and AI are accelerating the digitalization of assets, making transactions more efficient and trustworthy, while bringing greater value for all parties.
"At Ant Group Digital Technologies, we are committed to leveraging these innovative technologies to facilitate digital transformation and collaboration, in order to drive innovation, efficiency and trust together with our partners."
He said the group has collaborated with over 300 global partners today, serving more than 10,000 enterprise customers every year.
"Our overseas market has seen remarkable of 300 percent revenue growth this year. We are extremely grateful for the chance and support from our customers."
This was followed by a keynote session by Meng Yan, Co-founder of SFT Labs & Solv Protocol on the topic of Real World Assets Tokenization: Enablers and Challenges.
In this session, he shared about the trends, the enablers and the challenges of the Real World Assets tokenization.
According to him, the enablers include high performance blockchains, central bank digital currency (CBDC) and regulated stablecoins, decentralized identifiers, and verifiable credentials, while the challenges include rudimentary tokenization technologies, radical transparency, and poor support to regulation.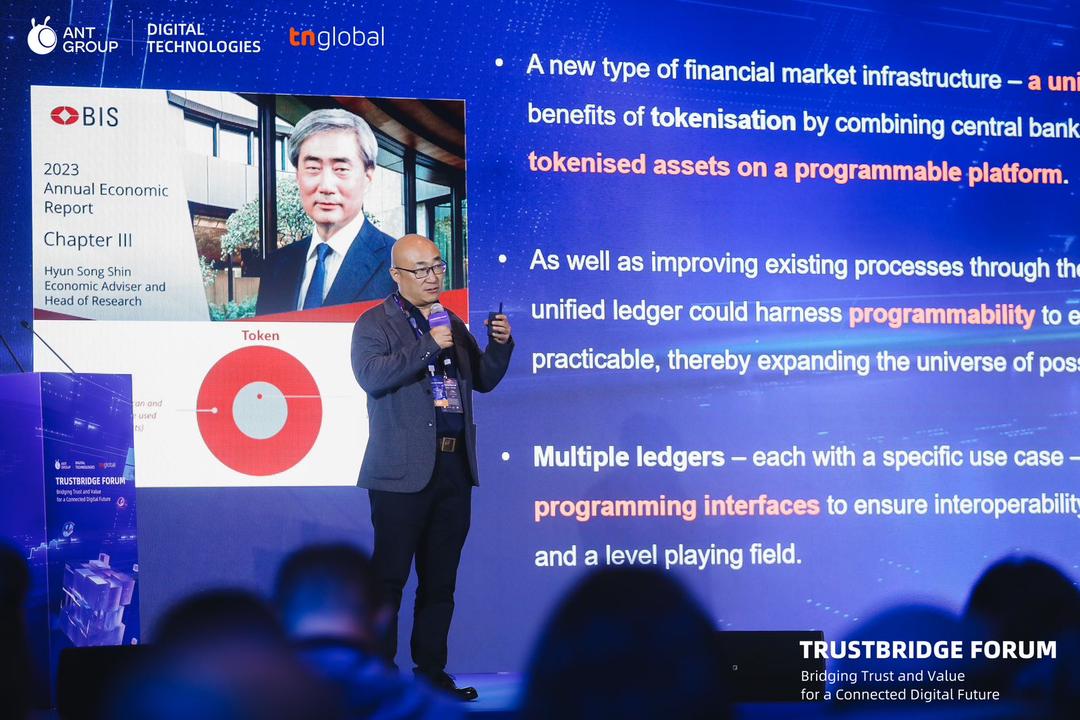 Later at a keynote session by Yan Ying, Chief Scientist of Ant Chain Open Labs, on The Next Step of Web3 Infrastructure, she shared about the mass adoption, scalability, and security of Web3.
"We have a lot of tools. There are a lot of services that help the developers and users to get their applications and assets secure," she said.
She also emphasized the importance of collaboration and openness in Web3, citing the need to work together with various stakeholders to overcome challenges.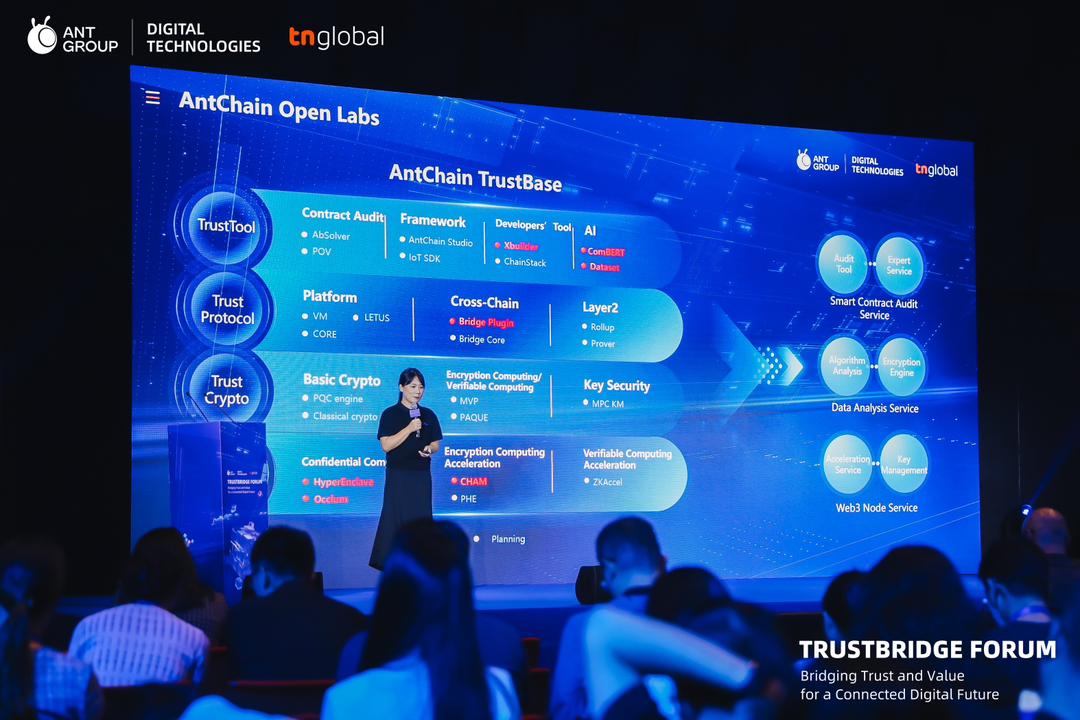 Derrick Loi, General Manager of International Business, Ant Group Digital Technologies also shared about his insights on the topic of "Reshaping the Finance Industry with Pioneering AI Applications" during his keynote session.
He noted that there is a lot of expectation on the economic potential of generative AI.
"Essentially we're looking at about 3 percent contribution from generative AI towards the digital economy. And we see that increasing to about 12 percent in 2030-2032," he added.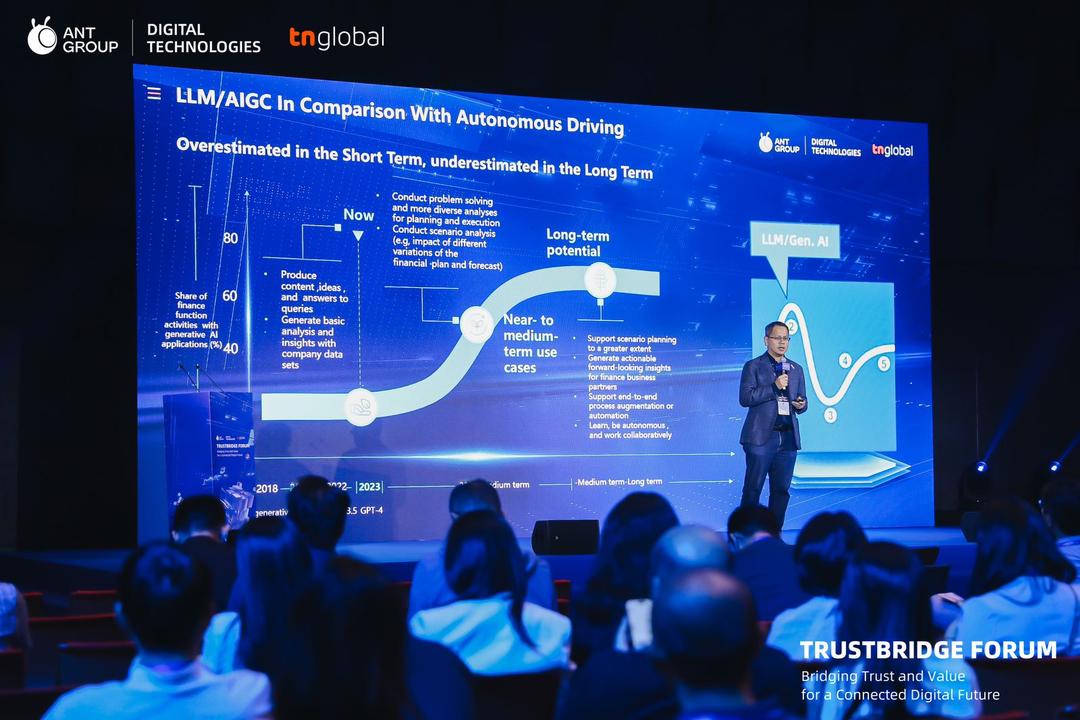 During the panel discussion on "Cost-Benefit Analysis of Web3 Transition", speakers including Terrence Hooi, Co-founder & CEO, Singular Global; Arthur Tan, Chief Marketing & Head of Investor Relations, TPay; Zhexin Wan, Head of Research, Ample FinTech; also shared their valuable insights on "Cost-Benefit Analysis of Web3 Transition".
Moderated by Paolo Rentero from TechShake, the panelists shared the latest trends, opportunities and challenges they see in the Web3 transition. They discussed about Blockchain technology and its potential to solve various problems, the potential of blockchain technology to increase efficiency and streamline supply chains, as well as the possibility of tokenizing assets such as real estate and stocks, among others.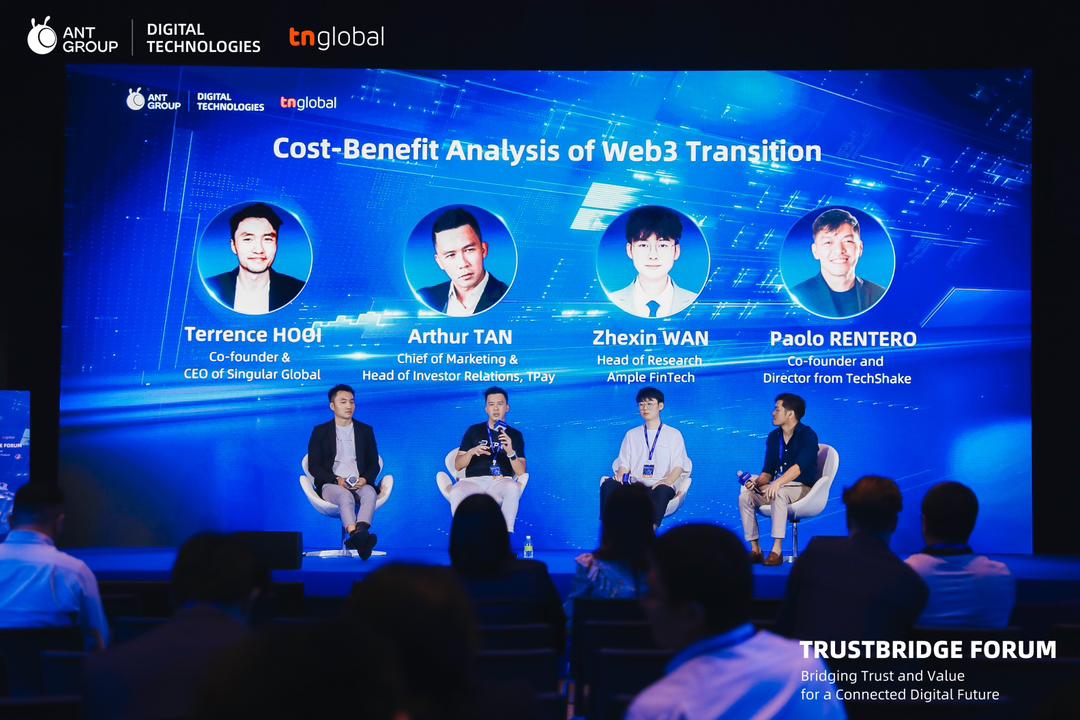 During another keynote session, Zhang Chenguang, Head of Product at ZAN, focuses on Unlocking the potential of Real World Assets (RWA) Bridging Web2 and Web 3. He discussed about the need for a secure, interoperable, and regulated platform for real-world assets in the Web3 ecosystem.
He discussed about asset ownership, corporation credits and also highlighted the challenges in integrating blockchain technology with existing legal protections and centralized institutions. Zhang also​​ discussed and explained about data privacy, transparency, and regulations, among others.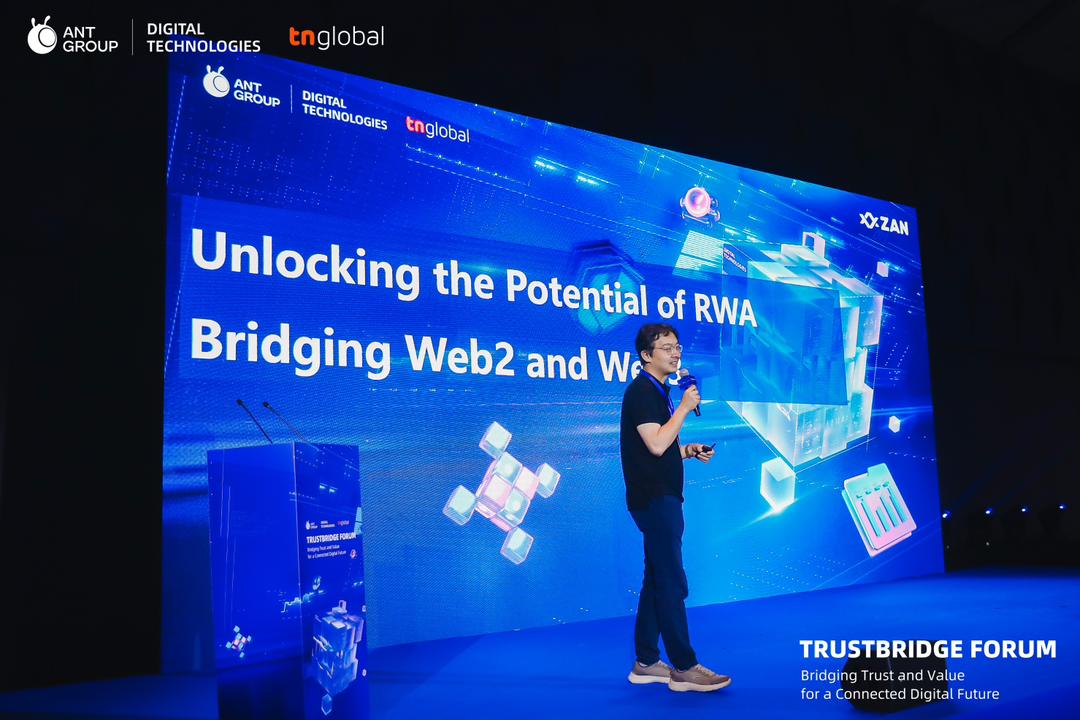 Last but not least, the audience has the opportunity to hear from some of the most notable venture capitalists in the region before the event ended through a panel session moderated by Josh Zhang, Partner at TechNode, on The Fintech Landscape in 2030.
Panelists James Tan, Managing Partners at Quest Ventures; Helen Wong, Managing Partner at AC Ventures; and Genping Liu, Venture Partner at Vertex Ventures Southeast Asia and India shared their views on the future trends in FinTech in the next decade.
The panelists discussed the differences between Southeast Asia and China, the underbanked populations, the potential for neobanks to provide easier access to capital, FinTech opportunities and regulatory environment in Southeast Asia, among others.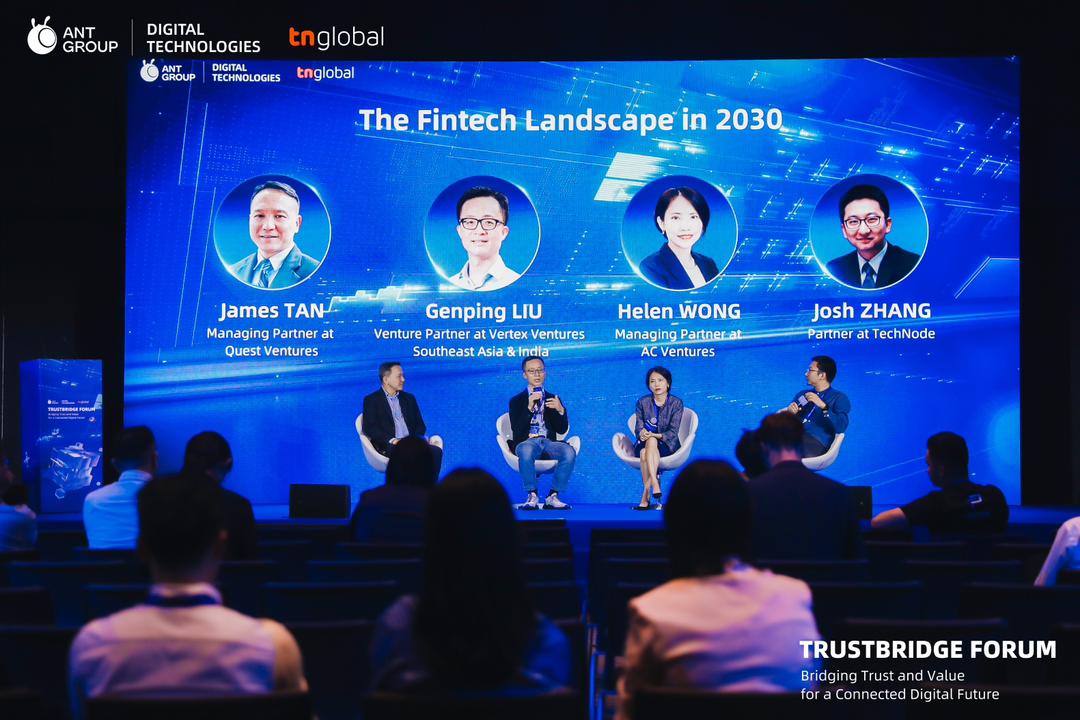 Ant Group Digital Technologies says its international business operation increases 300% in the past year