The 2021 VinFuture's Grand Prize, valued at US$3 million, was awarded to three scientists: Katalin Kariko (USA), Professor Drew Weissman (USA) and Professor Pieter R. Cullis (Canada) for their work on mRNA technology, which paved the way for effective COVID-19 vaccines. Now the duo Kariko and Weissman won the 2023 Nobel Prize in medicine.
VinFuture Prize is sponsored by the VinFuture Foundation, a not-for-profit foundation in Vietnam that is dedicated to honoring transformational technological innovations. The Foundation was established by Mr. Phạm Nhật Vượng, the founder and Chairman of Vingroup JSC., Vietnam's leading conglomerate, and his wife, Madame Phạm Thu Hương. Vingroup is also the parent corporate of VinFast, a global electric vehicle.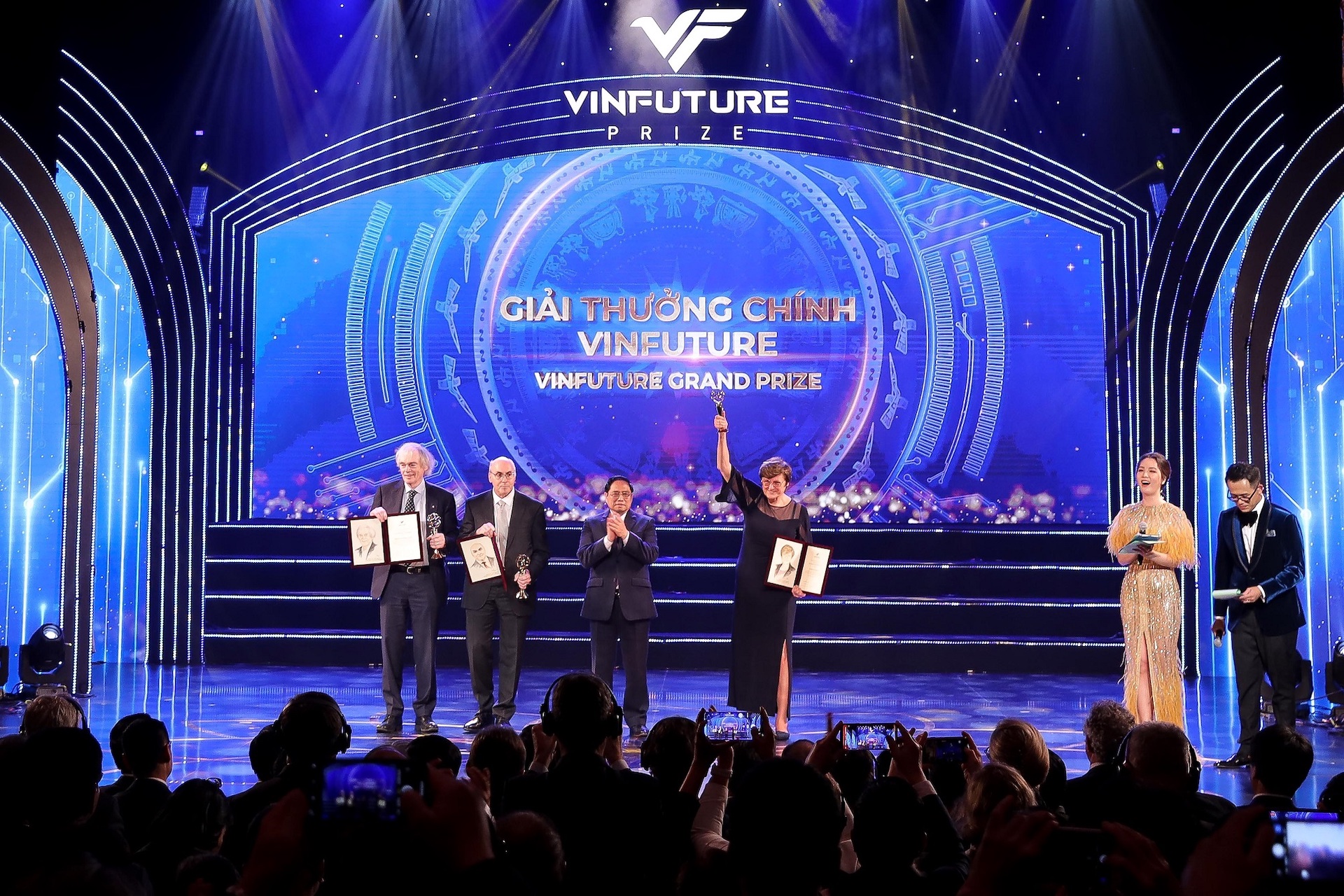 The Nobel Prize in medicine 2023 has lately been awarded to Dr. Kariko and Prof. Weissman pioneering mRNA vaccine to fight COVID-19.
Dr. Kariko and Prof. Weissman developed the nucleoside-modified mRNA technology and other mRNA vaccine-related improvements that both Pfizer-BioNTech and Moderna have used in the development of their vaccines.
The modification applied to the mRNA by Dr. Kariko & Prof. Weissman significantly stabilised the molecule, reduced its own immunogenicity to host cells, and provided a huge immunomodulatory potential that makes vaccine mRNA becomes possible and reliable applications of mRNA as a drug for major human diseases.
The idea of an mRNA vaccine has been more favorably received in the oncology and genetic diseases community as a therapeutic agent, rather than for prevention.
Besides serving as a global line of defense against the increasing infections and deaths caused by the pandemic, mRNA technology also has the potential to generate vaccines against HIV, cancer, autoimmune diseases and genetic diseases, potentially saving the lives of billions of people in the future.
Before the Nobel Prize awarded Dr. Kariko and Prof. Weissman, the 2021 VinFuture Prize was one of the first few global sci-tech awards to honor the work of Dr. Kariko and Prof. Weissman. Furthermore, the VinFuture Prize evaluates work at a broader scale, including many related discoveries to create comprehensive impacts.
Specifically, sharing the 2021 VinFuture Grand Prize with Dr. Kariko and Prof. Weissman was Prof. Pieter R. Cullis, who made multiple breakthroughs in the development of lipid nanoparticles needed to encapsulate and protect the active mRNA.
Prof. Cullis' pioneering work on lipid nanoparticles has been critical to the development of COVID-19 mRNA vaccines and other life-saving medicines. It's also opened up possibilities for various applications of nucleic acid technology for the prevention and treatment of many diseases in the future.
Honoring the work of Dr. Kariko and Prof. Weissman 2 years before Nobel, VinFuture Prize demonstrated its bold vision of creating meaningful change in the everyday lives of millions of people by honoring transformational technological innovations. The VinFuture Prize focuses on technologies with the potential to create large-scale positive impacts, contributing to solving global issues.
Winners of prestigious $4.5M Global Sci-Tech VinFuture prizes announced