In this TechNode Global Q&A with Rachel Lin, Co-Founder and Chief Executive Officer of SynFutures, we learn about the pioneering intersection of NFT trading and derivatives. Lin introduces NFTures as a platform that lets users speculate on future NFT values through an engaging, intuitive interface. Aiming to bring DeFi concepts to a wider audience, NFTures serves as a bridge to SynFutures' core derivatives trading platform, which boasts a user-centric, 'Amazon-like' business model.
Lin further explains the intricacies of the Polygon zkEVM, an Ethereum Layer 2 scalability solution, and the benefits it brings in terms of scalability and reduced fees. She underscores the platform's adaptability by highlighting features like Long/Short NFTs and Paper Trading, designed to cater to both novice and seasoned traders. Reflecting on the NFT market, Lin observes its maturing trajectory, anticipating a rise in NFT perps trading as the sector evolves. Lastly, Lin emphasizes SynFutures' commitment to supporting numerous NFT collections across different chains, hoping to reach a vast spectrum of Web3 users and NFT collectors.
A veteran of both the TradFi and CeFi markets, Rachel Lin previously worked in the global markets division at Deutsche Bank, where she specialized in derivatives, and is a founding partner of Matrixport, one of Asia's largest crypto neobanks.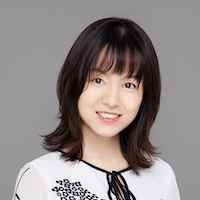 NFTures appears to be a blend of NFT trading and derivatives. Could you explain the core idea behind the platform and how it differentiates itself within the ever-evolving NFT ecosystem?
NFTures represents a groundbreaking fusion of NFT trading and derivatives, a concept pioneered by SynFutures. The platform enables users to speculate on the future values of NFTs through an intuitive Tinder-style interface, making it accessible and engaging for everyday NFT collectors. Our goal is to introduce DeFi concepts to a wider audience by offering a familiar way to engage with NFTs while going beyond traditional buy-and-hold strategies.
Ultimately, we see NFTs as a gateway into DeFi and NFTures as a gateway into SynFutures' core platform. NFTures serves as a bridge, welcoming newcomers to the world of decentralized finance and paving the way for their seamless transition into SynFutures' core derivatives trading platform.
Core to SynFutures's main platform, the appeal is its 'Amazon-like' business model, which allows the permissionless listing of any crypto trading pairs within seconds. Moreover, its unique Synthetic Automated Market Maker (sAMM) technology requires liquidity providers to supply just one asset of a trading pair, which is arguably better suited for retail-sized transactions.
Our user-centric approach, manifested in the user-friendly interface, reinforces our commitment to making DeFi accessible and enjoyable for all, regardless of the user's trading experience.
Many may not be familiar with the term "Polygon zkEVM." Can you elaborate on what it is, and why did SynFutures choose to deploy NFTures on this particular solution?
Polygon zkEVM is a decentralized Ethereum Layer 2 scalability solution. It uses cryptographic zero-knowledge proofs to validate off-chain transaction computation, also known as a ZK-Rollup. There are various ZK-Rollup solutions, and essentially all aim to achieve the same goal: increasing Ethereum's scalability by moving transactions off the main blockchain. Every zk chain has its own unique advantages.
As one of the largest decentralized perps protocols on Polygon, SynFutures has had a long-term relationship with the ecosystem, so we're excited to take this step and bring NFT futures trading to Polygon zkEVM. Since its mainnet beta launch just a few months ago, zkEVM has seen over $50 million in TVL and over 90,000 unique depositors.
SynFutures' NFTures platform offers traders Long/Short NFTs and Paper Trading options. What are the advantages of these features, and how do they cater to the needs of both seasoned traders and beginners?
The inclusion of Long/Short NFTs and Paper Trading on the NFTures platform caters to a wide spectrum of traders. Seasoned traders can leverage Long/Short positions to capitalize on market trends, enhancing their profit potential. Meanwhile, beginners can harness the power of Paper Trading to practice and refine their trading strategies without financial risk. This dual-feature approach addresses the diverse needs of traders at various experience levels.
When NFTures was first launched on Polygon, we had yet to incorporate the feature of Paper Trading. But with the commitment to make DeFi, particularly perps trading, more accessible to all, we figured a comprehensive suite of tools, i.e. Paper Trading of mock assets, would be very valuable to investors hoping to accumulate more trading experience without risk.
The NFT market has witnessed growth in recent times, but this also came with much hype. Given the current trends, where do you see the trajectory of NFT futures headed? Additionally, what's your perspective on the overall state and potential of the NFT market?
NFTs definitely went through a hype cycle when it was the "next big thing", and the trading of PFP (profile photo) images comprises a big part of it. The speculation that it was a bubble was partly right, the price of many NFT collections indeed tanked as the broader market went down.
Now that the hype has subsided, we can see that the industry is beginning to mature as creators focus on building different practical use cases for the blockchain technology, ranging from tokenized digital arts, ticketing, and loyalty programs, to music and real-world assets e.g. real estate, revolutionizing the way we prove ownership.
As the NFT space matures, it will hopefully attract more artists, musicians, and creators to embrace the technology. And so we can anticipate the development of sophisticated trading platforms and financial instruments tailored to the unique characteristics of NFTs, which will further contribute to the popularity and growth of NFT perps trading in the near future.
5. One of the highlighted features of NFTures is its ability to access and trade with any NFT collection. As you're starting with five collections, can you shed light on the selection process and how you plan to ensure liquidity and depth in the market?
Ahead of the Closed Alpha launch, SynFutures' waiting list had garnered around 14,000 signups.
As it's now made available on Polygon's zkEVM Mainnet Beta, we are presenting five collections. Users can short or long popular NFT collections Bored Ape Yacht Club, Azuki, Mutant Ape Yacht Club, CryptoPunks, BEANZ, and Milady Maker risk-free during the mainnet trial phase.
There are several factors we consider when listing a new collection for trading. NFTs are much less liquid than other digital assets like tokens, so a collection's liquidity and depth is the most important criteria. Beyond trading volume, we also assess the collection's community size and engagement. In the coming months, we are aiming to launch new NFT collections every week.
As the landscape of decentralized finance and NFTs continues to evolve, scalability, speed, and fees remain vital concerns. How have zk scaling solutions, particularly zkEVM, addressed these challenges for SynFutures?
By utilizing zkEVM, SynFutures aims to move much of the transaction processing off the Ethereum mainnet, reducing congestion and gas fees. zkEVM's zero-knowledge proofs enable offchain execution, resulting in faster and cheaper trades for users.
In addition, security is a top priority for SynFutures. By using zkEVM, all trades, and transactions are conducted offchain while still being cryptographically verified onchain, ensuring the safety of user assets without sacrificing efficiency.
Looking ahead, how does SynFutures envision expanding its NFTures platform, both in terms of offerings and reaching a broader user base?
We want to support as many NFT collections as the market allows across many different chains, taking into account the minimum liquidity a collection needs. Our goal is to reach as many collectors and Web3 users as possible. Part of this means being chain-agnostic, which is why we're adopting a multichain strategy for not only our NFTures product but also our core perps trading platform. We believe a simple, fun, and gamified platform like NFTures can help introduce new Web3 users and NFT collectors to the burgeoning world of DeFi.
Web3 can do for women what fintech hasn't: Overthrow the old boys club