The shift towards electric vehicles (EVs) in the logistics and transport industry in the Philippines is gaining momentum, with support from the government and efforts by companies like Mober. The sector has been identified as a significant contributor to global carbon dioxide emissions. An International Organization for Standardization (ISO) report suggests that the sector contributes over a third of global carbon dioxide (CO2) emissions, making it the largest-emitting sector in numerous developed countries. Hence, addressing its carbon footprint is crucial in the fight against climate change.
Recent efforts from the government
The Philippine government has taken steps to promote the adoption of EVs in the country. The Republic Act No. 11697, signed by then-President Rodrigo R. Duterte in April 2022, mandates operators to incorporate e-vehicles into at least 5 percent of their fleet. Early this year, current President Bongbong Marcos inked Executive Order No. 12  aiming to lower EV prices and make them more affordable and accessible to consumers. Furthermore,  the Philippine Department of Trade and Industry (DTI) has recently proposed the temporary removal of tariffs on EVs for five years, taking a more proactive approach in line with its mandate to promote industry development and encourage sustainable transportation.
The barriers to a switch to EVs
Unfortunately, the policy changes alone do not necessarily imply an easy road ahead.  Establishing an EV ecosystem in the Philippines poses difficulties, and the limited market conditions and infrastructure hinder the growth of consumer adoption. Recent statistics indicate that the cumulative EV registrations in the country over the decade amounted to 12,965. This comprises e-trikes, e-motorcycles, e-jeepneys, and e-cars. However, it falls significantly short when compared to countries like neighboring Thailand, where almost 800,000 units were sold in 2020.
The shift towards EVs is fraught with challenges – high costs driven by shortages of essential materials like batteries and lithium, lack of public charging facilities, and the need for renewable energy sources to charge EVs. The limited utilization of advanced technology and the inadequate infrastructure to support EVs are also cited as concerns that hinder the acceptance of electric vehicle innovations among motorists in the country.
And these are just a few hurdles that need to be cleared.
Taking charge of change
To lead the mission toward a sustainable logistics ecosystem is to take a road marred with possible setbacks. But despite all these challenges, the vision for a greener and more sustainable future is more than enough to push toward carving the path to a net-zero industry.
Companies like Mober have taken the lead in incorporating EVs into their fleet. By introducing EVs and providing sustainable last-mile delivery services, they contribute to the country's transition to a greener economy. Such initiatives are essential in driving change and encouraging the private sector's involvement in achieving environmental goals.
This transition goes beyond switching vehicles but embracing a complete paradigm shift in how we see logistics and transport – paired with tech-driven logistics services with a robust commitment to sustainability.
The shift to EVs is not merely a response to government mandates or global pressure, but it represents an opportunity to transform the economy, improve environmental impact, and create a sustainable future for all. Supporting the efforts of companies at the forefront of this transition is vital as they pave the way for a greener and more sustainable logistics ecosystem in the Philippines.
---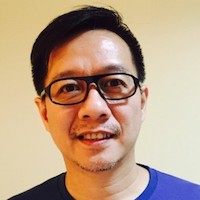 Dennis Ng was a successful publisher of a showbiz-oriented magazine in Hong Kong with franchises in Singapore, Guam, Japan, and the US. His dream has always been to come out with a free newspaper with high-quality content. When he encountered issues with logistics to have his papers delivered to him, his quick thinking soon gave rise to Mober. This first-ever tech startup offers an on-demand platform for same-day delivery service in the Philippines that connects SMEs, shoppers, and starting families with cost-effective, safe, and fast logistical service.
His dream for Mober was to provide consumers and enterprises with the benefits of same-day delivery. He is frequently cited as a thought leader in Southeast Asia's logistics space and regularly contributes to business and tech publications in the Philippines and around the region. While his family is into selling commodities like salt, sugar, flour, et al., Dennis still had the vision to have his own startup company.
TechNode Global INSIDER publishes contributions relevant to entrepreneurship and innovation. You may submit your own original or published contributions subject to editorial discretion.
Seedstars' Alisée de Tonnac on investing in global startups and emerging markets [Q&A]