Malaysia central bank announced in April last year the five successful applicants for the digital bank licenses as approved by the Minister of Finance Malaysia. The country will have three digital banks licensed under the Financial Services Act 2013 (FSA) and two Islamic digital banks licensed under Islamic Financial Services Act 2014 (IFSA), according to reports then.
The consortium of Boost, telco Axiata's fintech arm and RHB Bank Bhd appeared as one of the successful applicants and has been awarded a digital banking license under FSA.
After almost one year, TechNode Global talked to Boost Group Chief Executive Officer Sheyantha Abeykoon to learn about the company's plan and strategy as it prepares to launch one of the digital banks in the country.
Boost is the regional full spectrum fintech arm of Axiata that financially empowers millions of customers – both users and merchants, across seven countries in Southeast Asia through our ever-expanding fintech ecosystem spanning its all-in-one fintech app, merchant solutions, AI-based lending business, and cross-border payment platform, information from its website showed. Boost is also backed by Singapore-based insurer Great Eastern, which acquired a 21.875 percent stake in the entity for $70 million in June 2020.
Axiata has controlling interests in six mobile operators under the brand names of 'Celcom' in Malaysia, 'XL' in Indonesia, 'Dialog' in Sri Lanka, 'Robi' in Bangladesh, 'Smart' in Cambodia and 'Ncell' in Nepal, as well as minority interests in 'Idea' in India and 'M1' in Singapore. As equity partners in the consortium, Axiata's subsidiary, Boost, will own a majority stake of 60 percent, while RHB Bank will own the remaining 40 percent in the digital bank.
RHB Banking Group, on the other hand, is a multinational regional financial services provider with a presence in nine countries in the ASEAN region, with more than 14,000 employees. Its core businesses are structured into five business pillars, namely Group Community Banking, Group Wholesale Banking, Group Shariah Business, Group International Business, and Group Insurance.
Other successful applicants of the digital banking licenses include a consortium led by GXS Bank Pte. Ltd (Grab-Singtel consortium) and Kuok Brothers Sdn. Bhd and a consortium led by Sea Ltd and YTL Digital Capital Sdn Bhd; a consortium of AEON Financial Service Co., Ltd., AEON Credit Service (M) Bhd and MoneyLion Inc.; and a consortium led by KAF Investment Bank Sdn. Bhd, which also includes Carsome, Jirnexu and MoneyMatch.
According to a note published in September 2022, Fitch Ratings believes that many new digital banks in the Asia-Pacific (APAC) region will find it more challenging to achieve financial viability as interest rates increase, economic growth slows, and funding conditions tighten. A softer economy could also affect the banks' target customers disproportionately, raising asset-quality risks.
In the interview, Sheyantha also shared his views on what opportunities Boost sees in building a digital bank, the challenges it faces and how to address them.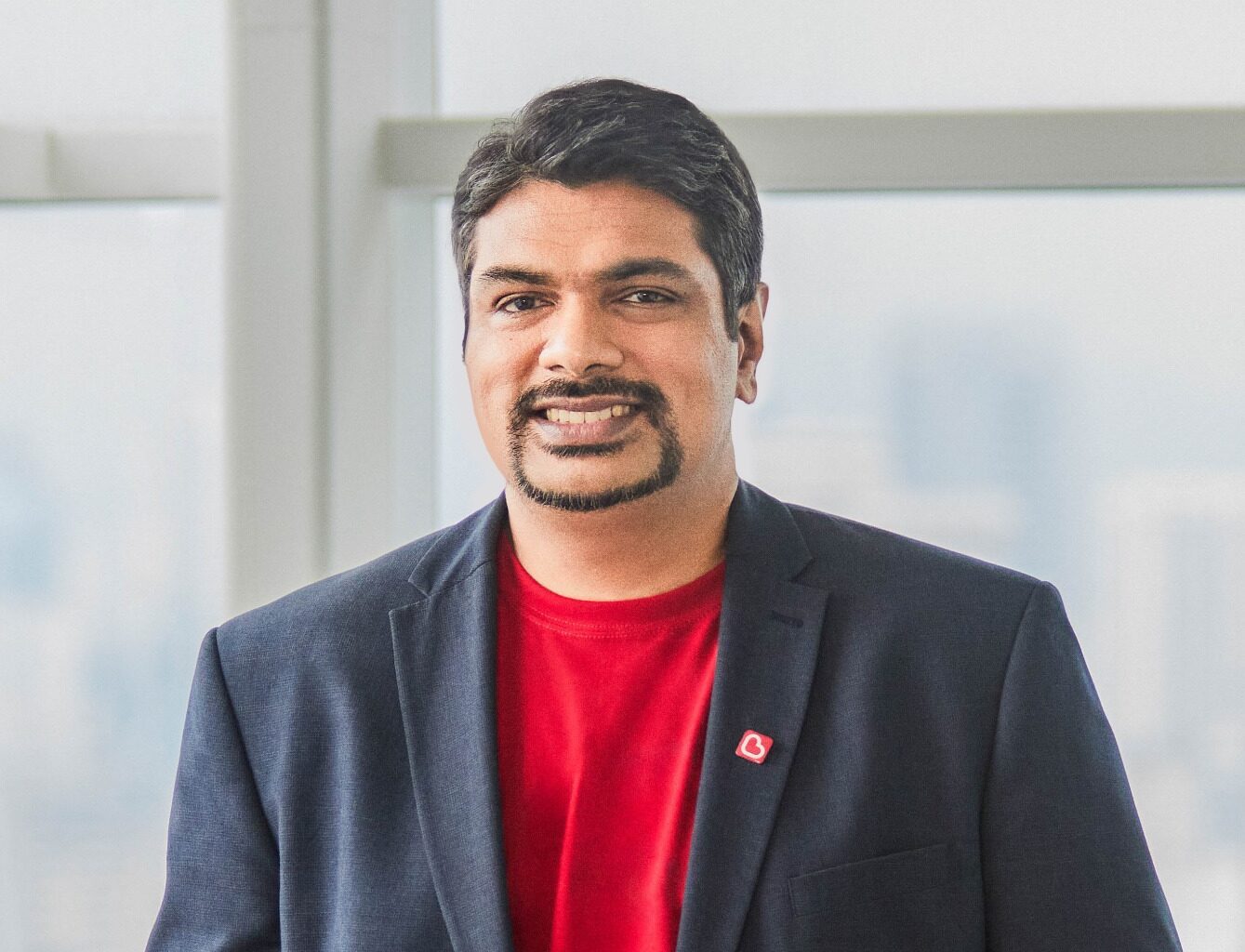 Below are the edited excerpts:
Would like to know if there is any update on Boost's digital bank? Is there any timeline when will the digital bank be launched?
Currently, the digital bank's progress is on track within the timeframe established by the central bank. We will make the relevant announcements when the time comes.
What are the products consumers can expect from Boost-RHB's digital bank? Which segment will be focused? What are the opportunities that Boost sees in building a digital bank? What are the challenges and how would you address them?
The foundation of who we are at Boost, as a regional full spectrum fintech arm of Axiata, is our purpose and mission to serve the underserved by financially empowering both users and merchants to be unstoppable with greater access to financial services through the power of technology, data, and artificial intelligence (AI).
In the Malaysian market, industry findings estimated that 55 percent of the adult population are unbanked or underbanked, while just 39 percent of Malaysians can get a loan from their bank.
Additionally, studies also found that 87 percent of local micro, small, and medium-sized enterprises (MSMEs) faced issues with banks on financing and loans, with some of the financing difficulties faced relating to the requests for higher collateral and additional guarantor, as well as delays in loan approval and disbursement.
With the recently granted digital bank license by the Malaysian central bank, Bank Negara Malaysia (BNM), the Boost-RHB Consortium can better drive innovation and serve the financially underserved, primarily MSMEs, self-employed individuals within the gig economy, retirees, and much more.
The upcoming digital bank is expected to complement traditional financial institutions by filling in the gap and catering to the underbanked and unbanked segments, rather than disrupting the banking sector, in the medium term.
As digital banks are operating on a mandate to drive greater financial inclusion, it will indirectly boost economic growth and increase the confidence of industry players. Industry research finds that widespread adoption and use of digital finance could potentially increase the gross domestic product (GDP) of emerging economies by 6 percent, or a total of $3.7 trillion, by 2025.
However, one of the primary issues or challenges raised when it comes to serving the financially underserved segments, which are often considered thin-file and non-tech-savvy, is the question of sustainability.
Many new digital banks in the Asia-Pacific region will find it more challenging to achieve financial viability as interest rates increase, economic growth slows, and funding conditions tighten, Fitch Ratings said in September 2022. What's the plan or strategy to attract deposits and new customers?
Most successful digital banks will leverage on their respective ecosystems, and in the case of Boost, it is no different. This ensures that those that successfully execute this model will have a relatively low customer acquisition cost.
As for rising rates, it will not have material impact on the digital banks in their nascent stages, as most banks would launch with simplified products with shorter tenors and would not be susceptible to very large asset-liability mismatches on their balance sheet. They should be able to ride the interest rate cycle without too much impact on their net interest margins (NIMs).
However, rising interest rates and economic slowdowns may impact vulnerable sectors, such as MSMEs and the B40 community, which are the target groups that digital banks are expected to cater to, hence a heightened focus on asset quality will have to be maintained.
For Boost, over the past few years, we have been laying the foundation and building the essential blocks for a digital bank, such as through Boost's AI-based lending business that is already operating at scale sustainably. As of 2022, we have accumulated an excellent track record of disbursing over MYR2.5 billion worth of loans in Malaysia and Indonesia since inception, while also recording an increase of over 70 percent year-on-year in loans disbursed across the two countries in 2022. Not only that, Boost also recorded about 90 percent repeat rate on short-term loans as of 2022.
Despite around 40 percent of our customers had never received credit from other financial service providers before, Boost maintained a healthy single-digit non-performing-loan (NPL) rate. Hence, for Boost, this venture is not greenfield, but more of a brownfield venture.
This is a testament to our simple and conveniently available digital-first solutions, which incorporates a comprehensive e-Know Your Customer (eKYC) via a 5-minute digital application journey supported by AI and machine learning tools, with fund disbursement within 48 hours upon approval.
It is also possible for Boost as, through our holistic fintech ecosystem and data driven approach, we can embed our services into the existing transaction journey and purchasing cycle of businesses.
This digitally solves their pain points without needing to incite any behavioural change – in other words, we go to our customers. For example, when small retail stores make orders from distributors to buy weekly stock for their inventory management system, via Boost's API link and technology, we can pre-score merchants based on their purchasing data. Then, we can offer lending solutions through that API link for them to order stock using credit as an alternative to cash within that purchasing module. We are there where and when our customers need us.
It is also worth noting that, in the United States, studies shown that embedded finance already accounted for $2.6 trillion (MYR11.1 trillion) in 2021 and, by 2026, it will exceed $7 trillion (MYR30 trillion).
Asia is expected to follow suit as the market is primed for an embedded finance boom. This is due to its value proposition of improving customer experiences and creating greater financial access, along with providing cost-reduction and risk-reduction opportunities throughout the value chain. The future development of embedded financial technology is widely regarded to also have the potential of completely changing the financial service business model across the globe and becoming a full-blown gold rush.
Within the Southeast Asian market, Boost already has a head start in this space. Boost will continuously expand and further embed our AI-based lending business across our holistic fintech ecosystem, spanning our all-in-one fintech app, merchant solutions platform, and cross-border payment platform.
With industry case studies indicating that significant business experience and substantial ecosystems are common factors of success for digital banks worldwide, Boost has distinct and strategic advantage as an incumbent full spectrum fintech player that meets all the criteria.
As we further embark on this journey, with Boost's proven track record and holistic FinTech ecosystem, as well as with the core banking expertise from RHB Bank, we aim to build on our incumbent advantage and hit the ground running soon.
Does Axiata-RHB consortium have what it takes to win a digital bank license in Malaysia? [Q&A]