When the engine of innovation fails, all hell breaks loose for startups and sends shockwaves through the global banking system.
---
A shocking week
The banking world has been shaken ever since the meltdown of Silicon Valley Bank (SVB), a top 20 US regional bank that served startups and entrepreneurs, following a $42 billion overnight bank run led by influential VCs. Not only is it the first major bank failure following the 2008 financial crisis, but it is also a case study of the risks of faulty communications in the social media era, where PR blunders can get out of hand in an instant.
Fundamentally, two major triggers fueled the meltdown. First, the value of SVB's assets dropped due to rate hikes by the Fed, forcing the bank to raise capital on short notice. Second, SVB spooked investors with its press communication which triggered panic bank withdrawal that led to its demise.
To give credit where it is due, SVB had built a strong brand prior to its historic collapse, largely via word of mouth, social media, and event marketing presence. Multiplied by leading client service perfect for tech entrepreneurs, SVB built a reputation for itself as a cooler and more friendly version of a boutique investment bank, designed and engineered for Silicon Valley.
The bank was an engine of innovation, banking more than half of all US-backed venture firms—more than 2,500 in total. In retrospect, according to CNN.com, SVB's downfall has a noticeable impact on the global VC community.
The breakdown
One faulty announcement was all it took. SVB infamously announced on March 8th that it would shore up its balance sheet with a capital raise. That announcement suffered from two critical failures that could have easily been spotted and mitigated or minimized if there had been a communications expert on the board.
Poor timing on the release: The failure here was that SVB issued the release in the afternoon on the same day another bank, Silvergate, announced it was winding down operations which spooked investors and led to the catastrophic bank withdrawals. Oftentimes, communications teams monitor competitor and industry news very closely as a proxy for the psychology, general sentiment and recall bias of investors, customers, and the public at large. With Silvergate's collapse, investors were already spooked and hypersensitive to further signs of potential weakness. Presumably, a communications expert on the board would have called for a "stop-the-presses" moment and delayed the announcement to a later date, allowing for that sentiment to ease.
Completely deficient messaging: As has been written about in a fantastic Linkedin post which called the announcement "the worst press release of all time," SVB's announcement lacked a fundamental narrative that while the bank had losses, it was in a solid financial position and was taking steps to shore up its balance sheet. Instead, the bank communicated the loss without explanation and with odd grammar errors, subsequently telling its customers "Don't panic" on an emergency Zoom call.
SVB didn't follow the usual conventions of crisis communications or have an expert on its Board presumably because it believed in the power of its direct marketing strategy and transparent relationships which had driven the brand to success in the first place. What's the point of writing an understandable press release for a general audience or going on CNBC when you can speak directly to your entire community in a Zoom call?
Being more mindful with PR would not have changed SVB's unhedged financial position or magically whisked away the macroeconomic pressures, but it would help prevent the bankrun by maintaining trust among core VCs in its network.
Afterthoughts
In the aftermath of the 2008 global financial crisis, many thought the banking system would stabilize, as regulators tend to rush in to help troubled banks to contain the spillovers, outlined in Orderly Liquidation Authority by FDIC. Recent US bank fallouts put investors around the world and the general public on edge. In addition, the buyout of Credit Suisse by UBS is alarming to global investors that a new wave of banking crisis is on the horizon.
In an increasingly fragmented world of information, designing a well-rounded crisis communication plan is crucial for a firm's reputation and survival.  Management teams need to consider if their risk management plans include effective messaging, appropriate timing, and have next-step instructions for shareholders. All of these efforts will show that companies care about shareholders' concerns and are attuned to public questioning.
SVB's failures should be a case study for tech entrepreneurs and VCs around the world that companies need to look beyond marketing's upside and start to realize the value of reputation risk management and managing the downsides present in all communications.
---
With Contributions from Carl Bakenhus at the Corporate Flack newsletter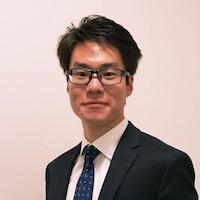 Yiwei Wang is an avid blockchain enthusiast with a focus on the intersection of crypto, economics, and public policy. He was previously the Global PR Lead at Babel Finance and he began his career at Ogilvy in Beijing. He is currently the Head of Global PR at Metalpha.
TechNode Global INSIDER publishes contributions relevant to entrepreneurship and innovation. You may submit your own original or published contributions subject to editorial discretion.
What crypto startups should focus on to raise brand awareness in 2023