To reach new heights and stand out, this is the time to set out bold, innovative branding strategies.
---
After a tumultuous 2022, the new year has shown to be just as challenging as investors look for signs of recovery in Asia's crypto landscape. Despite hopeful signals from the Hong Kong Securities and Futures Commission (SFC) on its firm commitment to becoming a global center for digital assets, countries in Southeast Asia such as Thailand and Singapore have both tightened regulations on the crypto market due to recent domestic backlashes.
Frequent wallet hacking events and high-level corporate mismanagement have placed crypto users on edge. Crypto wallet imToken discovered that "over 40 percent of users interviewed would pay up to $100 for a wallet that would solve all of those issues that exist with the wallet they use today," from its Outlook of Technological Developments of Crypto Wallets in 2023. For crypto startups, building back trust and a sense of security is key to higher long-term brand value, which translates to more trusted customer engagement and corporate social responsibility.
At this watershed moment, the crypto industry must regain public confidence and investor trust in order to recover and blossom in the new year fully.
Beyond the basics
With the right brand messaging, startups can achieve greater success not only through fundraising but also by winning approvals from the public and key stakeholders in this increasingly crowded space. Given the current volatile market, I recommend setting primary branding goals that correspond with key business metrics, with a time span of short to medium term (3-6 months) at a time. Identifying the right goals requires a firm to understand its founding story, values, mission, and vision. For instance, if a firm aims to achieve greater transparency with its financials, then its branding should implement strategies to establish the firm's credibility.
To stand out from the competition, however, firms need to implement a hybrid approach that combines Public Relations and Thought Leadership Programs. In the post-Covid era, a well-run PR program should include in-person events, social media management, and partnerships with traditional finance/Web2 companies. Think about the recent collaboration between Litecoin and Mastercard in launching the Litecoin Card.
On the other hand, thought leadership programs aim to elevate the recognition of leaders at firms for their valuable insights and expertise. From designing an effective media relations strategy, which allows executives to speak authentically on their ideas and express opinions on trending topics, to consistent organic or sponsored content, the framework of a thought leadership program works dynamically with the primary branding goals.
Rethink ESG
Focusing on Environmental, Social, and Governance (ESG) is perhaps the most important aspect of building a reputation to increase brand value. Various sectors of the crypto ecosystem can take advantage of this, whether the messaging centers on crypto education to efforts about reducing its carbon footprint by shifting to green energy.
Strong public education around crypto can reap great benefits for firms. Crypto exchange Bitstamp says its survey shows that as "people in the developed world learn more, their trust in crypto is going to increase, and so will their adoption." With greater knowledge of how technology and infrastructure work, investors are able to make more informed decisions whether in a bull or bear market.
Another great way to incorporate ESG is to focus on green energy mining, which utilizes sustainable energy sources like wind and solar. Mining companies can take advantage of opportunities to redesign their energy consumption by adding green energy sources such as harnessing untapped energy from waste. For example, Vespene is an energy company focusing on converting methane emissions from landfills to power bitcoin mining. It gained large traction for its innovative approach to solving common concerns of environmental waste and heavy energy consumption associated with bitcoin mining.
2023 can be a fresh start for many and having a bold and innovative branding plan can set your company apart from the competition. When done right, it can massively boost brand awareness and widen customer outreach.
---
With Contributions from Max Chambers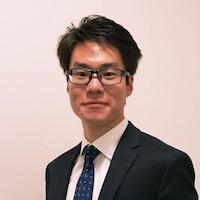 Yiwei Wang is an avid blockchain enthusiast with a focus on the intersection of crypto, economics, and public policy. He was previously the Global PR Lead at Babel Finance and he began his career at Ogilvy in Beijing. He is currently the Crypto PR lead at Eleven International, a boutique tech-focused communications agency.
TechNode Global INSIDER publishes contributions relevant to entrepreneurship and innovation. You may submit your own original or published contributions subject to editorial discretion.
Crypto winter exacerbated by FTX fallout; What's ahead in 2023?