Artificial Intelligence (A.I.) is expected to be the 'next big thing' in the global tech sector after the internet and cloud, according to Burda Principal Investments (BPI) top executive.
"It (AI) will have big impacts on many industries, including the search [engine industry]. It was for a long time, an area that was very much dominated by Google and, you know, the other big browsers and search firms," Burda Principal Investments Chief Executive Officer/Managing Director Christian Teichmann.
"With ChatGPT, the technology has the potential to disrupt it and basically changed the 'search' environment," he told TechNode Global in an interview at the sidelines of DLD Conference in Munich last month. "I think we live in very exciting times. Volatility carries a lot of chances, for many businesses. AI is certainly an area that will provide a lot of opportunities for many people, including us,  the investors," he said. "You will definitely see AI investments from us over the over the next years."
Generally, he thinks the US is spearheading in the AI industry, mainly due to the many talents who are working on the development.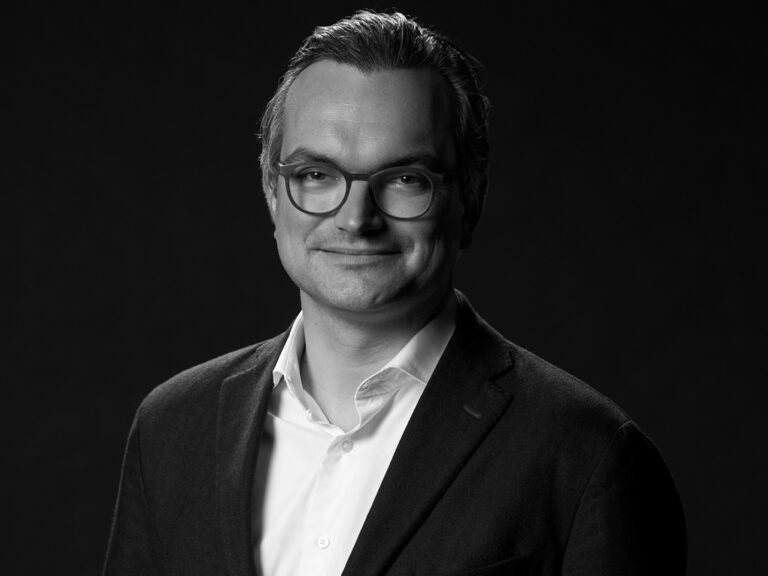 "AI is such the solution that is 'global' in nature. There will be local solution of regional solutions. But the tech behind it is global in nature," Teichmann opined. "Europe has, has basically missed the first wave and the second wave…I think the number of talents that are working on a certain development, it's still higher in the US than elsewhere."
Focuses on AI, alternative materials, FinTech, FoodTech, Cybersecurity, Marketplace
BPI, of which its investments typically focuses on Series B onwards with a ticket size of about $10 million, also sees more investment opportunities in 2023 as valuations have lowered to "normal level".
"Valuations have come down in all regions we are active in, such as the US, UK, Continental Europe, Southeast Asia, and also Australia. There's a lot of opportunity for us as investors. We are very positive," he said.
The sectors BPI focuses include AI, alternative materials, FinTech, FoodTech and cybersecurity. "Cybersecurity is something we are quite active in. We have invested in the US, Europe, and in Southeast Asia," he said, adding that platform businesses or marketplace are businesses the firm likes and understands.
BPI currently manages about $500 million worth of assets. About 25 to 30 percent of its capital is invested in the US, 40 to 50 percent invested in Europe (including UK) and the remaining is invested in Southeast Asia, according to Teichmann.
"Southeast Asia is a very important market for us. And also very successful one. We have been there since 2016," he said, adding that BPI plans to invest about $50 million to $70 million this year in about five to seven deals.
Teichmann said BPI does not have a specific preference among the countries in Southeast Asia.
"Obviously, Singapore is important,as most of the businesses we invest in are headquartered in Singapore, but operationally active in other Southeast Asian countries. Malaysia is important for us with Carsome [we invested]. We want to do more in Vietnam. I think this is this an interesting market," he said.
"We are also intensifying sort of our work in the Philippines…Indonesia remains a very interesting market, …maybe a bit too expensive for a while. But also, you know, I think valuation levels have come down there, too. We don't have a specific market. But our team is looking across the region.
BPI is also bullish on the Australian VC industry and the firm is reviewing and building its network in the country, Teichmann said. The more matured VC industry, talents and entrepreneurs returning from the US are part of the reasons which made the country an attractive market.
"The Australian VC market has reached a stage where there are a couple of VC funds that are larger than $100 million. So there's enough local seed money available now. And then you have a lot of talents that used to work in the US, Australians that went to the US coming home, building and starting businesses."
He also noted that many businesses founded in Australia is 'global' in nature as entrepreneurs have to build businesses that have the ability to scale outside of the Australia as the home market alone is small.
The ability of these businesses to scale and become global businesses made them attractive for investors like BPI, he noted.
Burda Principal Investments (BPI) is a division of German media group Hubert Burda Media which provides long term growth equity for fast growing digital technology and media companies. Hubert Burda Media is one of Europe's largest media and technology conglomerates with a strong investment track record in internet-centric businesses, since 1998, according to its website.
BPI said it has highly successful consumer internet companies in its portfolio from across Europe, the U.S. and Asia. The current BPI portfolio includes: Vinted, Bloom & Wild, Carsome, Baublebar and M.Gemi.
In the past, Hubert Burda Media has also invested in internet platforms such as Etsy, Zooplus, HolidayCheck, or Xing AG. Its team are dedicated and diverse investment professionals based in Munich, Berlin, London and Singapore.
Teichmann is one of the speakers at the DLD Conference held between January 12 and 14 in Munich, Germany.
Founded in 2005 as an intimate gathering of friends, DLD (Digital – Life – Design) has developed into Europe's leading innovation conference for visionaries from around the globe.
Co-chairs Steffi Czerny and Yossi Vardi have created an interdisciplinary and internationally connected platform for people eager to change the world in the digital era. The conference aims to connect the unexpected, presenting insights from business and politics, science and art. It also aims to spark conversations that cross boundaries and bring participants together in a common search for answers to the most challenging questions that arise through digital change.
Investment activity in Southeast Asia will continue but investors expected to scrutinize valuations 'more closely', says InnoVen Capital SEA Partner [Q&A]