In this TechNode Global Q&A with Bolong Chew, Co-Founder and Chief Executive Officer of Solar AI Technologies, we learn how improved accessibility of green solutions can help improve the uptake of these technologies, thus contributing toward adoption of renewable energy.
"We are hopeful for the future of sustainable innovation and the promise of solar around the world," he shares.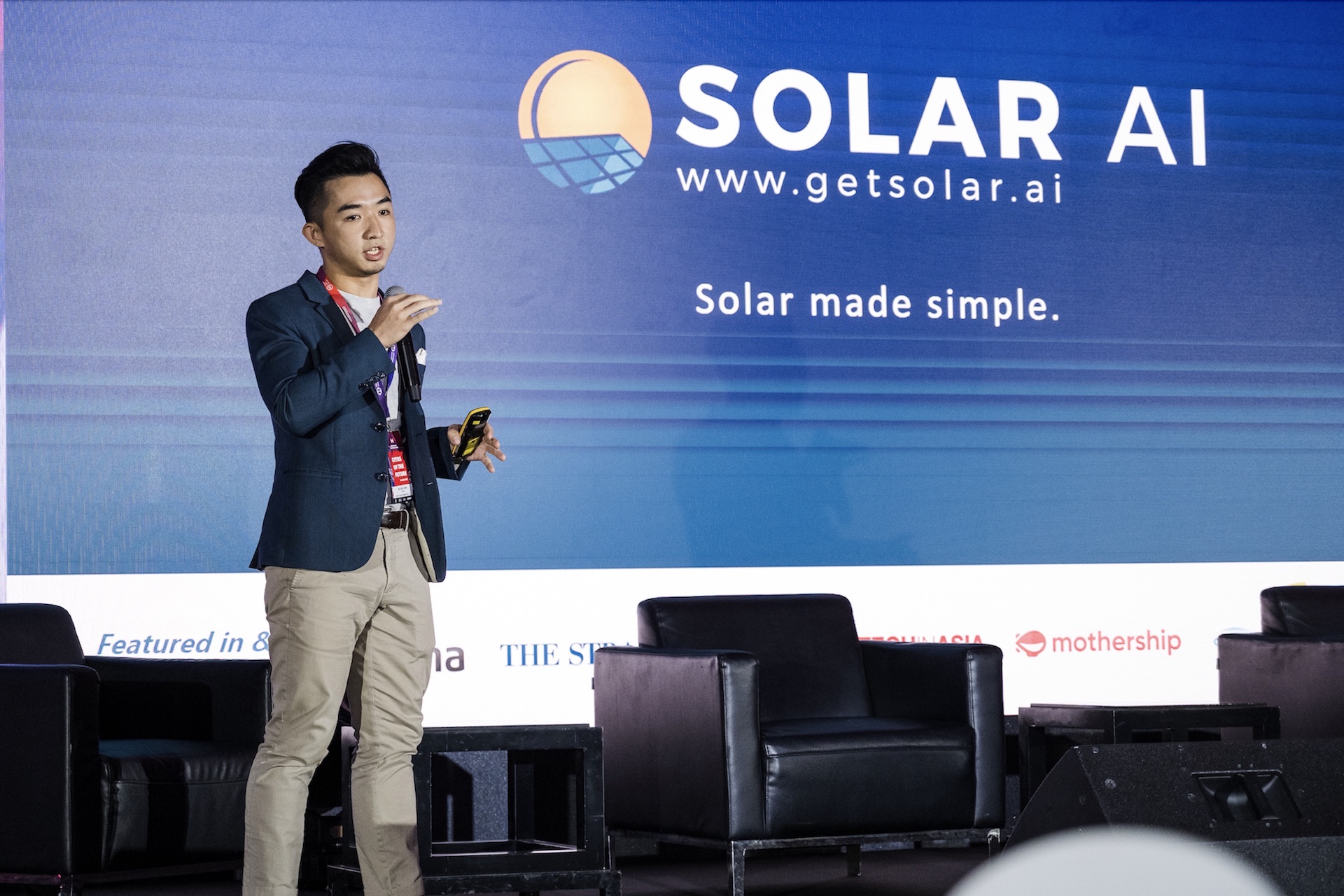 Can you share a brief background of yourself and Solar AI Technologies?
I'm the co-founder and CEO of Solar AI Technologies, a renewable energy startup with a mission to make rooftop solar more accessible and hassle-free for all property owners. I started out my career in management consulting and later worked as a venture builder with tech startups like Carousell and Homage before getting into the climate space, because the problem of climate change really worried me.
Solar AI is funded by Engie, one of the world's largest renewable energy companies, and we're one of the first in Southeast Asia to be able to offer a zero upfront cost solar-as-a-service offering for residential and small commercial properties.
Our mission is to make it as simple as possible for all property owners to get solar – by making rooftop solar panels both more accessible and affordable.
What are the trends driving innovation in urban development and planning?
Our buildings contribute to about 30 percent of global emissions, with transportation taking up an additional 20 percent. But as technology improves, historically our consumption of resources has only increased, and this isn't sustainable for both the planet, as well as the amount of natural resources available.
We've seen increasing efforts both in reducing our energy consumption through more effective building materials and energy efficiency solutions, as well as a switch to cleaner energy sources through the electrification of our vehicles and increasing adoption of renewable energy.
While traditionally the adoption of many of these technologies typically comes with a significant upfront cost, which results in a trade-off of short-term investment cost v.s. longer-term cost savings, "as a service" models have become increasingly available in order to provide zero upfront cost adoption of these technologies.
Would you agree that sustainability is important in designing and running smart cities? Why so?
Definitely. Sustainability and energy efficiency works hand in hand, and building in sustainability considerations from the design stage of smart cities allows the best integration of these technologies and solutions.
A focus on sustainability also leads to the design of cleaner, greener, and more liveable cities that are also more climate resilient, providing improved welfare to the people living in the cities.
Define impact. What role does this play in urban innovation?
In Solar AI, we primarily look at the lens of impact through carbon impact: How can we reduce and minimize the carbon emissions of our built environment? However, this also has second-order effects of increasing energy accessibility, primarily via zero upfront cost offers.
When it comes to urban innovation, one of the longest-standing challenges cities face is how to meet increasing demands for energy, which arise from exponentially increasing population densities. Renewable energy and technologies surrounding renewable energy immediately become apparent answers as their unit costs are not only fundamentally cheaper, but they also aid in building more environmentally sustainable and healthier cities to live in.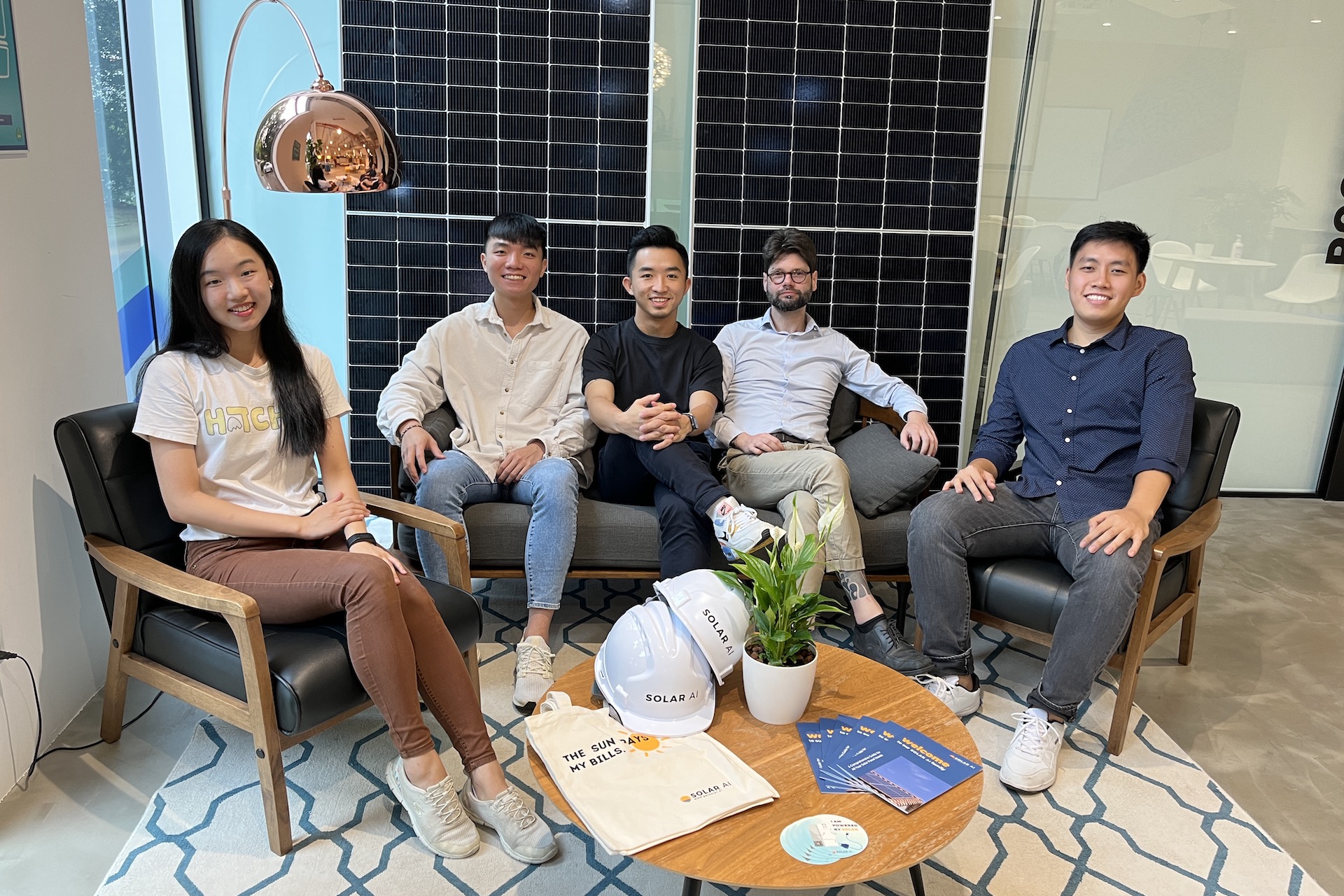 What are the three (3) key challenges in sustainable innovation? How is your company/team able to address these challenges?
When it comes to sustainable innovation, the first key challenge is the lack of trust and awareness in the technology available in the market. In the context of solar, cost savings of solar can take a few years to actualize, leaving few homeowners willing to invest in a system that they also knew little about in terms of maintenance requirements.
The second key challenge when it comes to innovation is that it may incur high upfront costs for the end consumers, which heightens the barrier of entry to sustainable innovation. On top of a lack of trust & awareness in such technology, slapping a seemingly exorbitant price tag on top of it exacerbates the barrier to entry for consumers even further, which is the reason why zero upfront offers have emerged to simplify and amplify the value proposition sustainable innovation can bring.
Finally, the need for sustainable innovation in itself might be difficult for consumers to see, given that it can be difficult to notice the adverse consequences of climate change. This is why beyond the fundamental technologies and innovations idealized and created, also tying in how these technologies can be cost-saving and financially beneficial for the consumer is integral.
Solar AI's rent-to-own (RTO) model lets homeowners pay a monthly fee to tap solar energy, without having to pay any upfront cost to install or maintain the panels. This monthly fee will be approximately 20 to 50 percent lower than their current monthly electricity bills, thereby providing instant savings with no out-of-pocket cost.
The RTO model elegantly solves these 3 challenges – it builds trust with the customer by instantly actualizing their cost savings, it simplifies how solar can be financed for by customers beyond the traditional upfront cost model which can be daunting, and also provides an excellent bridge for consumers to explore cost-savings and environmentally friendly solutions within their own households.
Please share any case studies, success stories, data, or industry insights that can highlight these.
One of our customers, Richard, was always on the fence about going solar due to his lingering worry about maintenance costs, which could exceed the cost savings of the system, as well as having to operate a complex system that he doesn't understand fully and trust. By offering the RTO model, which not only provided him instant savings on his electricity bill but also the guarantee of complimentary maintenance and servicing to his system, he has since gone ahead with solar and is now a satisfied customer.
Just like Richard, there have been many others that went ahead with the idea of solar because of our RTO offer. Since the inception of the RTO model, there has been an average of 2.5x customer demand for solar-as-a-service offers compared to upfront purchase and already signed nearly 30 projects in our first 3 months of soft launch.
---
This TechNode Global Q&A is part of the ORIGIN Innovation Awards 2022 series. Solar AI Technologies is a winner in the Startup Leader of the Year: Smart City Idols award category.
ORIGIN Innovation Awards 2022 winners: Startup Leaders of the Year and Corporate Sustainability Champions