In this TechNode Global Q&A with Michelle Ng, Head of Environmental, Social & Governance at Quest Ventures, and Director of the Sustainable Impact Accelerator, we learn how the VC firm is able to capture opportunities in its investments in Asia by being sector agnostic.
"My team runs the Sustainable Impact Accelerator (SIA) — Asia's first VC-backed accelerator to support socially impactful startups. We are selecting 30 startups for funding of up to $1 million. At 'The PurpoSE Agenda conference earlier in 2022, Senior Minister Tharman, highlighted the accelerator as a key initiative that will establish stronger capabilities in the social enterprise ecosystem in Singapore."
According to Ng, Quest Ventures has an optimistic outlook on opportunities in Southeast Asia: "Quest Ventures continues to be bullish on the medium-term and long-term outlook of Southeast Asia."
The VC firm is committed to supporting social impact startups through its Sustainable Impact Accelerator. "This year, we have been actively investing in startups in the sustainable impact (silver economy, healthcare, education), future of food, and the metaverse," says Ng.
"The Sustainable Impact Accelerator has started its global call for applications for Cohort 2, and we look to double down on social impact startups through funding and capacity-building programs, powered by raiSE and Quest Ventures," she adds.
Read on for the TechNode Global Q&A.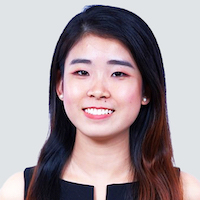 How important is ESG in doing business today? What differentiates ESG simply for compliance with doing ESG with the aim of true sustainability?
Environmental, Social, and Governance (ESG) have shifted to the forefront of most businesses as they recognize the urgency to address the risks and opportunities in ESG. Apart from reporting, businesses are incorporating ESG into people, products, and processes so that they may transition smoothly with the global economy that is sustainability-focused. Businesses are now internalizing these externalities into the cost of doing business to reflect the true cost so that ESG are no longer exploited for short-term financial/ commercial gains.
For investors, ESG are non-financial factors taken as part of their analysis process to identify material risks and growth opportunities. This ensures sustainable returns and impact for the portfolio.
What role does a VC play in catalyzing or accelerating ESG adoption by investors and businesses?
ESG and impact are starting to feature more strongly in investment evaluation and decisions. Investors believe that a strong social-environmental impact will eventually lead to sustained outsized profitability, rather than a scramble for strong short-term profitability that will fizzle out.
ESG-oriented investors look to identify and mitigate ESG risks and capitalize on value-creation opportunities to improve returns in the long term.
Define impact. How do you innovate with impact in mind?
Impact in impact investing refers to the positive and measurable environmental and/or social value that is generated beyond financial returns.
Innovating with impact should be a given, especially when you start with a problem (environmental, social) in mind.
What are the three (3) key challenges in sustainable innovation? How is venture capital able to address these challenges?
For sustainable innovation, the three key challenges are where venture capital sees an opportunity for medium-term and long-term investment:
Lack of resources and access to technology and capital for developing nations to adopt sustainable innovation. VCs investing in emerging markets would be able to plug the gap by pulling in capital and their networks to support sustainable innovation.
Technology may not be readily available, accessible and/or affordable when it comes to sustainable environmental and/or social innovation. VCs are risk capital that makes investments in the development and commercialization of disruptive/ radical technologies so that they may be adopted and used by the mass market.
Myopic management who are focused on short-term financial returns. Investors, through capital investments and board seats, could influence and exercise stewardship toward sustainable growth. Some VCs are also more hands-on when it comes to building the startups together with the founders at the early stages, and it would be an opportunity to influence the ESG and impact incorporation into people, products, and processes.
Please share any case studies, success stories, data, or industry insights that can highlight these.
Soundeye
SoundEye's innovative product, the Lasso, detects and notifies caregivers of falls or emergency situations using sound and depth sensors. The Lasso device does not infringe on privacy as it does not contain any cameras and only a short clip of the emergency situation is sent to the caregiver through an app.
ACKTEC/ kiqs
kiqs is an edutech platform that makes quality educational content and curriculum from Singapore affordable and accessible to low-income students in Southeast Asia. Local education providers are able to expand to new markets in SEA at a lower cost.
Treatsure
Treatsure offers consumers a discount for food that has a short remaining shelf life and food that would have otherwise gone to waste in a buffet through their proprietary buffet-in-a-box offering.
---
This TechNode Global Q&A is part of the ORIGIN Innovation Awards 2022 series. Quest Ventures is a winner of the Outstanding Ecosystem Leader: Venture Visionaries award.
ORIGIN Innovation Awards 2022 winners: Outstanding Ecosystem Leaders