COVID-19 has presented a number of challenges for companies in Asia from drops in sales to increased hygiene and employee safety requirements. Amongst this noise, cybersecurity has started to emerge as a key threat in a number of surprising ways. There has been a 100X increase in malicious cyberattacks during the COVID-19 pandemic with hackers and scammers, using tools that cost as little as $20, taking advantage of the confusion by sending phishing emails, malware, and other attacks.
With the prevalence of smart devices and the emergence of working from home, IoT hacking simultaneously increased the number of new vulnerabilities for companies. Organizations have been facing credential theft, ransomware, phishing emails, and more where cyber criminals attempt to exfiltrate valuable data. This risk is further exacerbated by new norms of work-from-home (WFH) and bring-your-own-device (BYOD). A reliable and resilient DX can only be achieved through building strong cybersecurity capabilities.
One of the modern ways hackers are attempting to infiltrate your corporate network is through your fridge. By tapping in on data such as the timings and frequency your fridge is being used, or even your grocery list, smart fridges can disclose your personal information to bad actors. Details like your login credentials, health, and shopping habits can be utilized by hackers to conduct phishing scams through social engineering.
Before, there weren't many incentives for threat actors to invade smart home devices when they could spend the time to phish for payment details. Now, however, these smart home devices can be leveraged as a gateway to reach computers and sensitive files on the home network, sabotaging the owners and the organization they belong to.
The burgeoning growth of unsecured IoT devices with remote work or learning because of the recent pandemic has resulted in these gadgets becoming an easy target for hackers. The total installed base of Internet of Things (IoT) connected devices worldwide is projected to amount to 30.9 billion units by 2025, a sharp jump from the 13.8 billion units that are expected in 2021. Smart home devices are becoming ubiquitous, but many are not secure.
Discussions around a trade-off between privacy and security have always been a big topic within the smart home device space. The software of off-brand/white-label devices is known to be a haphazard jigsaw of open-source codes. Many also do not have the capability to update patches remotely making it an open door for hackers to come through. On the other hand, big tech companies are committed to the resources to constantly update their software with security patches.
Take Amazon Alexa for example–2020 found major vulnerabilities that Amazon patched once it was alerted. As a virtual assistant that records everything you say when activated, it has your speech archived in its database. Hackers that access your audio files can listen to personal information you have vocalized, along with your voice that they may be able to manipulate to provide access to other voice-controlled systems.
Other than threats to personal safety in homes and small monetary loss from damage or marketplace, we are now facing enterprise-level danger in our homes. So how can companies secure their distributed workforce and themselves from such threats?
The key to cyber resilience is a risk management strategy before and after an attack. As most cyber breaches occur due to human error, it is important for organizations to regularly conduct risk assessments, back up data, and conduct simulation exercises to gauge preparedness. This can be accompanied by training programs to educate and encourage employees to observe and implement basic cyber hygiene. Such would consist of changing passwords regularly, refraining from using the same passwords across platforms, and not opening every email and attachment that they receive.
Advanced cybersecurity tools that use artificial intelligence and machine learning are also available to help companies detect threats before they even occur. Security Orchestration, Automation, and Response (SOAR) tools use data collected throughout the network to help organizations predict, monitor, and contain these attacks. This allows companies to respond to security events in a timely manner without human assistance.
Smart homeowners can also secure themselves by segmenting their home network or using a good VPN. This prevents a compromised gadget from being used as a springboard to reach every other device in your home as they are now on different networks.
Remember, your network is only as strong as your weakest device. While we enjoy the convenience that connectivity brings us, it remains crucial to keep vigilant of possible doors that we leave open on the grid be it at home or at work, especially hybrid living as the world has become. Innocuous devices such as smart light bulbs and smart fridges can feed bad actors your personal data. Acting as a silent guardian as we go about our lives online, cybersecurity has now become indispensable for every digital citizen, no matter employer or employee.
---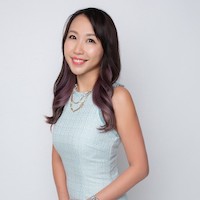 Joey Lim is the Country Manager, Singapore at Exclusive Networks. Joey Lim graduated from the University of London (SIM) with a Bachelor of Science in Management, First Class Honors with silver award.  With over 20 years of IT and sales excellence experience, she has effectively streamlined sales team structure; drove transformation and profitable growth; demonstrated a proven track record in maintaining high potential talent retention, nurtured, and developed the next-level leadership team.
Joey joined Exclusive Networks in 2020 as the Country Manager for Singapore. Prior to joining Exclusive Networks, she worked in Reseller, Vendor & Distribution organisations.
TechNode Global INSIDER publishes contributions relevant to entrepreneurship and innovation. You may submit your own original or published contributions subject to editorial discretion.