This article is co-authored by Sam Lee (Partner) and Charles Phan (Project Lead) at Paloe.
---
As the world continues to move toward Covid-19 recovery, the topic of relocation has also started to resurface within the public conversation. Relocation has been rising since 1990, with growth accelerating over the last two decades as people continuously strive for better economic prospects and quality of life.
At the country level, Europe and Asia collectively make up about 73 percent of the top 30 origin and destination locations. However, according to a report published by the Boston Consulting Group, willingness to relocate has fallen from 64 percent in 2014 to 50 percent in 2020 due to perceived negative sentiments in recent times. This has caused a paradigm shift in a destination's attractiveness, with the respective country's pandemic response, nationalism, and social support being key evaluation factors.
The post-Covid global citizen
With the significant impacts brought forth by the pandemic, those looking to relocate will need to take into careful consideration, such as personal factors, as relocation is a multiple-step process that varies depending on individual circumstances.  For example, families face the greatest hurdles in getting consensus on decisions due to differing needs, while retirees are often disadvantaged in terms of physical mobility and are faced with relatively high legal & administrative requirements.
The constantly evolving relocation landscape
In the past, relocation service providers thrive within their field of expertise, with partnerships to share resources on an ad-hoc basis being one of their advantages.
However, shifting consumer demand and sentiment have stifled growth, leading to major consolidation events and divestments in recent years. Moreover, the recent pandemic has further exacerbated the need for relocation service providers to evolve. To address this, the service providers will need to:
Widen their network partnership to expand service offerings to form a truly end-to-end solution that includes services such as cargo transportation, home search, visa application, etc.;
Expand addressable market by tapping into the end consumers instead of relying solely on corporate customers;
Incorporate workflow management tools to improve efficiencies in back-end processes to save costs.
Technology to empower the movement of people
A model democratizing the relocation concierge service for the masses could be ubiquitous in the future. To satisfy the evolving expectation and requirements, relocation companies such as Moovaz offer a range of products from self-service to concierge services through a managed marketplace platform.
Currently, the market for relocation management software is still at its nascent stages of development with a size of approximately $222 million and growing at a 4 percent CAGR. The industry is at a critical juncture with three possible scenarios moving forward:
Relocation Tech (ReloTech) transforms the industry leading to highly beneficial outcomes for the industry and potentially becoming a USD$7 billion market;
ReloTech continues its current growth trajectory to become an approximately $400 million market, with a focus on process optimization, resulting in incremental improvements in the outcomes;
ReloTech is sidelined and the market stagnates at $271 million.
Industry experts agree that new forms of collaboration can take place with ReloTech through a market network. Therefore, we believe that ReloTech is primed to achieve the first scenario and will benefit industry stakeholders through:
Higher quality and various relocation services at an affordable price to relocators;
Larger customer base for relocation service providers;
Ease of arranging overseas relocation packages for corporate HR executives.
Having said all that, we believe that the relocation industry has all the precursors for ReloTech to thrive and transform the industry. Global relocation will continue to grow as a megatrend as border restrictions start to relax, and ReloTech will be the de facto relocation service in the future.
---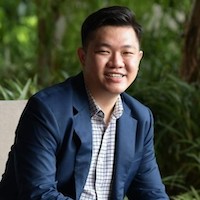 Sam Lee is Partner, Corporate Finance and Advisory at Paloe. Since starting Paloe (formerly known as Excide) in 2015, Sam has specialised in preparing seed-stage start-ups for Series A round. He has acted as interim CFO for various tech companies during their fundraising phases. He has also built financial models for more than 70 companies and honed the art of articulating their stories using numbers. Some of the companies he has worked with include PolicyPal, Moovaz, Geniebook, USEN, Rainmaker Labs, Gobbler.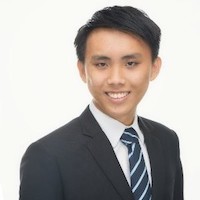 Charles Phan is Project Lead at Paloe.
TechNode Global Insider publishes contributions relevant to entrepreneurship and innovation. You may submit your own original or published contributions subject to editorial discretion.
Photo by Handiwork NYC on Unsplash