Digital transformation is one framework that is driving change for organizations. In its annual Top Top Strategic Trends for 2022, Gartner has identified 12 "strategic trends that will enable CEOs to deliver growth, digitalization and efficiency — and position CIOs and IT executives as strategic partners in the organization." These focus on cybersecurity, data fabric, and artificial intelligence, among others.

In a TechNode Global Q&A, with Kiran Bhagwanani, Chief Revenue Officer, Asia Pacific at NTT Ltd, we learn how the "demands on connectivity and communication technologies are increasing," along with an increased focus on hybrid clouds and cybersecurity.
"In the current age of the Connected Industry – where new value is being created through digital networks between people, companies, devices, machines and places – any organization seeking not just to survive disruption but also thrive must get intentional about building their digital vitality which is an area of intense focus by NTT," says Bhagwanani.
Read on below for the Q&A.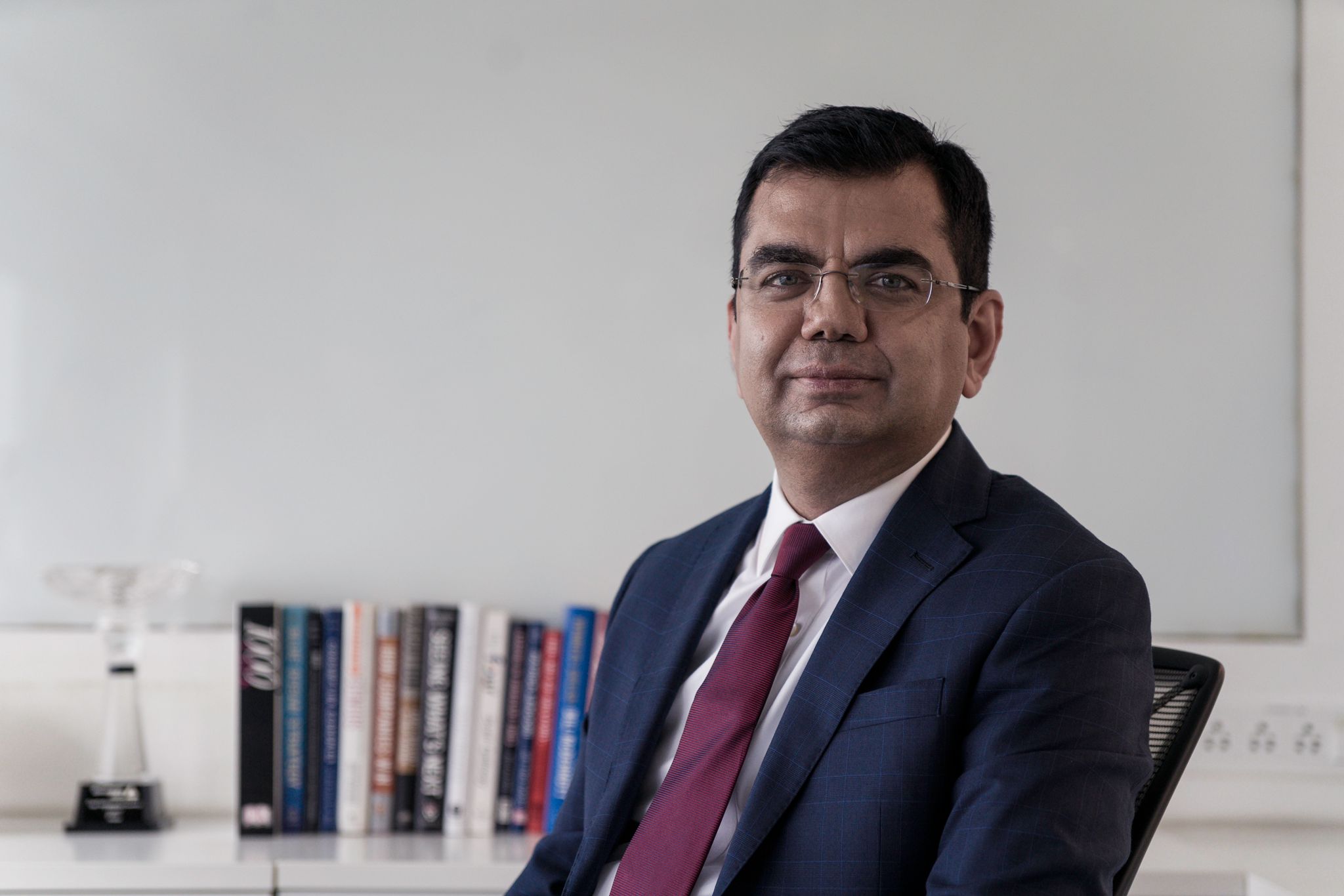 What are the trends driving innovation in the Asia Pacific region today?
The Asia Pacific region is universally acknowledged as a hotbed of innovation with many countries spawning innovation in different industry segments. More Unicorns were created in the Asia Pacific in 2021 than in the rest of the world put together.
What's enabling the velocity of innovation is favorable demographics represented by a young, dynamic, culturally diverse and tech-savvy workforce; several high-growth economies; and an abundance of capital willing to back strong ideas.
Innovation is not limited only to new ideas and startups. We see established organizations – both large enterprises and small businesses alike – innovate and reset their business models to align with the digital transformation happening in their sectors. There is a race for differentiating on CX (Customer Experience) and EX (Employee Experience) which is spurring innovation as well.
From a technology perspective, this leads to innovation around the following key aspects:
Connectivity and communication
As businesses continue to innovate and make headway on their digital transformation journeys, demands on connectivity and communication technologies are increasing. The 24*7 connected world requires and always-available, high-speed, low latency communication services. The proliferation of edge devices, including wearable, IoT sensors, work from anywhere devices, etc creates demands for ubiquitous edge access.
The rapid scaling of 5G (including Private 5G services) offers the capabilities of the latest standards in wireless technology, with possibilities for customization and control.
Private 5G solutions that are pre-integrated with leading network and software suppliers also have the benefit of allowing enterprises to secure, scale and segment their network flexibly, as well as reinvent business operations with faster connection speeds, improved security, and access to more data.
Cloud transformation
Organizations globally have rapidly adjusted course to navigate the uncertainties of the pandemic. Business continuity, resilience, and the ability to adapt to change have been pushed to the forefront of the boardroom agenda and in a bid to deliver on those objectives, hybrid cloud has become a core enabler of the business strategy.
Nearly 94 percent of organizations that we have spoken to agree that hybrid cloud is critical for business operations and innovation moving forward.
Hybrid cloud offers business and IT leaders the chance to meet changing business demands head-on. It not only speeds up existing operational processes, and encourages collaboration, but also provides cost-effective solutions to free up the IT budget for growth, transformation, and innovation.
Cybersecurity
As companies adapt or even shift to an increasingly distributed workforce model over the past two years, the focus on innovation has been placed on ensuring business continuity and avoiding any disruptions to productivity. This often comes at the expense of cybersecurity, with security professionals often redirected to serve the additional demand for more general ICT support, effectively deprioritizing security initiatives.
NTT's Global Threat Intelligence Report found that remote work has attracted more web and application attacks – with more than 67 percent of all cyberattacks coming from application-specific and web applications.
However, in a world of evolving digital threats, the sophistication of a company's cybersecurity framework is a fundamental business requirement to support operations.  Without a proper system in place, companies are exposed to unnecessary risks that lead to misallocation of resources that could have been better expended on innovation.
What are three key challenges that businesses need to navigate in this post-pandemic environment?
As we emerge from the pandemic, we are seeing greater convergence across Operational Technology (OT) and Information Technology (IT) with organizations grappling to make sense of a host of unprecedented disruptions across their operational and technological landscape.
Achieving digital vitality
Firstly, in the current age of the Connected Industry – where new value is being created through digital networks between people, companies, devices, machines and places – any organization seeking not just to survive disruption but also thrive must get intentional about building their digital vitality which is an area of intense focus by NTT.
Digital vitality refers to the readiness of an organization to not only fully leverage the accelerated digitalization that happened during the pandemic but also adopt key emerging technologies to amplify the business outcomes and the transformation made possible following the disruptions of Covid-19.
Protecting against cyber threats
Secondly, as mentioned previously, cyberthreats are becoming increasingly prevalent and sophisticated. Organizations can no longer simply assign blind trust to new alliances, partners, or vendors. As threat actors advance their tactics, techniques, and procedures, organizations have a greater need to ensure that they and their associates can withstand a breach and recover from an attack in a timely manner.
In addition, with remote working becoming a mainstay of the business environment, it has also introduced new security and compliance risks. With this new approach, organizations must place a higher priority on managing risk, addressing cybersecurity issues related to supporting their online presence, optimizing and securing work-from-home arrangements, and preparing to defend against supply chain attacks.
Adapting to future of work
Lastly, the pandemic undoubtedly changed the way we work and how we think about work as part of our broader human experience. Employees want to be recognized and valued as individuals, not just as resources. They're prioritizing their wellbeing and work-life balance, and they expect their employers to do the same.
Nearly three in four CEOs say that strategies to modernize and digitally optimize their future workplaces are defined and agreed upon, yet less than half of the operational leaders surveyed say this is the case.
With the growing demand for talent and thanks to rapid digitization, people now have more options when it comes to determining where, how and for whom they wish to work. Organizations that don't respond to these changing priorities by offering greater levels of employee choice and flexibility could well see a negative impact on turnover and productivity.
What are NTT's strategies for addressing such challenges and in enabling your clients to adequately overcome these?
NTT offers a full range of services to help our clients through their entire digital transformation journey. As a company that is undergoing a transformation of its own, we are attuned to the needs of our clients, and this understanding informs how we approach and value-add to our clients.
Our innovation capabilities are built around the notion of "Co-innovation" where we innovate with clients and partners to jointly solve business challenges, invent new solutions and create market differentiation through innovation. As such, we are constantly keeping an eye out for emerging technologies that will enable us to continue maintaining a full range of managed service offerings and stay relevant to our clients.
Achieving digital maturity
NTT helps its clients master the choreography between the physical and digital worlds through an agile innovation approach that's akin to high-performance conditioning. The foundation of our Agile Innovation Framework is an empathetic understanding of the situation our clients operate in and a shared vision of the goals they're aiming for. 
By combining strategic top-down direction with a bottom-up approach, the team assures that interests are aligned, and a solid foundation exists for collaboratively implementing solutions that users love and make a real difference to the business.
We emphasize that the path to success is adopting emerging technologies while concurrently optimizing existing assets and infrastructure. It's not a simple lift and shift operation.
Another important part of this exercise is assessing our clients' current digital physiology across multiple operational dimensions and how this informs the ways they can harness key technologies.
Protection against cyber threats
NTT works with our clients to ensure that cybersecurity is seen as a key strategic component of the business. Given the scale of threats organizations are currently facing, they must include cybersecurity as a Board-level agenda item and treat it as a fundamental business requirement to support operations.
We also recommend that our clients embrace people as their most critical resources. Appropriate user education will help employees understand the role they play in the organization's security posture. It is key that employees are trained to work in a 'security aware' manner – not to be the weakest link, nor the strongest link, but a key component.
Organizations simply can't plug-in or add on the security required for them to operate in an effective manner. They must build security best practices into policies, procedures, infrastructures, and applications. In what's functionally a systems design process, the organization should include consideration of security tactics in the foundations of any project, product development, or functional implementation. Separately, organizations should continue to emphasize leveraging standards, knowledgebases, and frameworks defined by leaders in the cybersecurity community.
Adapting to the future of work
In this new and still-evolving environment, it's imperative that organizations rethink their workplace strategies to attract and retain talent and ensure long-term success. Our Global Workplace Report revealed that there's no one-size-fits-all approach to hybrid working.
Prescriptive company policies that curb flexibility and choice (for example, by stipulating that hybrid workers must work from company premises for a certain number of hours or days in a given period) are likely to cause conflict and pushback. A more effective approach is for HR to provide guidance for implementing hybrid working models across geographies and areas of the business, in line with local cultures and workstyles.
NTT accelerates workplace transformation by architecting new ways of working that are hybrid, flexible, and secure – delivering a consistent and frictionless user experience while focusing on security, scalability, and cost. Leveraging our industry-leading digital backbone, secure multi-cloud platform, and broad portfolio of cloud-to-edge services, we can help you deliver a safe and hybrid workplace.
What will be the impact of automation on industries? How do we humanize AI in the context of industries like manufacturing, healthcare, etc.?
As we move into the future of Connected Industry where organizations are leveraging the full spectrum of technological innovation to imagine new solutions to social and environmental challenges, robotics and AI automation are perceived as the key drivers of growth for companies – thanks to their ability to bring about improved efficiency to core business process automation, improved analytics, as well as increased speed of contact resolution.
In the realm of manufacturing, humans and machines are working cooperatively on the factory floor in ways never before imagined. Together, they're streamlining and accelerating the manufacturing process to deliver exponential output, quality, efficiency, and sustainability gains. This allows manufacturers to ensure the highest standards of plant safety while reducing their power consumption and minimizing carbon emissions across the value chain.
More advanced automation and intelligent systems are also transforming the healthcare experience for providers and patients alike. Now, it's possible to uncover data insights that deliver improved quality, drive productivity, increase cost-effectiveness, and ensure optimum care reliability at a time when skills in the industry are scarcer than ever.
Can you share some interesting data or case studies from your portfolio that are a good example of how technology can bring about impactful change amid today's business environments?
NTT strongly believes in the use of 'technology for good'. We like to actively live this principle through a programmatic approach to the use of technology for sustainability, for advancing human living conditions, and for supporting charitable organizations in the use of technology, including our own CSR initiatives.
Our sustainability drive pivots around Connected Planet (getting to net zero by 2030 and use of liquid cooling technologies in our Datacenter business); Connected Economy (supporting the sustainability ambitions of our clients and partners through green solutions or healthcare solutions); and Connected Communities (leveraging our resources, including technology, for CSR).