A recent report published by audit and advisory firm KPMG and banking group HSBC has featured 10 potential unicorns in Malaysia that are poised to make a lasting impact on the global business landscape over the next decade.
The Emerging Giants in Asia Pacific report has taken an in-depth look at 6,472 technology-focused start-ups in 12 Asia Pacific markets with valuations up to $500 million.
These potential unicorns, dubbed "Emerging Giants", include Boost Holdings, Exabytes, Jirnexu, among others.
"Malaysia has developed a good understanding of technology and how innovation works, as evidenced by the many home-grown companies listed in the top 10 leading Emerging Giants for Malaysia," said Guy Edwards, Head of Technology, Media and Telecommunications, KPMG in Malaysia, in a statement last Monday (July 25).
"The list of Emerging Giants in Malaysia excites us because it is proof that our nation has all the right ingredients for start-ups to flourish and be leaders that shape their industry," said Karel Doshi, Head of Commercial Banking, HSBC Malaysia.
2022 Q1 VC already surpassing 2020 levels
According to Securities Commission Malaysia, funding is starting to reach a significant level – total committed venture capital (VC) funds hit $1.2 billion in 2021, up 20 percent on 2020, and nearly five times more than Malaysian start-ups raised in 2019.
There has also been an increase in venture capital deals in the region, with record-breaking numbers in 2021. Although 2022 looks unlikely to repeat the highs of 2021, the first quarter (Q1) 2022 figures suggest that 2022 is on target to exceed both 2020 and 2019 funding levels for Asia Pacific as a whole. This is consistent with the investments in Malaysian startups. $319 million has been invested in Q1 2022 versus $121 million in 2019, $101 million in 2020 (totaling $222 million) and $532 million in 2021.
While there is no specific formula to be an "Emerging Giant", the companies identified were standout players in a wide variety of disciplines, including superior technology and/or technical knowledge, "hyper localized" businesses, mastery of logistics channels and supply chain operations, successful adaptations of their business model(s) based on correct identification of market gaps and a winning culture that attracts and retains talent, HSBC and KPMG said in the joint statement on Monday (July 25).
We take a closer look at these companies: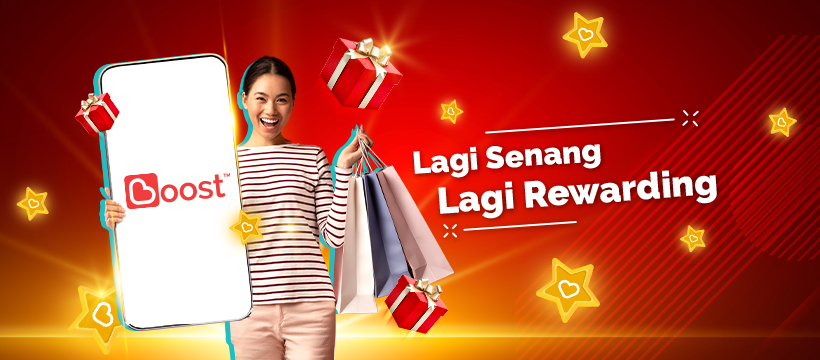 1. Boost Holdings
Sector: Mobile Commerce
Business: E-wallet and e-commerce platform providing bill payment services
Notable Investors: Axiata Group, Great Eastern
Boost is the fintech arm of telco Axiata and a full spectrum FinTech player in Southeast Asia that unifies financial services spanning payments, micro-financing, micro-insurance, cross-border content services and merchant solutions.
Boost formed a consortium with Malaysia's fourth largest banking group RHB Banking Group and won a digital banking license. In 2020, Singapore-headquartered insurance company Great Eastern, has made a strategic investment of $70 million Boost Holdings, a digital financial services unit of Axiata. Great Eastern, a subsidiary of OCBC Bank, will hold a 21.875 percent stake, while Axiata's unit will control the remaining stake.

2. Exabytes
Sector: E-Commerce
Business: E-commerce hosting services to help small and medium enterprises to grow their online business.
Notable investors: Ekuinas
Headquartered in Penang, Exabytes has offices in Kuala Lumpur, Singapore and Indonesia. Founded in 2001, Exabytes said it has grown to be one of Southeast Asia's leading cloud, e-commerce and digital solutions provider.
Malaysia's government-linked private equity fund Ekuiti Nasional Bhd (Ekuinas) has acquired a 40 percent stake in Exabytes Capital Group for $10.7 million in 2019. Exabytes has made several acquisitions in recent years, according to data platform Crunchbase. These acquisitions include website hosting services firm Master Web Network in April 2019, China-based cloud hosting firm ICONZ-Webvisions in February 2018 and Malaysia Domain and Hosting provider DomainPlus in March 2017.


3. Jirnexu
Sector: FinTech
Business: Customer acquisition and lifecycle management system.
Notable investors: Experian, SBI Group
Jirnexu, known for its digital financial marketplace RinggitPlus, is also part of KAF Investment Bank-led consortium which won a digital banking license in Malaysia. Malaysia-based used car online platform Carsome is also part of the consortium. Founded in 2012, Jirnexu provides digital media services, technology solutions and financial planning services. A graduate of Bank Negara's Fintech Regulatory Sandbox, Jirnexu counts Dublin-based information services firm Experian and Japan-based investment firm SBI Group as backers.
According to data platform Crunchbase, Jirnexu has raised a total of $37 million in funding over 6 rounds. Their latest funding was raised on Dec 3, 2018 from a Series B round led by Experian.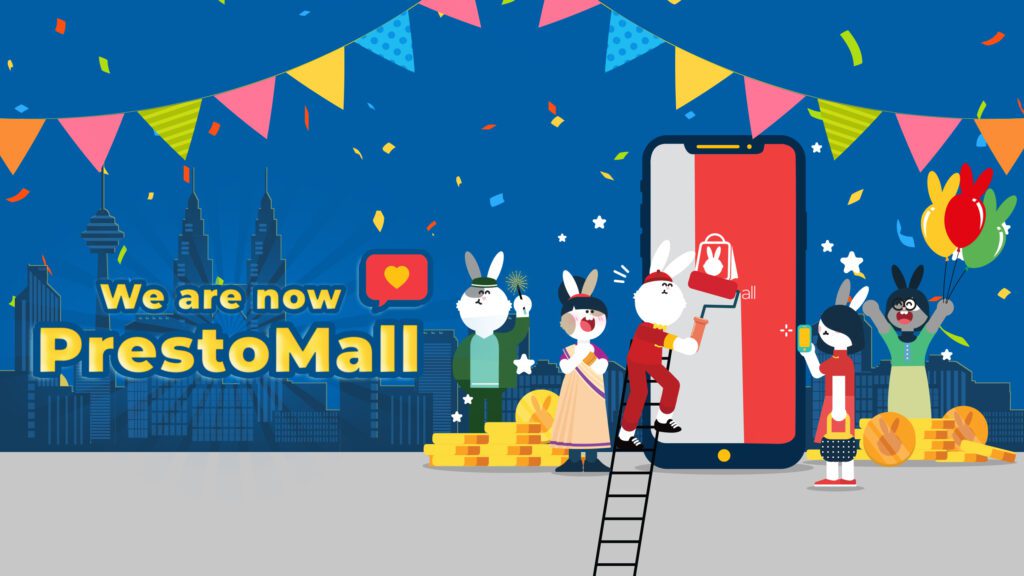 4. Presto Mall
Sector: E-Commerce, Technology, Media, and Telecom
Business: Online marketplace aimed to make online shopping more personalized and engaging.
Notable investors: PUC Bhd
Previously known as 11 Street Malaysia, Presto Mall said it is Malaysia's largest homegrown online shopping platform, which is part of Presto – Malaysia's first homegrown multi-service lifestyle app that offers various lifestyle and convenient features as well as mobile payments. Malaysia's ACE Market-listed tech firm PUC Bhd acquired a 12.35 percent stake in 11 Street Malaysia in 2018 from SK Planet Global Holdings Pte Ltd and Axiata Digital Services for MYR40 million ($10.22 million). The deal implied a valuation of about MYR323.9 million ($84 million) for 11 Street Malaysia then.
PUC later took over the management of the firm and rebranded the e-commerce platform as PrestoMall. PrestoMall has adopted the supply chain model and it is one of the top 10 e-commerce platforms in Malaysia, PUC group managing director and CEO Cheong Chia Chou said in June 2021.
11 Street is a shopping portal originated from South Korea under the management of SK Planet Co Ltd. In 2018, the firm was split from SK Planet Co and become an independent business under SK Telecom.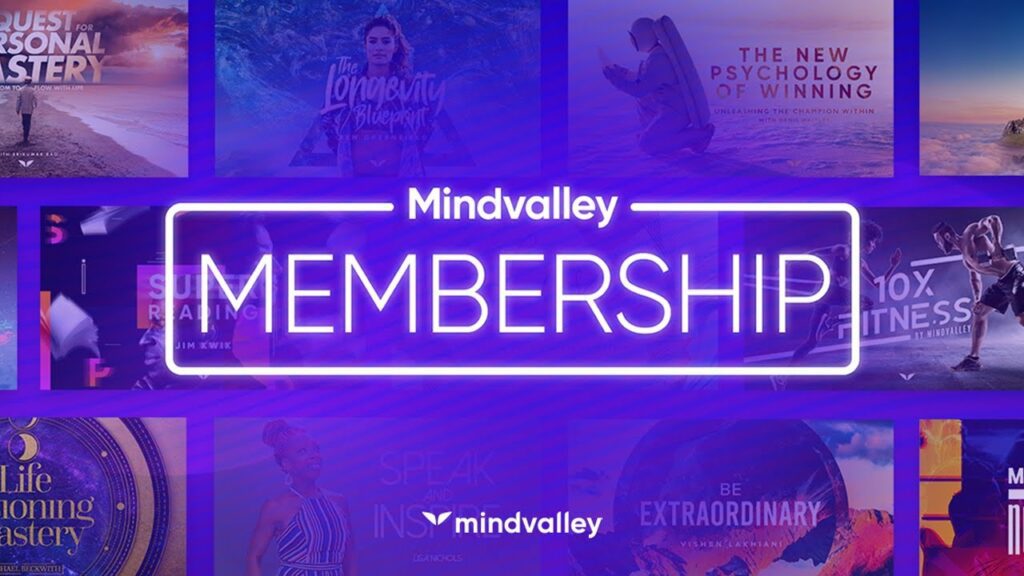 5. Mindvalley
Sector: Artificial Intelligence and Machine Learning, EdTech, Mobile, Technology Media and Telecom
Business: Education investment group for investing in education businesses.
Notable investors: –
Mindvalley's platforms (website and apps) offer self-development programs for the mind, body, soul, entrepreneurship, career, relationship, among others. Its brands include Lifebook, WILDFIT, Evercoach and Mindvalley Talks. Users can also subscribe to its membership and get access to its programs.
Its founder Vishen Lakhiani was a computer engineer and senior leader at a Silicon Valley startup. But he faced extreme stress and was burnt out. He took up meditation as a solution and this changed his life. He quit the valley to study meditation, teach around the world and go into deep mastery of human development. Mindvalley was born as a result, according to its website.
Lakhiani, the author of the bestseller The Code of the Extraordinary Mind, told Entrepreneur (Middle East) the turning point for his firm occurred in 2016, when its online learning model Mindvalley Quest suddenly took off.
The firm is said to be valued at $100 million, according to media reports. Lakhiani said Mindvalley is looking at doubling revenue in the next year. "We may or may not go for an Initial Public Listing. The goal is ultimately 1 million students enrolled in our online programs," he said in an interview with Arabian Business early this year.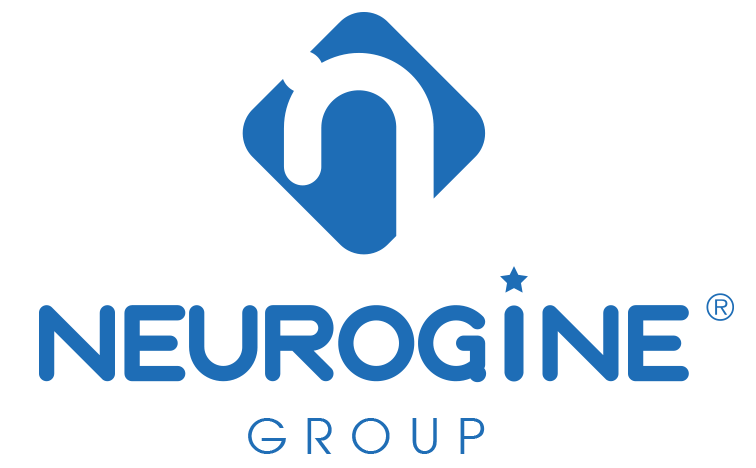 6. Neurogine
Sector: FinTech, Mobile
Business: Fintech solutions for banks, financial institutions, money brokers, investment managers, fund operators, governments and the telecom sector.
Notable investors: Hadigy Ltd
Neurogine Group aims to provide a common cross-border mobile banking, payment and investment platform in Southeast Asia. The group is headquartered in the satellite township of Petaling Jaya, Selangor, Malaysia since 2014 and operates three Licensed Entities (LEs) based in Labuan. These LEs are regulated by Labuan Financial Services Authority.
The group's fintech solutions have been adopted for use in Cambodia, Myanmar, the Philippines, Thailand, and Indonesia. It is expanding into Vietnam, Laos, Thailand and strategic partnership from China, Japan, USA and others, information from its website showed.
Last year, UK-based investment firm Hadigy Ltd acquired 30 percent stake of Neurogine for $10 million.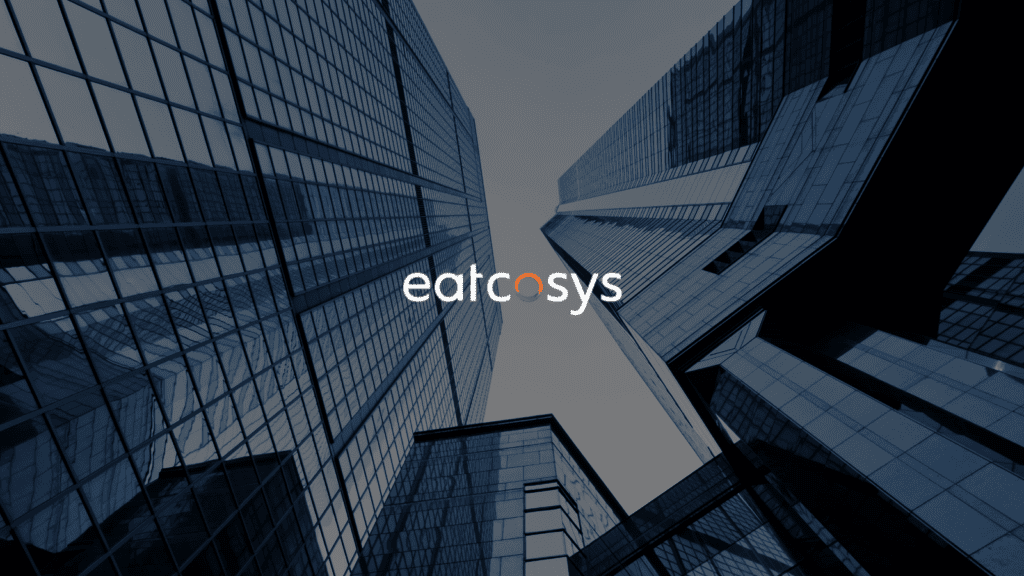 7. Eatcosys
Sector: FinTech
Business: Integrated platform offering retail solutions.
Notable investors: equity crowdfunding*
Eatcosys said it is a multi-disciplinary company founded by a group of specialists working as integrated entities to reimagine businesses primed for the next generation. Eatcosys provides an integrated platform with a broad suite of retail and digital solutions to address and remedy any pain points presented in the retail business lifecycle. The integrated platform works across three fundamental verticals: platforms services, technology-enabled services and FinTech.
In October last year, Eatcosys raised MYR10 million ($2.25 million) through equity crowdfunding platform, Fundnel, and a concurrent private placement. The retail and financial technology group was valued at more than MYR100 million ($22.5 million), according to a statement then. Its Co-Founder and Chairman Tham Lih Chung said in March this year that the firm plans to go for an IPO in three years' time. The firm has also acquired a stake in Fundnel, where it has previously raised funds.


8. Says
Sector: Mobile, Technology, Media and Telecom
Business: Social news company providing news overviews and easy-to-read segments.
Notable investors: Says is owned by REV Media Group, a part of Media Prima Group (Malaysia-listed media group)
SAYS or Says.com said it curates Malaysia's biggest stories, simplifying the latest news on politics, lifestyle, entertainment, fun, and more. It is a Social News Network in Southeast Asia. Its community of social media users curates and shares trending news, and provides pay-for-performance social media content distribution services to advertisers. Within the first 10 months of launching, SAYS.com has already worked with every top advertiser and media agency in Malaysia to engage the social media generation, information from Linkedin profile of its Co-Founder Khailee Ng showed. Ng is now the Managing Partner at 500 Global.
SAYS.com has been acquired by Catcha Group to create REV Media Group (formerly REV Asia). In 2017, Malaysia-listed Media Prima Group bought Rev Asia for $24 million to create Malaysia's largest digital media platform.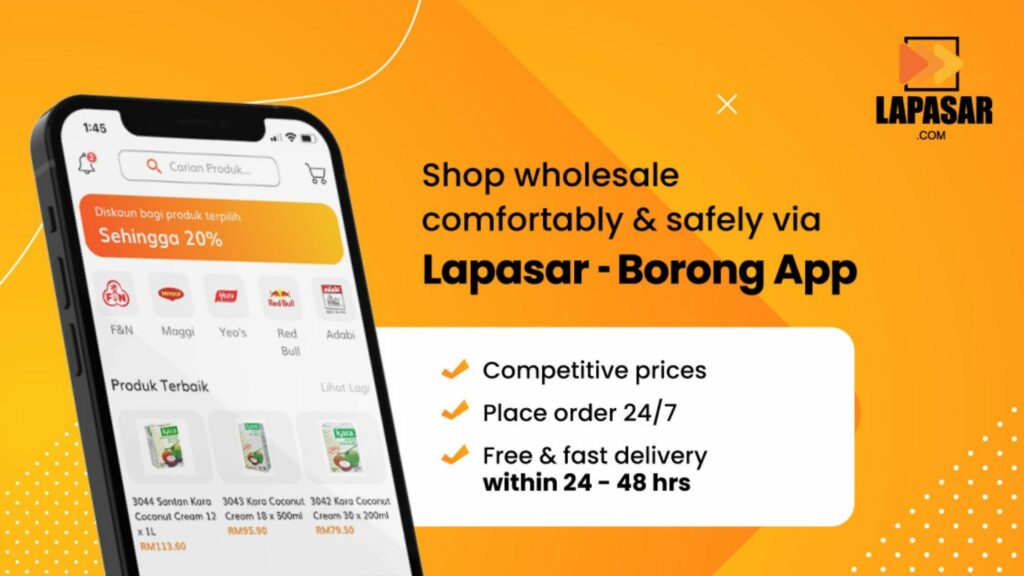 9. Lapasar
Sector: Advanced Manufacturing, B2B Payments, E-Commerce, Mobile, SaaS
Business: E-procurement platform that helps e-commerce firms manage their business.
Notable investors: NEXEA's angel investors, shopper360 Ltd
Lapasar is a B2B wholesale platform aimed to digitizing and simplifying the procurement process. In 2018, Lapasar started out as a B2B platform in the corporate segment. Its clients such as telco Telekom Malaysia, national oil firm PETRONAS or energy firm Tenaga Nasional which buy items for their daily operational needs (laptops, office furniture, etc) from its platform.
In 2020 the B2B platform was extended to serve mom-and-pop stores, whereby shops order their supplies (Milo, Nescafe and etc) via its app or platform. The firm said on its website that it aims to onboard 100,000+ mom-and-pop stores and restaurants across Malaysia onto its mobile app and make their daily ordering of stocks as easy and simple as Shopee or Lazada.
Last year, Lapasar has raised $1.82 million in funding from NEXEA's angel investors, family offices and corporate investors that include shopper360 Ltd, who led the funding round. The firm has raised a total of $2.5 million in funding over 5 rounds, according to Crunchbase.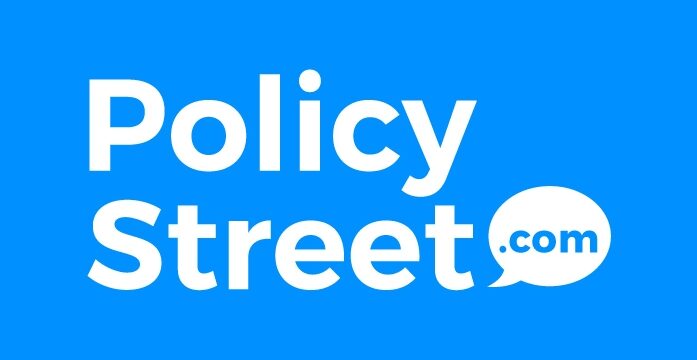 10. PolicyStreet
Sector: Fintech, InsurTech
Business: online insurance services provider
Notable investors: Altara Ventures, Auspac Investment Management, Gobi Partners, KK Fund, Spiral Ventures
PolicyStreet is the brand name of Polisea Sdn. Bhd, an approved Financial Adviser and Islamic Financial Adviser in Malaysia. PolicyStreet aims to "democratize" insurance by making it simple, easy and affordable through its digital platform.
The startup wants to re-invigorate and re-invent insurance in the Southeast Asia region, breaking down complex insurance policies and providing consumers their rights to be adequately insured with deserving financial wellness at all stages of life. Starting with one insurer, PolicyStreet now works with over 40 insurers and takaful (Islamic insurance) providers in offering unbiased advice and finding the best in-value insurance solution.
Founded in 2016, PolicyStreet has raised $6 million in Series A funding led by Altara Ventures, which is backed by businessman and investor Koh Boon Hwee, Auspac Investment Management and Gobi Partners in September last year. The startup's earlier investors include KK Fund and Spiral Ventures.
Unicorns-in-the-making: The underrated, untapped, and unknown of Malaysia's tech ecosystem