Editor's Note: Now on its third year, the ORIGIN Innovation Awards draws inspiration from the United Nations Sustainable Development Goals (SDGs) and seeks to recognize and celebrate exemplary entrepreneurs, businesses, investors, and innovation ecosystem drivers that embody the spirit of outstanding innovation and are actively promulgating sustainability in their business practices, which includes Web3 Disruptors. Nominations are now ongoing.
---
Many experts see the Metaverse as the future of the internet, where users will interact in a 3D virtual world. Most of us understand the transformational power of Web 2.0's social media platforms. Now, the Metaverse powered by Web3 technologies suggests another major shift that will completely change digital interaction.
In the Metaverse concept, users can cycle between multiple activities, or enter and exit virtual locations on the go. Even better, this can occur so fluidly that anyone can enter the Metaverse and switch between multiple virtual worlds on the fly. However, the current landscape is far from realizing this full potential. Surprisingly, the primary reason isn't due to hardware requirements. VR headsets for instance are more affordable nowadays, even though some premium headsets can be costly.
The challenge of platform interoperability
One of the toughest challenges hindering mainstream adoption of the Metaverse is the lack of uniformity and interoperability between multiple ecosystems. This challenge prevents the niche technology from serving the Metaverse community in a more seamless and user-friendly way. To put it into better perspective, take the HyperText Markup Language (HTML) protocol as an example. Before HTML started to become popular in the 1990s, there was a lack of clear global standardization in terms of how web pages were created and structured.
Thanks to the evolution of HTML, users were able to access thousands of websites that function similarly, able to display media files, images, plugins, and all sorts of content that most are familiar with today. It also allows consumers to visit the same website from any browser or device while keeping the overall user experience fairly consistent.
The same concept of uniform user experiences is a critical ingredient for the Metaverse. Industry players are competing to launch interoperable standards that allow users to connect with each other across a plethora of Metaverse platforms all powered by various Web3 networks. This means being able to utilize the same NFT assets, user-generated content, and social avatars across major networks including Ethereum, Avalanche, Polygon, and BNB Chain, to name a few.
Most importantly, gamers and content creators should be able to deploy their NFTs and related digital assets to various platforms with minimum effort—no complicated bridging or "wrapping" of NFTs. Rather, the ideal route is to just plug in and focus on the fun aspect.
The less friction, the more attractive for users
No one appreciates friction, a notion that well applies to the fast-growing Metaverse. "The industry needs an open API that facilitates seamless digital assets utility across multiple games and Metaverse ecosystems without necessarily bridging, cloning, or generating a compatible digital collectible copy," says Chris Li, Founder of PEPO Paradise. Instead of deploying endless new Metaverse ecosystems that are most of the time only exclusive to siloed users of a particular NFT community, the industry is beginning to shift its focus towards mutual interoperability. This means reducing the technical fragmentation involved with different NFT standards.
For the end user, this also means that more types of Metaverses can talk to each other, reducing technical barriers to how one may seamlessly utilize their existing NFTs from one Metaverse to another. PEPO Paradise takes these concepts to reality by uniting Web3 virtual pets, known as PEPOs, across different blockchains and metaverses. This opens up new opportunities for an interactive and interoperable Web3 future.
Interoperable metaverse platforms encourage collaboration opportunities
Can we create a strong, unified Metaverse economy that adds real value to the end-user? Well, interoperable NFTs stand a chance to achieve this. "The industry is creating NFTs that can be used in cross-platform virtual worlds to enhance the inherent value of the underlying digital assets in the larger Metaverse economy. This will redefine how people interact in virtual communities and lead to enhancing the value of their digital experiences, including the NFT assets themselves," says Li.
Cross-platform initiatives can be driven by Metaverse developers, content creators, and the community. Such dynamic relations among the Metaverse community create a rich bed for collaboration opportunities. One example involves the feature of owning playable virtual pets of KaijuKingz in PEPO Paradise's Metaverse ecosystem. This collaboration extends the value of the NFT collection by creating a whole new set of features that are possible with PEPO Paradises' interoperable Metaverse solutions. From competing in casual Mario Kart-style races to socializing at virtual music concerts, NFT owners can now do more with their KaijuKingz-branded virtual pets.
The NFT community is actively looking for ways to do more with their digital collectibles rather than only holding them as an asset. To meet these growing demands, Web3 builders are actively collaborating and supporting other fun projects to enable APIs for NFTs to smoothly interact among multiple metaverses," says Tyler, core team member of KaijuKingz.
The bottomline: The metaverse must evolve
There are countless opportunities in the Metaverse beyond gaming and socialization. The Metaverse paradigm can generate as much, if not more impact, than what Web 2.0's social media has done for billions of users worldwide. To tackle this monumental challenge, the industry will need to adopt standardized protocols and communication frameworks that make sense for the everyday Metaverse user.
---
The Human & Machine podcast is dedicated to inform and demystify the crypto, DeFi, GameFi, NFTs, and blockchain industries for the average person.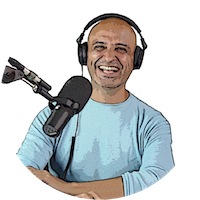 Tlahui is a man in love with words and blockchain. His storytelling and passion to communicate led him to co-host The Human & Machine, a podcast and YouTube channel. Where he rightfully plays the role of an average-minded Human trying to understand and explain in layman terms, the lingo and complexities thrown at him by The Machine, his heartless, yet brilliant co-host.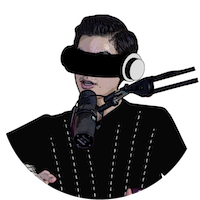 Hikaru is a blockchain lover with a weakness for cooking. His outstanding understanding and experience in blockchain technologies, plus his unhuman work ethic have earned him the nickname of The Machine. In the show, he plays the role of a hybrid all-knowing robot that goes out of his way to explain blockchain concepts to The Human while trying not to lose faith in humanity.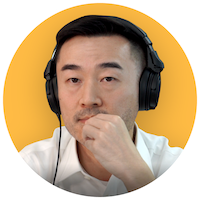 Kenny Au, aka The Brain, is a #Web3.0 #FutureofWork #DistributedOrganizations Outerspace OG. His brain functions in spacetime. Plus his innate visions and strategies in Web 3.0 have developed him the nickname of The Brain.
TechNode Global INSIDER publishes contributions relevant to entrepreneurship and innovation. You may submit your own original or published contributions subject to editorial discretion.
Here's why free-to-play can attract millions of new players into the Web3 gaming ecosystem [Podcast]