A recent study released by Zion Market Research found that the global visualization and 3D rendering software market was worth around $1.8 billion in 2021 and is estimated to grow to about $6.06 billion by 2028–a compound annual growth rate (CAGR) of approximately 22.5 percent over the forecast period.
During this time, high adoption of technology and the presence of an advanced technological infrastructure are expected to be prominent trends driving the Visualization and 3D Rendering Software market potential. In addition, the increasing demand for video games with better graphics has also led to the use of motion capture and visualizations which is propelling the Visualization and 3D Rendering Software market growth through 2028.
In a TechNode Global Q&A with Jon Li, Founder and Chief Executive Officer of VIZZIO, we learn how the metaverse is bringing together the online and real worlds, as well as the challenges and opportunities that come with it.
VIZZIO is a Singapore-based company that combines advanced 3D visualization technologies, AI, machine learning processes, and Edge-Computing scanning hardware, to bring together an advanced yet easy-to-use platform designed for highly accurate and immersive 3D capture and visualisations.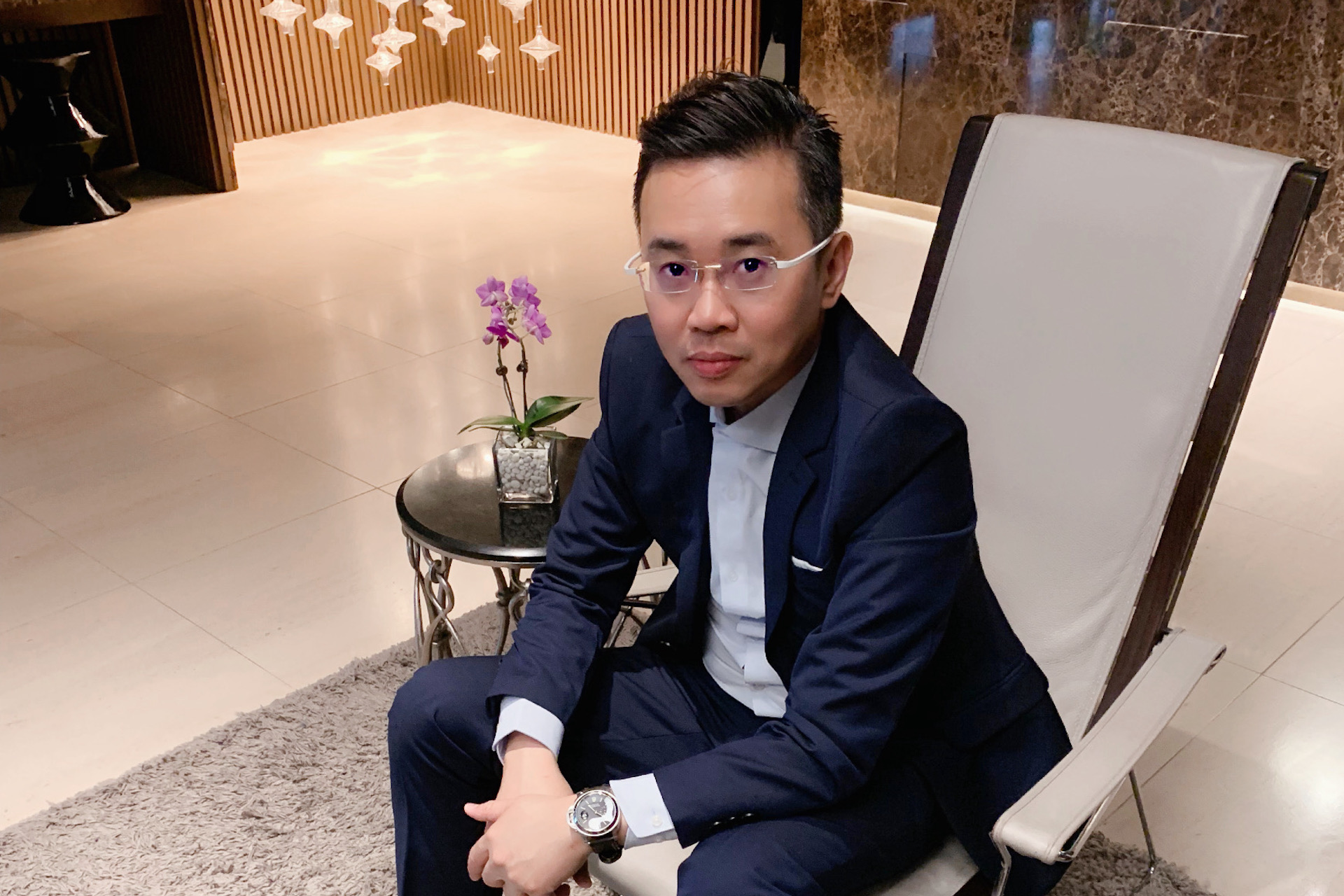 What are the trends driving innovation in the metaverse and the concept of connected-everything today?
First coined in Neal Stephenson's 1992 Sci-Fi novel "Snowcrash", we see the metaverse as the gradual convergence of the digital world with the physical world.
The Internet is already almost functioning as a 'metaverse' — it is a concept of a future iteration of the Internet, made up of persistent, shared, 3D virtual spaces linked into a perceived virtual universe. Whether you're living life vicariously through celebrity Instagram feeds, scrolling through YouTube videos, or collaborating with colleagues on Microsoft Teams, it's all virtual. You're already in the metaverse.
The metaverse will grow into an 'omniverse' with multiple cross-chain possibilities. Many brands and even the governments will move towards the metaverse — whether intuitively or on purpose — and will create a new, global economy that's on track to exceed the current one many times over. There will be no other option but for brands to join and be part of it, in order to succeed in the new virtual reality.
With that, it'll be crucial for brands to develop a strategy on how they can transfer activities into the virtual world and prepare their business for virtual reality. There is no telling how expansive this can be for a traditional brand with a host of products and infinite consumer touchpoints. What we can speak to is how design, storytelling, and real-time 3D Graphics technology can come together to create the quintessential metaverse.
No matter what the "brand" is, the intent is clear: instill brand loyalty through real-world and virtual engagements. People are eager to get closer to brands with virtual assets rather than real ones and we are already seeing brands and even the public sector creating "3D interactive and virtual digital items" of their products and cities. The Singapore government, for instance, is building a 3D copy – also known as a digital twin for designers, planners, and policymakers to explore the future of Singapore's city planning with different scenarios.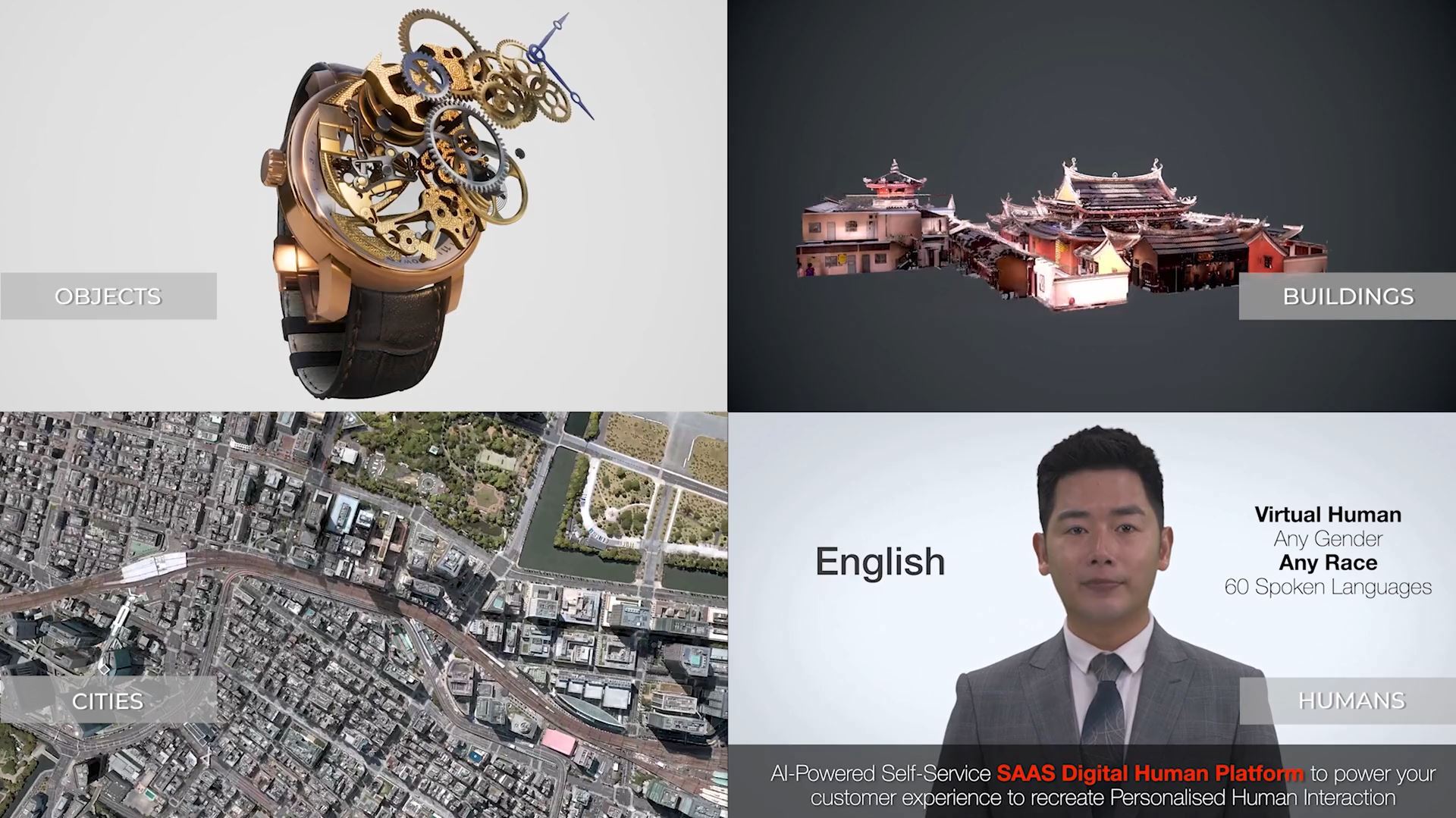 Asia is a key region to watch for developments in the metaverse with increased investment and innovations. Soon, reality wouldn't just be made out of a place where we access digital services through various platforms. Instead, there might very well be a possibility where we live and breathe in a virtual world.
What are the key challenges for companies innovating in this space?
Until recently, even the simplest 3D models could take hours of meticulous manual input and computer modeling to render, but may still end up as low definition. These methods are also prohibitively expensive. However, we are changing the game at VIZZIO by effectively removing these hurdles with our patented technologies. Our aim? To help brands create high-definition content and virtual representations of their organizations or products quickly and seamlessly with our 3D-as-a-Service offerings.
Central to building a thriving and vibrant metaverse is having a network infrastructure that is robust enough to handle an uninterrupted digital experience for increasingly discerning users Today's consumer demands a smooth virtual experience, so synchronization issues — such as the seamlessness of facial movement have to be perfect. Achieving zero lags and ensuring you have the bandwidth to do so will be a key challenge moving forward.
The ongoing privacy debate is also another key issue that companies will face when creating innovations for the metaverse. Will the avatar and data belong to the user or to the company that owns the metaverse? Data will continue to be a key asset, and users, organizations, and governments need to collectively look at how we can make the metaverse a safe place for all parties.
What role do 3D capture and virtualization play in building the metaverse?
The challenge with data deluge is how we can virtualize it for actionable insights. 3D capture and virtualization solve just that. In the case of sustainability and urban planning, technology helps us better plan cities of the future, by developing predictive models to analyze city centers, and detect environmental changes. In other words, data can be taken from theoretical to practical, and measure predictions or impacts more accurately and efficiently.
The metaverse is essentially a digital replica of the objects, space, and people we see in our everyday lives. Modeled to be the Digital Twin of our world, 3D capture and virtualization technologies will create a 'photorealistic' copy of a bag or building, and upload it to this virtual realm. Just like how we are able to tour a landmark attraction in another country or take a stroll in public spaces, the goal is to make the metaverse the exact same – except that we're present virtually.
How is VIZZIO uniquely positioned in delivering innovations in this space?
There's an apparent gap that needs to be filled before we can dive deep into the metaverse. And this is where we come in. VIZZIO saw this gap years ago and we have built the technology know-how and IP to be the de-facto digital content creator for the metaverse.  Currently,  we are able to clone objects, buildings, cities, and humans in dimensionally accurate, Hyper-Photorealistic, hi-res 3D. And we're not stopping there. We're aiming to set up the world's largest database of 3D objects and search capabilities. All users – from novices to digital experts across industries – will be able to access best-in-class 3D-as-a-Service offerings on-demand, and co-create, virtualize and interact with digital realities. This spans from objects to indoor, outdoor spaces and cities.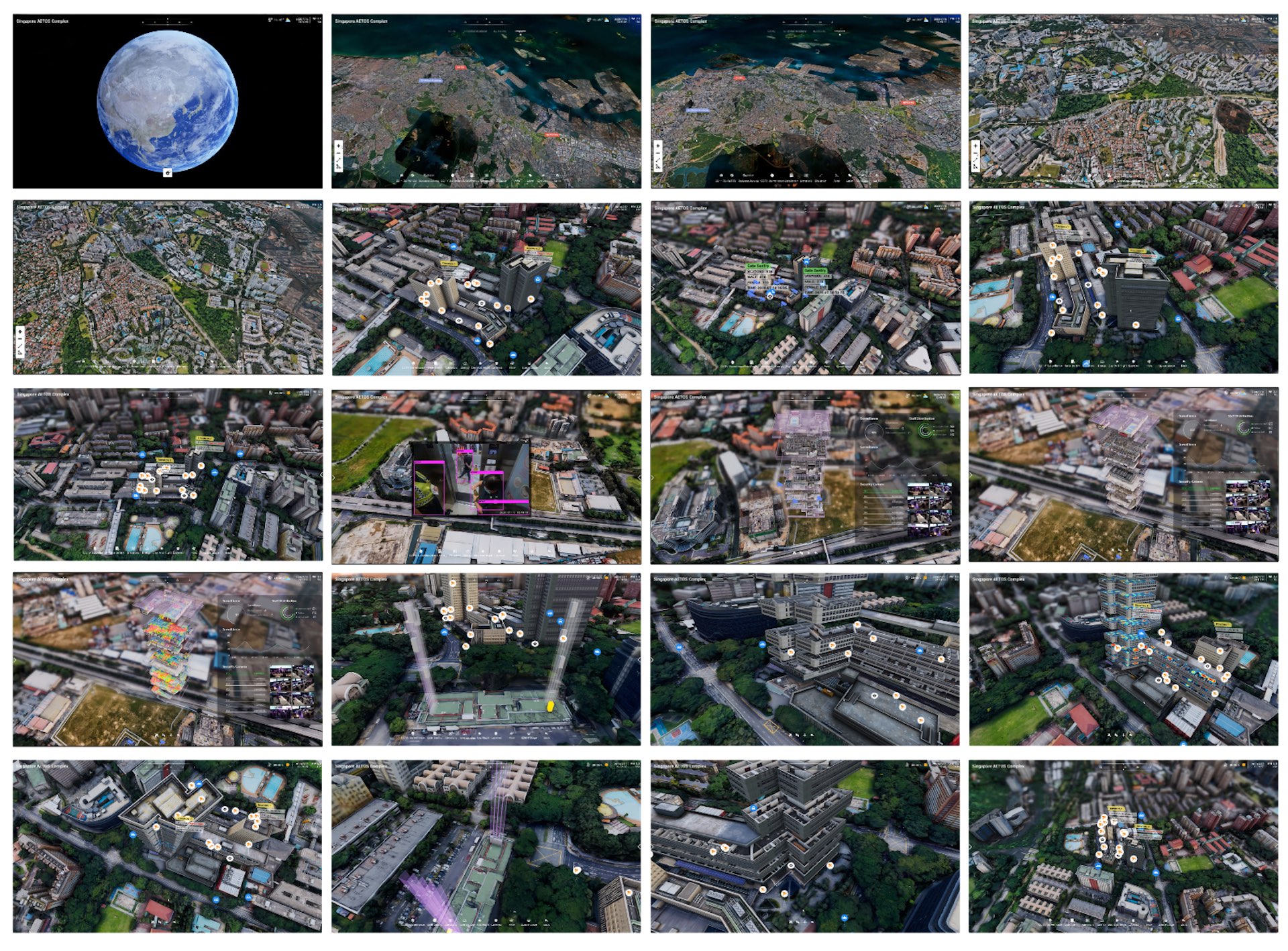 For example, we were able to capture Singapore in its entirety in a matter of two weeks. This was something that would take years to complete with traditional methods! Additionally, our platform has proven to help reduce costs by 50 percent as compared to the current industry standard while also reducing human errors and manual processes. In the coming months, we will be rolling out a 3D-as-a-Service offering powered by AI to significantly reduce the complexities, time, and cost involved.
Our 3D technologies can be applied to help solve a myriad of global challenges such as:
Smart city and urban planning: Supporting effective city and urban planning to test efficiencies and optimizations, improve management of resources and build cities of tomorrow.
Sustainability: Developing predictive models that can analyze environmental changes such as coastal modeling.
Safety & Security: Enabling better building management planning, safety, and/or adherence to regulations. This can include 'disaster response' where we support organizations in planning safety routes etc.
Preservation: Capturing physical cultural heritage sites and objects (e.g. artifacts, statues, and art) to preserve for future generations, as well as support research efforts. These captures also enable us to create blueprints and backup replicas.
Navigation: Location services and navigation with precise indoor and outdoor GPS. This can even go as far as office or event spaces, helping attendees to plan routes – so no more getting lost at trade shows, or on day one of university.
Retail: Taking the online shopping and advertising experience to the realms of 3D, enabling consumers to better visualize and interact with products.
Can you share recent updates about your company, such as partnerships, product launches, and investments?
VIZZIO was born and bred in Singapore, is backed with over S$10 million in venture capital, and has successfully completed pre-A funding. We have over 40 patents under our belt and counting and are using our funds to push the frontiers of 3D innovation. Powered by our proprietary AI platform, we strongly believe that we're well-poised to offer the most integrated ecosystem for 3D in the industry.
At present, we are working closely with several leading industry players across the private and public sectors to revolutionize our virtual worlds. This includes organizations across industries such as retail, education, architecture, city planning, and more. We won't be able to disclose much at this stage as we're in the midst of finalizing the projects, but we're excited to see what end results we can achieve and share with everyone.
Can you share case studies or data relevant to the above points about challenges and innovations?
A fundamental challenge many businesses face now is the ability to virtualize data and turn them into actionable insights. This also applies to researchers, scientists, and urban planners who are looking for ways to measure their predictions or impacts more accurately and efficiently.
One example is our work with a leading architectural practice in the region. Together, we were able to develop a city analytics tool that enables architects and city planners to virtualize data, placing building plans within existing city architectures to interact with and stress-test the plans before construction. This can cover everything from evaluating the efficiency of cooling systems all the way through to exploring the impact of wind tunnels. Ultimately, this tool helps to increase productivity, and reduce design errors, risks, and liability during deployment.
How do you see the metaverse 5, 10 years from now? How about long-term? What is your vision for these technologies, and how will it impact people and businesses?
The Internet today is essentially a digital overlay of the world, which is driven largely by 2D information, texts, voices, images, and videos. But that's about to change. We now have the technology and infrastructure to create new 3D virtual worlds, or rather a digital model, of our physical world. These virtual worlds will obey the laws of physics, or not – we will be able to jump from one world to another as we do on the web with hypertext.
This new virtual economy will be much larger and as important as the physical economy. We will buy and own 3D things like the way we buy, say, 2D songs and books today. Perhaps in the next five to 10 years, we will be able to buy, own and sell homes, furniture, cars, luxury goods, and art in this world.
The metaverse is very different from just a game engine. As the world looks to usher in a new Web 3.0 era, this is where VIZZIO hopes to play a part in delivering 3D-as-a-Service offerings on-demand. By building the largest 3D ecosystem, our vision is to bridge these gaps and enable anyone to co-create, virtualize and interact with digital realities.
Taking traditional gaming to the Metaverse, an interview with Red Door Digital's Joseph Derflinger [Q&A]