Founded in 2021, Red Door Digital aims to take the ultra-traditional gaming experience to the metaverse. The company is a global-to-local Web3-ready game studio and publisher making award-winning AAA-quality GameFi titles a reality. The team is composed of world-class game designers and developers that not only worked on, but spearheaded the launch of global hits like FIFA Online, Warcraft II, EA Origins, and many more.
Red Door Digital, the Web3-ready game studio and publisher, announced on 24 May it will be launching NFTs for its in-house developed Web3 game Reign of Terror via Fractal, the online NFT marketplace for Solana-based game assets. The NFT listing is set for June and arrives as Red Door Digital begins to ramp up for the release of its first major title, Reign of Terror. The cyberpunk MMO is slated for a summer release and is set to polish Red Door Digital's credentials as a developer of AAA-quality Web3 games. The NFT minting will begin with profile pictures (PFPs), followed by later rounds that include a land sale and an agent (player character) drop.
In this TechNode Global Q&A with Joseph Derflinger, the Founder and CEO of Red Door Digital, we learn insights about the gaming industry and how Web3 is innovating in this space. Derflinger has more than 10 years of video game industry experience with multinational game companies including Perfect World, GREE International, Tencent, and NetEase.
"This is an incredibly exciting moment as we begin to share Web3 assets of our first title with the gaming community. We knew Fractal was the ideal GameFi NFT marketplace for Reign of Terror NFTs the moment we met their team. Like us, they're passionate about moving gaming into the next era through great Web3 gameplay. That's exactly what we're doing at Red Door Digital," he shared with us.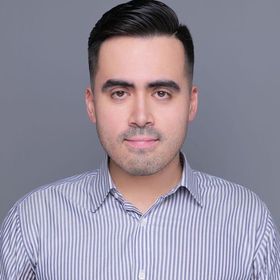 What are the challenges that RDD is addressing now?
We see there is a near-total lack of actually fun games to play in the P2E segment. Prior titles have focused mostly on creating gamified DeFi, and lack the vital aspect of entertainment. So we want to bring our passions for blockchain and AAA-quality games together. With Web3 interoperability in games we can give users more ownership of their assets and involve them in games they love more than ever. And by bringing AAA-quality gameplay to P2E, we can attract the mainstream into this segment. "Metaverse" is a buzzword right now, but this is the undeniable trend: having more immersive online interactions.
What are RDD's unique value proposition and business model?
Our team members are industry veterans who have spearheaded AAA-quality games, and some are even Emmy award winners. Our team members have created games such as FIFA Online, Warcraft II, and EA Origins. We know how to build AAA-quality games that are simply fun to play, as well as being scalable and sustainable – i.e. with local support and live ops.
A number of us, including myself [CEO Joseph], our CTO See Wan, and our creative team began to explore the world of blockchain and NFTs in recent years and became increasingly excited about the possibilities in the GameFi space, as the next evolution of gaming.
Our key revenue streams are:
IP partnerships
In-game transactions & % of NFT sales
In-game mining
What are the main drivers of drive growth for RDD?
A: We're focusing on a number of areas including bringing different genres and styles of games to Web3 via our own titles. We're also supporting developers that are exploring and moving into Web3, including by inking partnerships and by creating our proprietary Web3 GameFi infrastructure to help onboard more mainstream studios.
What are the key three challenges faced by RDD? How did RDD overcome these challenges?
One key challenge is a lack of understanding among mainstream gamers about what Web3 games have to offer. That's why we're focused on creating AAA-quality blockchain games that show the way forward, to demonstrate how greater ownership of the game leads to higher entertainment value as well as control over decision-making.
The second is closely related to the first, and that's the lack of decent GameFi examples available right now. This sets a bad precedent for the segment, so we want to change the narrative by releasing truly entertaining games that draw in traditional gamers. And third, creating a remote work environment in a post-covid world has been an operational challenge for us. Nowadays employees have high expectations when it comes to flexibility, and that's a major factor in attracting the great talent we need to produce AAA-quality game titles.
That's especially tough as creating such complex games requires seamless collaboration between teams, so we've been evolving quite quickly as a company to meet employees' expectations for flexibility while ensuring we deliver excellent games.
Why delve into the Web3, crypto, and NFTs space apart from traditional gaming?
If you look at MMOs as an example, people play them for years, they love the game and spend so much time and effort, but the players don't get ownership of anything in the game. The developers make all the decisions and reap all the rewards. Gamers don't have anything tangible to show for their time beyond memories.
With Web3, blockchain technologies provide ownership to the players, they can own their assets as NFTs, and make decisions within the community through the tokenized governance structure.
How does RDD intend to overcome certain negative perceptions of games with cryptocurrency or digital asset components?
A: There has been some backlash to NFTs, as traditional gamers didn't see or don't understand the benefits yet. We think this is mainly because the first wave of P2E games weren't really games, just DeFi products that had been gamified. Of course, veteran gamers can see right through that. So for us, we're creating games that are fun to play first, then we use blockchain as a tool as a secondary step to deepen value for the players.
When MMO/online games first emerged people were skeptical too. Then it was the same with free to play, which drew skepticism. People thought it was not sustainable. People also thought mobile games were low-grade. But look where mobile gaming is now.
Web3 is the next paradigm shift. That's the trajectory we're seeing. At the beginning of any innovation, people always complain and don't understand the benefits, but slowly with more success and better games proving the concept, there's an inevitable transition.
What are the biggest challenges/setbacks in scaling RDD's business and taking it to the next level?
Right now we're focusing on releasing our first major title Reign of Terror, which is set for release this summer. We also have a number of exciting partnerships in the pipeline for IP licensing with major international game studios, which we can share more about at a later date.
How have NFTs and web3 enhanced the RDD gaming platform? How about gaming, in general?
We often say that gamers end up knowing the game better than the developers, and they love the game more too, so why shouldn't the players be more instrumental in the decision-making process? They should have access to the value they create in-game, as that will create closer communities and better gameplay experiences.
What inspired RDD to create games such as Reign of Terror and Dinohorse Saga?
For Reign of Terror it's our own unique IP, an Asian-style cyberpunk MMO world created by our genius Creative Director Thomas Visscher. This cyberpunk world features decentralized rebels fighting against a centralized tyranny, so it reflects the crypto world's battle against the traditional powers. We're focusing on making it a really fun game to play, then using blockchain to enhance that and prove Web3's promise.
Dinohorse Saga is another proprietary IP that's a more casual game intended to widen the appeal of Web3 gaming to a broader audience. The gameplay combines racing and Pokemon-style battles. We aim to launch that at the end of the year.
In addition, we'll be working with big-name IPs too through franchising agreements. Again, we can share more details on that at a later date.
What characteristics and traits do you look out for when hiring for RDD?
First and foremost a passion for gaming, as well as a desire to learn and interest in blockchain technologies. Essentially new hires have to be willing to embrace a challenge when it comes to learning about how Web3 works with games.
What was the biggest challenge during fundraising for RDD? What were the early investors most excited about?
Right now GameFi is still quite a niche, so we find ourselves talking to gaming experts who don't know Web3 and experts who don't know much about games. At the same time, crypto funds might see us as gamers only, while gaming-focused funds might see us as a crypto company only. So we spend a lot of time educating each side about the opportunities and complexities of the other half of the equation.
Our investors are very excited about our focus on bringing AAA-quality video games to Web3, starting with our first title Reign of Terror, with a goal to build a sustainable Web3 game economy. And they trust in our combined decades of experience in this industry, in our ability to deliver fun, sustainable Web3 titles that will attract the mainstream to this new segment.
We announced US$5 million in seed funding on April 7, 2022. The lead investors in this early-stage funding include M6, Shima Capital, Maven Capital, and Cryptology Asset Group.
What does the future of gaming look like to you?
I think players will become the leading voices in the game design process. For Web2 games, everything is owned by the game companies themselves, so gamers don't get any value, and they don't participate in the decision-making, the community doesn't really get to contribute to the creation of the game in reality.
Web3 gives us tools to achieve that. Because gamers often understand the game better than the developers, studios should give them something back for contributing to the game. We should make everyone a stakeholder in the game. This is the next evolution of gaming.
What are the next steps and the future long-term vision for RDD?
Our goal is to take the ultra-traditional gaming experience to the metaverse by making award-winning AAA-quality GameFi titles a reality. To do that, we'll be developing and publishing game titles with our own IP, launching games via franchise IP partnerships, and also supporting mainstream developers exploring the GameFi segment with our own GameFi infrastructure.
Animoca Brands partners nature gaming startup Untamed Planet to develop Untamed Metaverse