Climate financing is one of the most promising ways to address climate change, with many different approaches; one example of climate financing is carbon offsets. How does it work? Ideally, the money obtained from the sale of carbon offset credits goes towards emission-reducing activities, and bolsters investments toward climate change mitigation efforts like renewable energy resources and reforestation.
Climate financing is an important tool because it gives us a financial option to deal with the climate crisis. We can cut back on climate-changing behaviors via financial leverage, a powerful tool in the free market.
Realistically, there are multiple executional issues that the international community is grappling with, one of which is the public accountability and trust of these organizations at the local, national, and international levels. We will examine and unpack this.
According to the Transparency International Report 2021 on Corruption Free Climate Finance: "Estimates of the scale of climate finance flows are highly variable, depending on what is included within their scope. This shows that climate finance flows are difficult to track; there are still different definitions used as well as different ways to use baseline years, type of finance included (grants, loans, etc.), and currencies."
Layer this onto how developed countries missed the $100B by 2020 mark; how the private sector promises of $130T will come with better accountability; and even more countries jumping on the climate bandwagon with international initiatives and pledges; it leaves one to ponder–who foots the bill, where exactly is the money going to, and who is going to be accountable for this money and its impact to the climate?
It is weird because these same promises were made by the leaders we put in office and the very institutions which govern our everyday lives. Can we hold them to the same level of public scrutiny? If we cannot, what other structures and trust frameworks can we put in place to support it?
Public-private partnerships (PPPs) are one powerful tool in public finance. While public finance is owned by public sector entities, private sector initiatives include public liability and public risk. Public-Private Partnerships bring both public and private interests together so they can share risks, ownership structures, and funding sources — many of which can be extended into the climate space.
This raises an interesting point about PPPs, is it possible to maintain trust without these players knowing who each other are? This would be especially useful given the international nature of climate financing. Enter blockchain technology.
Blockchain provides a transparent and trustworthy system that is resistant to change over time. With its immutability, it allows for trusted transactions to take place between any two parties. This can be a foreign government transacting with a local company on carbon offsets, or an individual receiving remuneration from an international NGO for a verified offset project.
Think about the importance of trust when engaging in business contracts that require public compliance across borders – whether it's payments, supply chain transactions, or public-private initiatives. A trustless trust framework that provides public accountability on the blockchain is one of the most promising implementations for climate finance.
The key question here is how can public-private partnerships be executed on the blockchain while maintaining public accountability at the local, national, and international levels?
This is not a new concept as the public sector procurement process carries public accountability at all times. The government is answerable to its citizens and companies about where and how their taxes were spent. Implementing this on a blockchain effectively brings about efficiency in managing public finances properly by investing public money into projects for the public good. It helps governments and the private sector contractors to be more accountable with public money and reduces bureaucratic and administrative burdens.
How to do this? To start, Parties to the Paris Agreement need to recognize and accelerate blockchain technology adoption within their own governments, which include test-bedding and onboarding private sector and community entities dealing with climate financing.
Once a successful use case has been established with end-to-end tracking of transactions (i.e. from the international funding to the government, paid out to private sector players/ community groups, reaching the individual/ team implementing projects), this process can be replicated across other Parties. To ensure a higher chance of success, a more technocratic and neutral state could undertake this experiment to boot, as there are advantages of being a digitalized government.
As we seek better and tighter structures to dish out climate finance, there is increasing rhetoric on both the good and bad that blockchain technology brings. It is up to us as global citizens, global communities, and companies to band together and call upon greater accountability for the survival of our planet.
#rui #r200 #climatefinancing #blockchain
---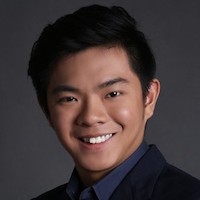 Zijian Khor is Senior Assistant Director at the Ministry of Sustainability and the Environment, Singapore.
TechNode Global INSIDER publishes contributions relevant to entrepreneurship and innovation. You may submit your own original or published contributions subject to editorial discretion.