Glife Technologies is a Singapore-based digital business-to-business (B2B) Food- and AgriTech company, connecting farmers from the region with food and beverage (F&B) businesses. Together with Novitee, an omnichannel F&B tech solutions firm, it has recently announced in its Series A funding that the two companies have partnered together to bridge the gap between restaurants, suppliers and farmers by providing a one-stop digital solution platform that caters to the needs of the end-to-end food value chain.
Since its launch in 2018, Glife Technologies has evolved from being focused on cutting out the multiple middlemen between farmers and restaurants to being a vertically integrated solutions provider within the agri-food industry. The COVID-19 pandemic has significantly disrupted the industry, bringing to light the impetrative need to adopt technology across the food value chain to improve efficiency and profitability in this space.
As a vertically integrated food service solution provider, Glife expanded its services in 2021 by providing the full stack of restaurant digital technologies for merchants in the HORECA industry. From seed-to-table supply chain distribution to driving the adoption of digital solutions for restaurants, Glife aims to connect stakeholders across the food value chain on a single platform to strengthen the ecosystem.
Established in 2015, Novitee is an F&B Food Services Technology Platform dedicated to uplifting both F&B Merchants and F&B Food Suppliers. The company's suite of solutions includes POS, QR Ordering, Payments, Purchasing, Inventory, Central Kitchen & Supply Chain Management Software.

 As an end-to-end integrated food service solution provider, Novitee leverages its industry-proven technology to help increase the profitability of merchants and suppliers and to offer actionable insights to businesses.
The partnership between the two companies will see a proliferation of technology adoption not just across the food supply chain but how the demand required by restaurants can be communicated to suppliers simply with every single order.
In this TechNode Global Q&A with Caleb Wu, Co-Founder and Deputy CEO of Glife Technologies, and Benjamin Yang, Chief Executive Officer of Novitee, we learn how the partnership foresees the use of AI and predictive analysis to determine the supply and demand of ingredients a restaurant would need with every order made from a diner.
What are the trends driving innovation and adoption in the food and agritech space in Southeast Asia? Any notable indicators or figures that point toward the opportunities within this space?
Caleb and Ben: The food and agriculture industry is really wide and contain multiple facets to it. There are trends pertaining to high precision farming, plant-based alternatives, or cultured meat. Glife Technologies is a B2B food technology company with a focus on the food supply chain side of things. The trends driving innovation and adoption that we observe include (1) Smart farm equipment (2) Changing consumer preferences for plant-based products (3) Application of AI and IoT devices across the food value chain. (4) Big data & machine learning (5) payments and financing.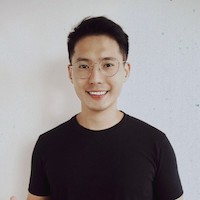 Caleb (Glife):
Controlled Environment Agriculture (CEA) & Vertical Farming
CEA & Vertical Farming utilizes IoT, AI, and Robotics for large-scale farming with the objective to farm 365 days in a controlled environment, increase yields, and reduce resource usage. In some cases, robotics are used for harvesting and Gene editing to increase yield – see AppHarvest / eFishery.
CEA is massive opportunity for SEA countries with already dedicated farming industries, increasing need for digital solutions in food supply chain.
While digital solutions are widely available to restaurant owners, the same cannot be said for their suppliers. In the SEA context, convenient access to supply chain technology is very much lacking, and in most SEA countries, the pain points in running a supply chain business are typically solved by "throwing bodies" at it as labor is cheap. This may no longer be the case with a huge run-up in wage inflation, COVID-19 safety restrictions, and immobility of labor to move from cheap to expensive markets.
Glife's focus has been on developing our in-house supply chain technology called GlifeWare. GlifeWare powered Glife's operation from farming suppliers to our F&B customers. With the increasing need for digital solutions in the supply chain space, we have plans to eventually open up GlifeWare to our peers in the food supply chain space. See Grubmarket Inc as an example in the US.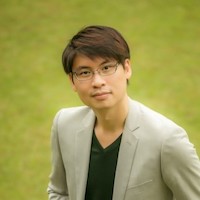 Benjamin (Novitee):
Big data & machine learning
COVID-19 has led to many F&Bs accelerating their digital solutions implementation. With this mass adoption, F&Bs now have access to data that they previously did not have access to. The next focus will be on the application of this data as F&Bs try to make sense of this.
Big data & machine learning will lead to more restaurants adopting dynamic pricing and help F&Bs be more empirical as they evaluate their marketing & promotional campaigns.
Big data will also inform more efficient supply chain and procurement strategies, as restaurants have greater insights into trends and supply chain optimization
Payments and financing
Novitee has noticed a huge upswing in demand for payments and financing. While we noticed a trend of Buy-Now-Pay-Later (BNPL) for retail, we saw a similar trend for the F&B scene where customers are now looking for BNPL alternatives for higher ticket meals.
Fuelled by the popularity of blockchain and cryptocurrencies, we have also seen more inquiries from restaurants on the adoption of cryptocurrencies as a mode of payment.
Supply chain financing
More suppliers and restaurants now see the benefit of exploring supply chain financing to help ease cash flow burdens. Suppliers typically offer anywhere from 30 to 60 days payment terms (sometimes even more). And with restaurants also facing cash flow issues, this puts a strain on the whole merchant-supplier relationship. Hence by exploring these alternative financing methods, it helps alleviate a very painful existing problem
What is the impact of the pandemic on farmers, suppliers, and businesses within the industry?
Caleb (Glife): During the COVID-19 pandemic, logistics in food value chains have been disrupted, adversely impacting the quantity of food available and its quality, freshness, safety, access to markets, and affordability. In Singapore itself, many restaurants have been forced to shut during the lock-down phases, leading to drastic and sporadic changes in the demand and supply of produce and food items. In contrast, there was a surge in consumer demand faced by supermarkets, neighborhood grocers, and grocery-related e-commerce channels.
Due to the fluctuation in demand and supply across the industry, there is an increasing need for suppliers and restaurants to accurately predict the number of food items to procure for their businesses, and thus adopt digital solutions.
The pandemic has amplified the opportunities for Glife to accelerate its growth. With extensive labor shortages exacerbated by an over-reliance on manual processes, this has severely impacted the reliability of fresh food services suppliers. The COVID-19 situation has also exposed neglect for food services suppliers both in terms of availability of digital solutions in the market where the supplier can digitize and optimize operations, and also a government safety net where government-backed financing is not readily available for them as compared to F&B merchants.
This validates and strengthens and fortitude of Glife's business model, where our proprietary technology solutions like Enterprise Resources Planning Softwares (ERP) and WMS Warehouse Management Software (WMS) reduce the dependency on labor and help increase productivity on multiple fronts. We see this as a huge product-market fit to extend and offer our digital expertise to help pandemic-proof businesses in the fresh supply space
Benjamin (Novitee):
Shortage of manpower
Running an F&B company is intensive and operational. Hence many restaurant owners opt for an easy solution to solve their operational woes, by increasing manpower. Due to the COVID-19 situation and borders being shut, that has become a problem. However, the crisis also led to a huge opportunity where restaurant owners had to be more strategic in their planning. With limited manpower, companies start to seriously consider running their business more efficiently. This was why we saw a huge uptake in terms of our self-service technologies, from QR ordering to self-service kiosks.
The old argument was that you wanted your staff to build relationships with customers and to upsell beverages and meals. But when faced with the alternative of having not enough stuff to run a dinner service, companies are starting to sit up and revisit their past assumptions. In fact, upselling could also be done with technology. With digital technologies, the restaurant owner now has even more data at hand to make better decisions such as pricing and deciding what promotions to put together.
Making better procurement decisions
I agree with Caleb. When the pandemic struck, the whole food value chain was disrupted. Restaurants (like many of us) were scampering to get their needed ingredients. The frequent policy changes from "circuit breaker" to different sitting capacity sizes also meant that suppliers couldn't accurately predict the amount of inventory to carry. To make things worse, for a lot of food establishments in Singapore, inventory stocking taking and procurement from food suppliers is a very manual and paper-based task. Hence restaurants were consistently faced with ingredient shortages.
This led to restaurants realizing the need to digitalize their procurement process. The gap that many restaurant owners have is that they relied on experience to make their purchases. This is a big gap that technology can fill. Through trending and digitalization, it is not difficult to measure the existing inventory level and make an informed decision on what needs to be ordered from your supplier. The beauty is that a lot of these tasks can be fully automated.
Rethinking the role of the kitchen
We saw a huge uptrend where many of our multichain F&B customers started adopting our central kitchen solutions. When we did our research and interviews, we realized that this was because many of these chains were relooking at how to re-engineer their kitchen processes.
Due to a lack of manpower, where possible, many of these chains wanted to do cooking and production in their central kitchen, before these semi-finished products are sent down to the outlet, where the kitchen can then finish the cooking process and apply the necessary touches.
What are some of the other key challenges faced by the industry in adopting digital strategies and streamlining the food supply?
Caleb (Glife): I personally feel that the reluctance to innovate and adopt tech is typical of any industry that has gone through a long period of success. The same can be said of the food supply chain industry. Without structural changes as in the case of COVID-19, it's still a wildly profitable business to run even without the use of technology. In fact, investing in technology will negatively impact their short-term profitability.
The lack of innovation also causes a cascading drop in talents and the younger generation joining the industry. This further exacerbates the willingness to embrace tech solutions.
But I do believe the adoption of tech and digital solutions will accelerate with the entry of start-ups such as Glife and public sector support.
Benjamin (Novitee):
Waiting for the old way of life
The mindset that some restaurant owners still have is very surprising given how much the world has changed. They seem to want to wait out the pandemic so that they can go back to their old ways of running their businesses. Even before COVID-19 hit, the writings were on the wall. Lack of manpower, rising rentals, and increased food cost. Technology could have alleviated many of these problems. However, the main hurdle to cross for many of these "veterans" in the industry, is to understand that the old ways of doing things, and the old strategies that brought you past success, might not necessarily be the way of the future.
Another key challenge to address is the viewpoint of many young workers that "being in the F&B industry is not career choice that I would consider. Long hours, hot environment, manual processes.". Hence through technology and automation, we would be able to address many of these objections that the newer workers tend to vocalize. And this to me is important. Food is important. It is part of our cultural heritage. And I don't wish to see a Singapore where we lose this food cultural heritage.
Interoperability of solutions
Yes, we have made great strides. More restaurants are going digital. However, with such a complex digital landscape, it also means that restaurants would have many different digital pieces. They might be using accounting software from one company, a loyalty system from another, and a procurement and inventory system from overseas, all of which are not integrated into their point-of-sales. Hence, if we don't address the issue of interoperability, the digital information flow would be fragmented and piecemeal, and in many ways create more hindrances than benefits to a restaurant
With the partnership between Glife Technologies and Novitee, what does it entail and what does it mean for players across the food value chain?
Caleb (Glife): The investment into Novitee is a strategic partnership, as their complementary capabilities help to strengthen Glife's offerings in the digital space and enable us to complete and extend our solutions all the way to F&B merchants. We believe that Novitee's technological solutions and expertise go hand in hand with Glife's supply chain management systems to create a more holistic offering, that will strengthen our business proposition.
Ben (Novitee):
A symbiotic relationship
I vividly remember this incident that happened at the start of the pandemic. We were working with a very large F&B chain to onboard their suppliers onto our supplier procurement system. During the onboarding process, one of the business owners came and said that for each product category they would like to onboard between 4 to 8 different suppliers for each ingredient.
This caught me by surprise because in our usual implementations, you don't normally choose more than two or three suppliers for each ingredient. Being curious I asked him why? His answer to me was "These food suppliers try to squeeze the best price out of restaurant owners. So, I want to have as many alternatives as possible so that in the event where they try to maximize their gains from me, I can easily switch suppliers."
What was interesting in this story was one of the suppliers that he mentioned, happens to also be a Novitee customer and coincidentally we happened to do dinner a few days later. During dinner, the same F&B chain's name came up. And the supplier told me this: "You know how difficult it is to work with these F&Bs, they try to squeeze our margins and they try to extend their payment terms as long as possible, and this makes our position very difficult."
The coming together of Glife and Novitee is to solve this inherent problem that the food industry faces. There is deep mistrust between food suppliers and restaurant owners. In many cases, the relationship between restaurants and their food supplier can be very adversarial. But in fact, they are different sides of the same coin.
This happens because both parties lack complete information, the restaurant thinks that the food supplier is selling them ingredients at a very expensive price, but they forget that being food suppliers the capital expenditure is heavy and they have the same problems as the F&B, which is the lack of manpower.
For the food supplier side, they think that restaurants try to squeeze the best price from suppliers and drag out payments terms as long as possible.
For Glife and Novitee, our mission is to uplift the Food Industry and help change the relationship between food suppliers and restaurants. We see food suppliers and restaurants having a symbiotic relationship. Food suppliers and restaurants are both important players in the whole food ecosystem. What we need to do is to build empathy and to build trust between these two different parties. The way to achieve this is through the sharing of data.
Through proper trending proper predictive analysis, the use of artificial intelligence and machine learning, Glife with its supply side knowledge and Novitee with our restaurant side knowledge, we will bring together expertise to help both food suppliers and restaurant owners maximize their profitability in a harmonious manner.
As we speak, both companies have embarked on research to see how consumer purchases impact restaurants and how these trends would then impact how restaurant make purchases from food suppliers. The goal of the research is to ensure that the whole supply chain is optimized so that both restaurants and food suppliers need not hold excessive inventory and reduce wastage and holding costs. We are also looking at supply chain financing and examining how We can apply the data that we have from suppliers and restaurants to ease the cashflow burdens for both entities.
What are some of the future plans we can expect from both companies?
Caleb (Glife): We will be expanding to our 3rd market in Indonesia in Q12022 via a strategic acquisition in a local farm to table startup. We are looking forward to bringing GlifeWare into Indonesia and provide the same delightful experience to our Indonesia F&B customers.
We are also expanding footprint in Malaysia from Johot Bahru to Kuala Lumpur with the establishment of another distribution centre in Kuala Lumpur to better serve F&Bs there.
We are also working hard on new products together with Novitee to further add value to our customers and suppliers.
Benjamin (Novitee): Novitee will be looking at expanding our expertise into big data research and to explore how consumer trends impact restaurant purchases which in turn impacts supply chain management.
We will also be looking to expand into Indonesia and bring our restaurant technology products to the market.
Meatless food & plastic-free packaging trends driving innovations in APAC, says Mi Terro CEO Robert Luo [ORIGIN Innovation Awards Q&A]