Addressing financial inequality in the Philippines means making certain that everyone has equitable access to financial services. To date, some 66 percent of Filipinos remain unbanked, catapulting the Philippines to fourth place among the world's most unbanked countries. However, we also have the advantage of high Internet and smartphone penetration at over 70 percent each, as well as a supportive central bank (Bangko Sentral ng Pilipinas, or BSP).
This environment is highly conducive for FinTech platforms to flourish and address the financial divide. With the right support and innovation, FinTech companies can unlock better access to digital payment solutions, democratized investments, digitized traditional financial services, and even new verticals such as e-commerce for all Filipinos, driving the Philippines' digital economy to greater heights.
Current landscape of FinTech in the Philippines
Due to our large Overseas Filipino Workers (OFW) population, which numbers in the millions, remittances have always been a driver of the need for innovative financial services. That catalyst, along with the recent emergence of supportive governmental programs and regulations such as Startup Pilipinas and the Innovative Startup Act, has propelled the Philippines to newfound FinTech prominence.
Manila was named by Startup Genome as one of the world's friendliest cities for FinTech startups in 2019. This year, UOB reported that the total funding for FinTech firms in the Philippines for the first half of 2021 reached $342 million*, more than double year-on-year. FinTech startups currently comprise around 15 percent of Manila's startups, with over 200 operating across the country, and FinTech also makes up 8 percent of Kickstart's deal flow in the last 12 months as of September 2021.
The COVID-19 pandemic has also had a hand in accelerating this fledgling growth. Remittances, cashflow, income generation and even regular shopping activities took a hard blow during the pandemic due to travel lockdowns, job cuts, depressed spending and health safety concerns. The need for remote, contactless financial services spurred a sharp rise in the adoption of FinTech services, with ATM withdrawals and check payments declining sharply as digital payments soared.
*This figure is almost entirely derived from the funding rounds of GCash and Voyager Innovations, with NextPay in third place.
Our FinTech investments
Financial equality and digitalization have long been core investment focuses of our funds at Kickstart, which is why we have supported FinTech companies from the beginning. In 2013, we made our first FinTech investment in Lenddo, which used non-traditional data such as social media and smartphone records for credit scoring, credit pricing, and identity verification — especially relevant for users in underbanked countries such as the Philippines to get access to loans.
In 2016, we were an early investor in Coins.ph, an online payments startup that uses blockchain technology for users to send, receive and spend digital cash via mobile wallets at close to real-time speeds from just about any location. Our most recent investment has been in NextPay this year, a FinTech startup that helps over 16 million micro, small and medium enterprises (MSMEs) and sole proprietors in the Philippines gain easy access to banking services such as sending invoices, collecting payments, processing payrolls and paying bills.
This was followed up with a 2017 investment in Caxe Technologies (then known as C88), the parent company of CekAja in Indonesia and eCompareMo in the Philippines. Beginning as a simple lead generation service, Caxe has since partnered with major banks and insurance providers to offer personal loans, credit cards, and insurance products directly to consumers, making it the Philippines' first and largest financial and insurance marketplace.
Entering the next stage of FinTech growth
FinTech is showing great promise in the positive impact it can deliver for other sectors — WealthTech is a particularly interesting subset, especially given that Filipinos are the most stressed in the APAC region about their financial situations, and 70 percent struggle with managing debt.
Once users have access to digital financial services, many will then look to improve wealth management and income generation, which WealthTech can streamline and simplify with robo-advisors and digital brokerages. The GCash app, for instance, already has GInvest for GCash users to invest in various funds. With the addition of a digital brokerage, GCash users could enjoy direct access to the stock market and further diversify their investment opportunities.
FinTech firms that provide MSME solutions and/or enablement, such as NextPay, will also be highly relevant. With over 99 percent of business enterprises in the Philippines classified as MSMEs, MSME survival is critical to the national economy, which — as the pandemic has shown — requires them to embrace digitalization.
There are numerous inroads yet to be made in this space, but this digital push can only be sustained over the long term with the right network and strategic assets — including enterprise organizations like the Ayala Enterprise Circle and traditional banks such as the Bank of the Philippine Islands. These are part of the Ayala Corporation, which anchors the Ayala Corporation Technology Innovation Venture (ACTIVE Fund), the Philippines' largest VC fund.
InsurTech is also a fast-growing space that is intrinsically tied to FinTech. FinTech's ability to secure and streamline transactions enables insurance premiums and claims to be made and paid online, which is especially timely given that insurance penetration in the Philippines is among the lowest in Asia — less than two percent of the population — yet insurance premiums rose 37 percent this year on the back of strong demand.
One use case for InsurTech is that insurance providers can work with larger medical companies like AC Health to create more personalized, effective health insurance products that can be distributed digitally to a much wider market. This can lead to a more integrated healthcare ecosystem and drive better population health.
Stepping into the digital financial future
There's little doubt that FinTech platforms will continue to innovate and offer more convenience for end-users. We're excited about the next phase of FinTech in the Philippines, especially in the areas of WealthTech, InsurTech, and SME solutions/enablement as we believe they have the most potential for growth.
It's a privilege to have front-row seats to this much-needed disruption and be able to take an active hand in making financial inclusion a reality. FinTech certainly continues to be a space worth watching.
---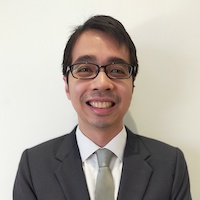 Brian Dy is Research Manager of Kickstart Ventures, a corporate venture capital firm and a wholly-owned subsidiary of Globe Telecom, the Philippines' leading mobile operator. Kickstart invests in early- to early-growth stage tech startups globally, and they serve as advisor to the Ayala Corporation Technology Innovation Venture Fund ("ACTIVE Fund") established by AC Ventures together with various Ayala group business units.
TechNode Global Insider publishes contributions relevant to entrepreneurship and innovation. You may submit your own original or published contributions subject to editorial discretion.
For Kickstart Ventures, investment strategies revolve around the digital 'new consumer' [Q&A with Minette Navarrete]