Adrian Cheng, Executive Vice-Chairman and CEO of Hong Kong-listed conglomerate New World Development Company Ltd, is the latest billionaire to invest in the metaverse. Cheng, the third-generation leader of the Hong Kong property giant, has joined and invested in The Sandbox, a decentralized gaming virtual world, and subsidiary of blockchain-focused game developer Animoca Brands.
The Sandbox offers virtual real estate, called LAND NFTs, in the open metaverse. Cheng's LAND will be one of the biggest plots in The Sandbox, and form part of the 'Mega City' virtual world, which will include his Innovation Hub. The landmark of the Innovation Hub will be the GBA Pavilion, a vibrant center propagating creativity and futuristic vision to showcase the successes of various Greater Bay Area (GBA) startups.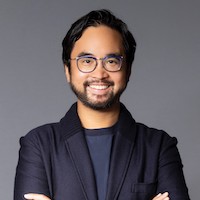 "I'm excited to enter the metaverse through The Sandbox, providing platforms for the next generation to be empowered to create, innovate and feel part of something that's paving the way for the future is critical to progress," Cheng said in a statement today.
"The digital world is constantly evolving and we need to stay at the forefront of these changes by continuously exploring and developing the metaverse," he added.
In addition to New World and his own personal investment portfolio, Cheng has funded, incubated, and supported a range of successful companies across the GBA in the 'real world' via his venture capital company C Ventures and startup accelerator, Eureka Nova.
Cheng plans to bring these companies to the metaverse in order to promote their missions, expertise, and visions for the future. The GBA Pavilion in The Sandbox will inspire and encourage next-generation entrepreneurs by showing them real-life success stories. The featured companies will offer entertainment, exclusive non-fungible tokens (NFTs), and immersive experiences.
Animoca Brands co-founder and executive chairman Yat Siu said, "Adrian is one of the most influential leaders in business, real estate, arts and culture in Hong Kong and the region, and we are thrilled that he is joining The Sandbox to bring his unique perspective and to help add and shape new transformative experiences to the open metaverse."
GBA start-ups to be featured in Adrian's Innovation Hub include Aesir, Casetify, Lalamove, DayDayCook, Prenetics, Raspect, Rice Robotics, Rooftop Republic, Undone, and V Cycle.
The NFT Boom: The popularity behind Non-Fungible Tokens [BEYOND Virtual Panel]