Genetics and diagnostic health testing firm Prenetics, which is set to be the first Hong Kong publicly-traded tech unicorn, sees big opportunities in Southeast Asia for its products as it steps up efforts to expand globally.
Sizeable population, the lack of access to innovative healthcare in the region provides vast opportunities for the company, Prenetics Co-Founder and Chief Executive Officer Danny Yeung told TechNode Global.
"Southeast Asia provides a very big opportunity for healthcare. There's a population of roughly 600 million and access to innovative healthcare hasn't really started yet [whether it's] genetic testing or rapid diagnostics," he said in an interview.
Many places in Southeast Asia where people have to travel for hours to clinics or hospitals to get healthcare services actually need these rapid diagnostics tests or home-testing products more than other places, he added.
"A lot of the technologies that exist today allow you to do telehealth, rapid diagnostics or home testing, I think these are all areas that have huge potential," Yeung said.
Founded in 2014, Prenetics specializes in genomic and diagnostic testing. The startup also made its name as the company providing Covid-19 tests to all 20 clubs in the English Premier League. Prenetics' clients for its COVID-19 testing services include the Hong Kong government, Hong Kong International Airport, Multiple UK Airports, several global corporates including Virgin Atlantic, Carnival Cruise Line, and Sky TV.
Prenetics is in the midst to be merged with Artisan Acquisition Corp, a blank cheque company founded by Adrian Cheng, the Executive Vice-Chairman and CEO of Hong Kong-listed conglomerate New World Development Company Ltd. The transaction values Prenetics at an enterprise value of $1.25 billion with a combined equity value of approximately $1.7 billion.
Total cash proceeds are expected to be up to $459 million, including a fully committed Private investment in public equity (PIPE) and forward purchase agreements of $120 million from Aspex, PAG, Lippo, Dragonstone, Xen Capital and others. Proceeds will allow Prenetics to continue its growth trajectory and will be used for strategic acquisitions, R&D, product rollout and geographic expansion into the United States, EMEA and Southeast Asia, a statement in September showed.
Prenetics, which is expected to go public on the Nasdaq in the first quarter of next year, is also actively looking for local partners in Southeast Asia.
In Indonesia, Yeung said Prenetics is in discussion with Lippo Group to bring its testing services into the country. Siloam Hospitals, part of Lippo Group, is Indonesia's largest healthcare group, operates 24 hospitals across the Indonesian archipelago, including Indonesia's single largest hospital facility and the region's centers of excellence in oncology and neurosurgery.
"In countries like Malaysia, Singapore, Thailand, and the Philippines, we will be working with local partners. We're identifying a strong local partner in each of the Southeast Asian countries for expansion. We won't do it ourselves," he said, adding that these local partners could be hospital operators, laboratories, or conglomerates.
Targeting M&A opportunities in US, Southeast Asia & Europe
Prenetics is also looking internationally for merger and acquisition (M&A) targets.
"We are looking in the US, Southeast Asia and Europe. We're actively seeking to acquire companies with technology or with existing footprints. We're discussing with a few companies in rapid diagnostics and digital health," he said but declined to disclose further details.
He said Prenetics has yet to see notable competitors in the Southeast Asia market, unlike the US market where there are companies such as Everlywell, Exact Sciences Corp, among others.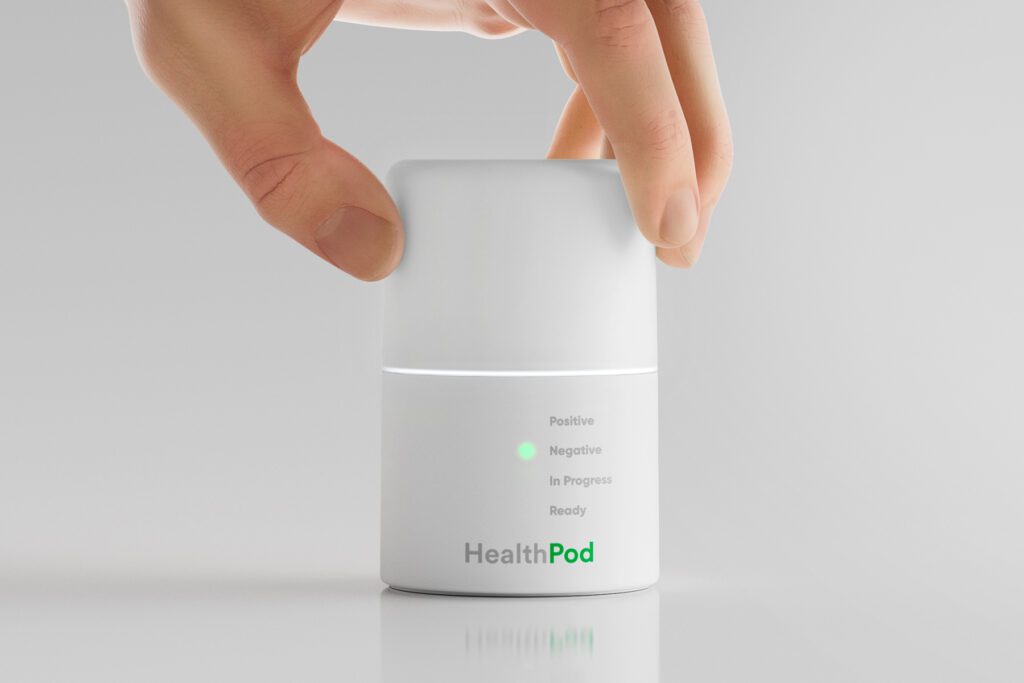 Yeung said one of its products, Circle HealthPod, a portable device for testing infectious diseases is undergoing clinical trials in the US. "By the fourth quarter (Q4) we should be able to submit to the FDA. By Q1 next year, we should be able to get approvals."
Prenetics is also launching a new product called Circle Snapshot, a so-called painless blood collection device that allows individuals to collect their blood sample at home and send the sample for testing, he added.
"It's really about rapid diagnostics, rapid diagnostics, and portability," Yeung said, adding that these products could be a gamechanger in the future.
HealthPod is a small device, powered by USB-C, that serves as a health monitoring system. Besides COVID-19, the device can be used to test different diseases, with different capsules.
"You use the same device, you just buy different capsules for different diseases such as influenza, and even STDs (Sexually transmitted diseases). You can imagine in the future going to [pharmacies like] Watsons, Mannings to buy different capsules, like an espresso machine. So that's the innovation," Yeung said.
Circle Snapshot, a painless blood collection device, will provide convenience to people who are "scared of needles", Yeung quipped. They do not need to travel to a clinic or a doctor for blood testing too.
"You'll save so much time. The whole healthcare system is much more efficient," he explained.
Asked if these products are affordable for the Southeast Asian market, where income per capita is lesser than those from Hong Kong, Yeung said the company has a global mindset when it sets prices for its products.
"Affordability is always something that we think about because ultimately we want great healthcare technology to reach the mass market, which will ultimately be very impactful," he said.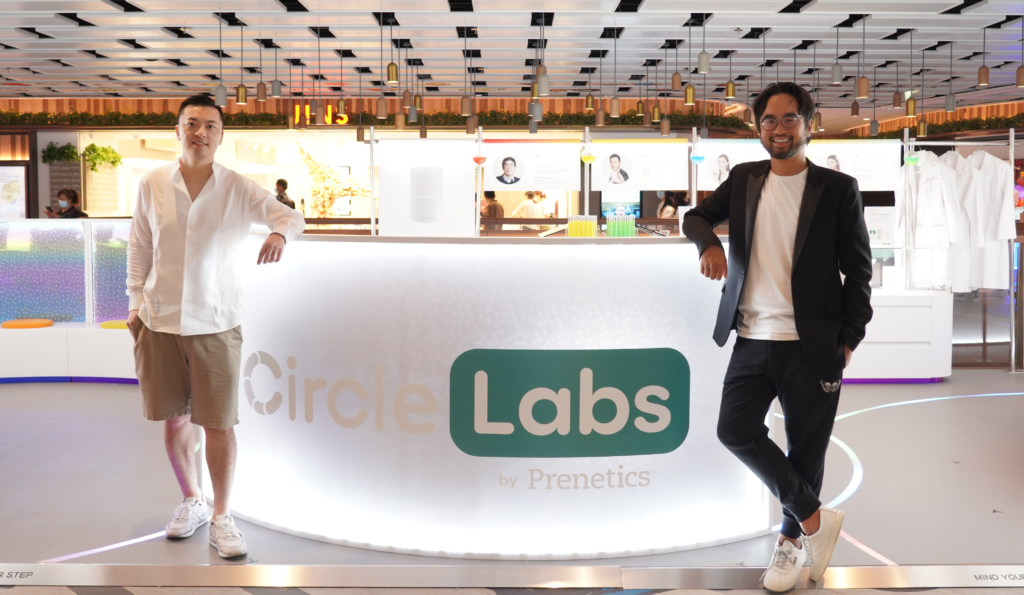 Prenetics, which counts the Alibaba Entrepreneurs Fund and Ping An Ventures as early backers, also plans to leverage Cheng's business portfolio which spans retail, hospitality, healthcare, and property.
"There's a lot of synergies because if you think about their ecosystem. In terms of customers, they actually have an ecosystem of 14 million members. We want to be able to work within that ecosystem to offer our services and tests. They've also invested in multiple healthcare companies like EC Healthcare, among others. So certainly we would look to integrate our testing services into part of that ecosystem," he said.
Prenetics has formed a strategic partnership with EC Healthcare, a Hong Kong-based non-hospital medical services provider, of which Cheng has a stake. This is to integrate all of Prenetics testing services as a service offering to EC Healthcare's patients, according to a statement.
Prenetics' other investors include Lippo Group-backed Venturra Capital, Hong Kong-based venture capital investor Beyond Ventures, Yuantai Investment Partners and former England and Manchester United football star Rio Ferdinand.
On its path to profitability, Yeung said Prenetics continues to invest further in research and development (R&D) and product development to achieve its ambition to become a 10 billion-dollar company.
"If we wanted to be profitable, we can achieve quite easily. While we may be Hong Kong's first unicorn, our goal is to be a 10 billion dollar company, a big ambition. To do that, we have the further invest in R&D, product development team and etc. We're here for the long term. Our focus is on growth and expansion," he said.
Prenetics reported significant revenue growth for the six months ended June 30, 2021, driven by continued demand globally for its genomic and diagnostic testing services, including increased demand for COVID-19 testing as travel gradually resumes across the world.
Revenue reached an all-time high of $136.5 million, an increase of 1,039 percent from $12 million in the same period in 2020. This uplift was driven by increased demand for laboratory testing, including travel-related COVID-19 testing.
Adjusted EBITDA was $31.5 million, increased by $34.6 million year-over-year, due to increased operating efficiencies and scalability of the business.
Based on its robust performance in the first half of 2021, Prenetics said it expects its revenue for 2021 to be ahead of its previous forecast of $205 million stated in the Investor Presentation of Artisan and Prenetics dated Sept 15, 2021.
"While the company is encouraged by the growth trajectory it has achieved, it maintains its projected annual revenues of more than $600 million in 2025," the company said in a statement last month.
Insilico Medicine closes $255M Series C led by Warburg Pincus to further develop AI and drug discovery