Trust a health pandemic to push populations toward seeking health-oriented technology solutions to their fitness needs. The Asia Pacific region has been cited as the world's top fitness tech markets, and this is driven by the demand for wearables and fitness trackers. Meanwhile, on-demand solutions such as streaming, also make up a big chunk of this market.
According to Swapnil Garg, Director of Global Operations at HealthifyMe, there is no one size fits all approach, with fragmentation being prevalent in the different markets in the region when it comes to delivering fitness solutions. This requires a personalized and curated strategy, with artificial intelligence (AI) playing a part in optimizing solutions fit for each market and even each user.
HealthifyMe is one of Asia's largest and fastest-growing healthcare apps with over 20 million downloads worldwide. The company was founded in Bangalore, India in 2012, and is now headquartered in Singapore.
HealthifyMe serves as a one-stop digital health and fitness platform that provides personalized solutions to help users achieve their fitness and nutrition goals. It offers localized health content, calorie tracking, meal plans, fitness workouts, and health advice powered by a team of online nutritionists, trainers, and its artificial intelligence coach "Ria".
The company launched in Singapore and Malaysia in late 2018 and now has a user base of 1.3 million customers based in the region. It recently raised $75 million in Series C round led by LeapFrog and Khosla Ventures and plans to use the funds to continue its expansion in Southeast Asia and India, make inroads into North America, as well as to acquire relevant companies in the digital health and fitness space. Please see attached a media release on their latest funding round.
In this TechNode Global Q&A, we learn how HealthTech is a relatively nascent space amid the rapid rise of providers that cater to every fitness need.
What are the trends driving innovation in fitness in Southeast Asia? How are tech investments accelerating such innovations?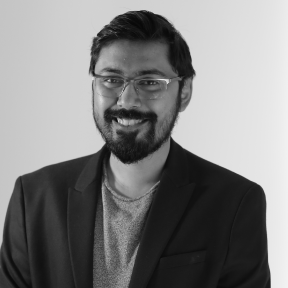 According to a report by the Global Wellness Institute, Asia Pacific is the world's number one fitness tech market valued at $10.8 billion. Much of the growth is driven by tech-savvy consumers' interest in the latest wearables and fitness trackers, which make up 69 percent (or $7.4 billion) of the total Asian fitness tech market. Streaming and on-demand fitness is the second-largest Asian market valued at $1.9 billion.
In Southeast Asia, similarly, there has been rising interest in the personal health and fitness space, particularly among millennials and working professionals. Buoyed by rising income levels, the proliferation of mobile devices, and pro-fitness government policies, Southeast Asian consumers are spending more on fitness services, including gym memberships, apps, and wearable tech that help people stay in shape.
Consumers are also becoming increasingly health-conscious. The pandemic has changed people's attitudes towards health as they continue to care more for their health, manage their chronic conditions, and find ways to be in shape from the comfort of their homes. An increasingly tech-savvy population also means that people are turning to technology solutions as an alternative to gyms.
To cater to consumer demand, many companies have sprung up in the region to offer new and innovative products in the health and fitness space. In turn, investor sentiment in health tech has reached an all-time high. Deal value has grown four times since 2017 in the region, despite having a smaller number of deals than the years before.
While the outlook for the industry is positive, HealthTech remains a relatively nascent space especially in contrast to the west. In an increasingly competitive marketplace, companies will need to integrate devices and services and deliver cutting-edge products to ensure an expanding subscriber base and recurring revenue.
What is the impact of the pandemic on how individuals view our health and lifestyles? Why is it important to address these through digital means?
The pandemic has led to a newfound appreciation of the importance of health and wellness, which are often the two most undervalued aspects of one's life.
Working out online and using healthcare apps is a phenomenon that has been present even before the pandemic. However, due to COVID-19, the progress of users relying on digital health platforms has been accelerated. The ongoing pandemic has normalized the use of digital solutions in health and fitness, transforming industry norms as more people recognize the value of such technology platforms.
Looking beyond the pandemic, we foresee an upward trend of more people using digital platforms with more digital monitoring solutions available. This does not only include fitness apps like HealthifyMe but digital healthcare solutions as a whole. Devices, apps, and information online provided by certified experts can help consumers be more engaged and empowered to manage their own health.
From our experience, our business has remained resilient throughout the pandemic, and we have seen an increase in our user base and engagement on our platform. Some common queries on our app are: 'How to lose weight? What can I eat to ensure better immunity? How can I exercise at home better?' Since there is a direct correlation between Covid mortality rates and obesity, our users' topmost concern is how to lose weight as fast as possible.
What are the three key challenges in the area of personal fitness, particularly pertaining to digital solutions?
Most digital solutions in the market only focus on one aspect of health, be it a fitness tracker, telemedicine, or diet tips. We believe there is demand for an all-inclusive app like HealthifyMe to meet the needs of health-conscious consumers in Singapore, Malaysia, and other countries in Southeast Asia. In Singapore, the fitness app market is largely dominated by fitness trackers that use artificial intelligence, while in Malaysia, healthcare apps that offer diet tips and personalized workout plans are popular. However, there seem to be few apps with holistic all-inclusive offerings in both markets.
Another challenge specific to Southeast Asia is market fragmentation. Southeast Asia is a very diverse region, with different levels of health literacy and different consumer habits in various markets. Localization is important for a platform to be successful in a particular market. At HealthifyMe, working with local dieticians and nutritionists is important to us, as they understand the local language and habits of the population in the market.
Last but not least, digital solutions in the area of personal fitness may face challenges when it comes to successfully replicating the community aspect of exercising. Livestreams and other digital fitness products may not be able to fully simulate the collaborative feel of working out at the gym with your friends or a trainer. However, solutions that are able to offer an interactive experience for users may have a competitive edge in an increasingly crowded space. With many products in the market offering convenience at low costs for consumers, social functionality can serve as a meaningful differentiator for discerning consumers.
How is HealthifyMe providing unique solutions to addressing such challenges?
We see HealthifyMe as the only artificial intelligence-based health, nutrition, and fitness digital platform in the region. We are proud developers of the world's first artificial intelligence conversationalist nutritionist called 'Ria', which was developed over time based on key learnings obtained from HealthifyMe's 150 million tracked meals and 10 million message exchanges between human coaches and clients.
HealthifyMe aims to be one-stop digital health and fitness platform which offers localized health content, local food calorie tracking, personalized meal and exercise workout plans and health advice powered by a team of online nutritionists, personal trainers, and AI coach. At HealthifyMe, we adopt a holistic approach to health and wellness, and we believe that nutrition is as important as exercise in leading a healthy lifestyle
It is important for us to develop a highly personalized and curated user experience for each market we expand into. For instance, in Singapore and Malaysia, we have developed a database of more than 10,000 local foods and their calorie values, including dishes like laksa, dim sum, claypot rice and ice kacang. We also have a team of local dietitians and fitness coaches who are able to deliver outstanding services on the back of strong technology built to support local needs.
Technology is at the heart of our business and we are constantly innovating to launch new features for users. Our main strategy to remain relevant in the industry is by driving continuous innovation to establish ourselves as a market leader in consumer health. We have launched home workouts through our HealthifyMe Studio platform and started doctor subscriptions as part of our service. We are also planning to launch mental wellness initiatives, and partner insurers and testing labs to increase our offerings to users.
What are the cultural differences in approaching personal health and fitness in the Southeast Asian context? Does HealthifyMe address these as well?
Southeast Asia is a diverse market and it is important that we develop customized offerings such as a food library, local coaches, and technology support for users in each market we operate in.
We have local coaches which are highly qualified and experienced in each market. They can speak multiple languages and understand the ethnic diversity of Singapore, Malaysia, and Indonesia.
A large part of our consumer base in Malaysia and Singapore is between 25 to 45 years old. Over 68 percent of the users are in the overweight BMI category, and a key health concern for consumers in this region is the prevalence of diabetes at an early stage in their life. Obesity is the leading cause of this lifestyle disease. Hence, we find that weight loss and disease prevention health plans are popular amongst consumers.
There are distinct differences in consumer behavior in the markets we operate in. For example, we noticed that artificial intelligence-powered health plans are popular amongst Singapore-based users who prefer to plan their meals and workouts at their own pace. Through interactions with our coaches, we observe that most Singaporeans have a good understanding of their health and nutritional needs, relative to consumers in other markets.
In Malaysia, plans involving a human element and physical coaches are more popular. Malaysian-based users seem to prefer human interaction and more guidance in their fitness plans.
Understanding what our consumers want in each market allows us to personalize our offerings to fit their needs.
Are there any data or case studies that you would like to share?
HealthifyMe's business has remained resilient throughout the pandemic, with our user base and revenue doubling from that of the past year.
We crossed 25 million app downloads recently and are on track to hit $50 million annual recurring revenue within the next six months, positioning us to potentially become the largest health and fitness app outside the US and China.
HealthifyMe users have lost 20 million pounds of weight, tracked over one billion foods, and burnt over 66 billion calories working out on the platform.
While our user base has largely been in India, we have been expanding internationally and now nearly 25 percent of its revenues come from outside India.
HealthifyMe launched in Singapore and Malaysia in late 2018 and now has a user base of 1.3 million customers based in the region.
We have a database of 10,000 local foods that are commonly consumed in both countries.
Over the last few months, HealthifyMe has seen strong business growth and user engagement, with much of our growth driven by artificial intelligence health plans.
Our company has performed well especially during COVID-19 as gyms and sports facilities closed and many people were looking for ways to exercise while at home. HealthifyMe crossed $25 million annualized revenue run rate in January 2021, 25 percent higher than the projections we made in the last quarter, of which $1 million comes from Southeast Asia.
We are looking to achieve a $400 million revenue run rate by March 2025.
We have 40+ dieticians and personal trainers who are on the platform.
We have been profitable since May 2020 at the operational level as COVID-19 lockdowns in India and Southeast Asia led to a 30 percent surge in user traffic and a 40 percent surge in revenue in April. User engagement grew from five sessions per week to 7.5 sessions, while the number of foods that people tracked on the HealthifyMe app increased from 40-50 times per month pre-COVID to over 70 times a month.
From our experience, ~80 percent of our premium users (users who are in personalized coaching programs of HealthifyMe) who had BMI between 25-30 have seen a decrease in their weight in roughly 119 days.
Users who made use of the local food calorie counting feature saw an increase of 4.5 percent in their protein intake. Users who joined the diet coaching program of HealthifyMe increased their protein intake from an average of 10.5 percent to 15 percent, whereas their fat percentage decreased from 40 percent to 31.3 percent within four months.
Telehealth and online pharmacies are leading the growth in the healthcare industry, says Doctor Anywhere's Lim Wai Mun [Q&A]
Image Copyright: fizkes