HealthTech and MedTech are among the breakthrough industries post-COVID, which brought about innovations in healthcare modalities and deliveries. TechNode Global got the chance to interview Suresha Venkataraya, Chief Executive Officer of AWAK Technologies, which is developing a breakthrough technology that involves a portable and wearable dialysis device.
"With AWAK's wearable technology, dialysis patients will be able to regain the freedom they once lost due to the rigid schedule of dialysis," Venkataraya says–contrasting with how patients with chronic kidney disease often have to spend up to a whole day several times a week in dialysis.
With AWAK's breakthrough technology, not only will the device enhance the quality of life for patients, but the company will also utilize data and analytics to further improve the delivery of services by healthcare providers.
Below is the edited TechNode Global Q&A with Suresha Venkataraya, Chief Executive Officer of AWAK Technologies.
Tell us about AWAK's breakthrough device. What are the three key challenges for both patients and healthcare providers that it addresses?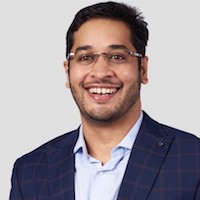 AWAK–funded by a leading VC in Asia (Vickers Venture Partners), a leading global MedTech MNC, Temasek-backed Advanced Medtech, amongst a few others–is a MedTech start-up pioneering the launch of the first of its kind ultra-portable/wearable dialysis machine after 50+ years of minimal progression in the kidney dialysis landscape. Partnering with Singapore General Hospital under the able supervision of Dr. Marjorie Foo, AWAK has undergone rigorous and conscientious clinical testing to ensure top-notch performance of the device. In January 2019, AWAK was also granted the "Breakthrough Device" designation by the FDA, a  testament to the novelty of the device.
The need to travel to and from dialysis centers can be especially taxing and troublesome for patients with mobility issues and the elderly. With AWAK, it allows them to receive dialysis from the comfort of their homes, and in turn, will also lighten the load on their caregivers who usually need to assist and accompany the patients to the clinic.
AWAK requires significantly lesser amounts of liquids as compared to traditional home dialysis devices. This means, a decrease in the amount of dialysis fluids required to be stored at home. For patients on home-dialysis, they are required to store large amounts of liquid in their homes which can take up a lot of space, something like a whole room. With AWAK, they will only need to store a fraction of liquid traditional dialysis requires which frees up a lot of space. Especially if the patient lives in a small apartment, this can make a huge difference.
The need for home care is imperative to manage the challenging covid circumstances and this is especially true for Chronic Kidney Disease (CKD) patients who are highly vulnerable and have an increased risk of contracting COVID. Thus, commuting to dialysis centers is not optimal for them. Portable dialysis devices like AWAK PD can greatly help manage CKD patients at home, thereby reducing the burden of care providers and the risk posed to the patients themselves.
Additionally, peritoneal dialysis (PD) home therapy is 20 percent cheaper than in-center therapy. As there are millions of people who are currently going through in-center dialysis, the cost of care as a whole is enormous. AWAK PD device is likely to help a  large pool of patients opt for home therapies, thereby alleviating the cost burden.
How does AWAK's product improve one's quality of life?
With AWAK's wearable technology, dialysis patients will be able to regain the freedom they once lost due to the rigid schedule of dialysis. With AWAK's product, dialysis patients will be able to dialyze on-the-go, thus eliminating the need for dedicating specific time and resources for dialysis and hence, reducing the burden of therapy. This will also lessen the load on caregivers with the increase in freedom of the patient's dialysis schedule on top of not requiring to visit the dialysis centers daily.
What makes AWAK's technology different from other solutions in the market today?
Traditional dialysis therapy requires patients to be connected to a bulky machine that receives and circulates large amounts of dialysis fluid continuously for the entire duration of the treatment, thus rendering the patients immobile for many hours at a stretch. Other existing challenges include fluid logistics and health economics.
We developed a Peritoneal Dialysis  (PD) device with a focus to eliminate many of these issues and provide a convenient therapy that enhances patients' quality of life to a greater extent when compared to the currently available technologies. With the AWAK PD system, patients can get the treatment on the go and hence are not confined to a place for 10+ hours or so.
The fluid logistics around our core technology is less complex than traditional dialysis solutions. Using fluid regeneration technology and miniaturized electromechanical design, our device enables the therapy to be done with about 85 percent lesser fluid compared to traditional dialysis solutions.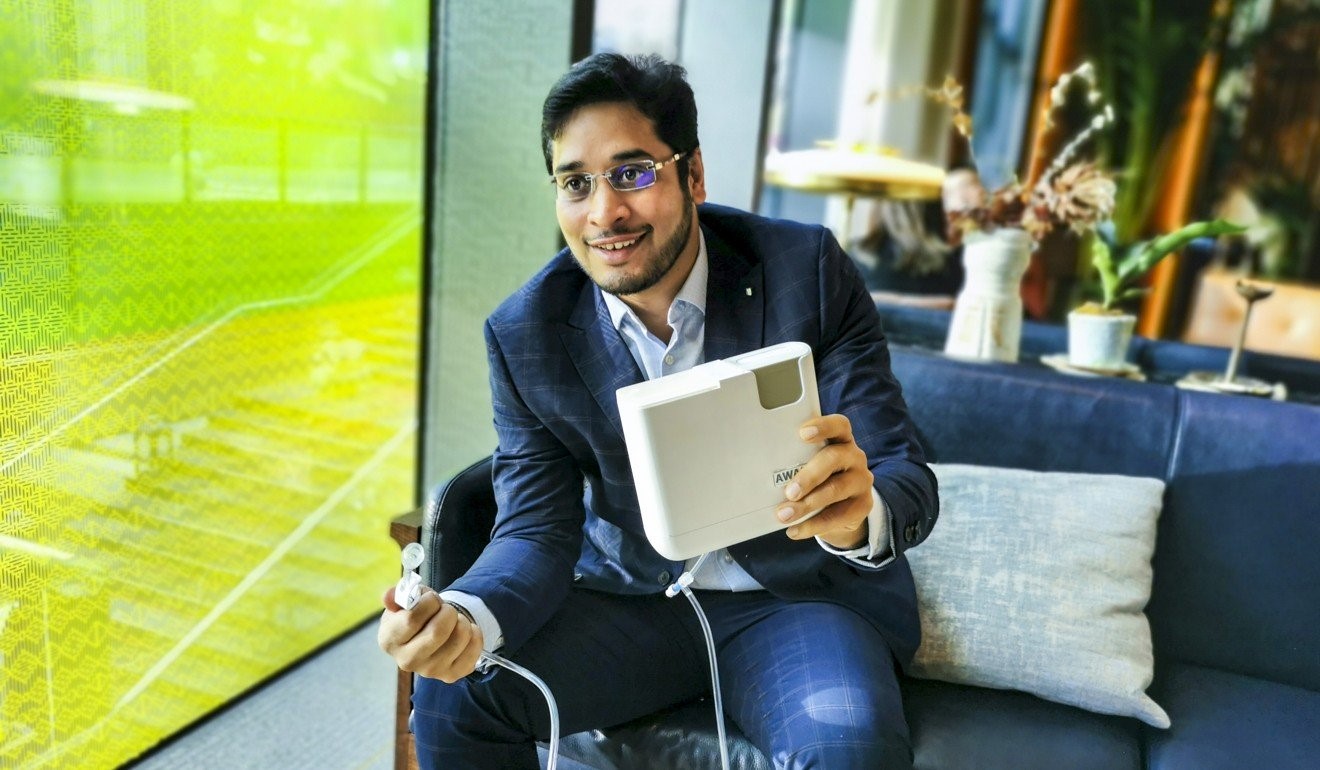 What are the key trends in the healthcare industry that are driving innovation? How will these trends benefit end-users as well as healthcare professionals and providers alike?
Solving fundamental problems of patients using the power of data is a trend in the healthcare space, like any other tech industry. Application of advanced material engineering and using automated processes/robots to solve some of the rudimentary or highly sensitive clinical tasks  (e.g. surgery) are gaining momentum.
With the newfound interest in telehealth monitoring and the latest innovations in wearable space, many chronic diseases will be effectively managed at home better than ever before.  As each patient is unique in some way, we can't treat all patients with the same therapy or care protocols.
Future belongs to those who take care of patient's entire need and provide personalized therapy in a way that helps to keep their quality of life intact. In addition, the home-based therapy or care model is gaining momentum, and in the next 5 to 10 years, we believe it will reach different heights.
We believe the kidney disease space is not that different from these trends. In addition to the new technologies that aim to ease the burden of current dialysis methods, there is a much-needed and growing shift towards using data to improve clinical outcomes and enhance patients' quality of life.
Kidney disease is a chronic condition, and it is possible to manage the progression of the disease through effective lifestyle management. Health data tracking and analytics can help trigger early detection of the disease and enable personalized treatment plans for patients. This eventually helps healthcare professionals efficiently monitor and care
for their patients, allowing them to intervene at the right time to prevent adversities and better optimize their hospital resources.
Can you share more about your entrepreneurship journey? What led AWAK to develop a breakthrough tech device?
Compared to other healthcare industries, the dialysis industry has been stagnant over the last few decades when it comes to innovation. If you look at a dialysis machine 50 years ago and if you look at the devices now, you won't see a huge change except probably upgrades to the latest electronics, some reduction in size, and improvement in device usability.
The current treatment modalities are disruptive to the patient's daily routine and impose a heavy financial burden on patients, payers, and caregivers. Unfortunately, thousands of people choose death over dialysis; otherwise, patients live to dialyze, and do not end up living a fulfilling life. So, in particular, we wanted to change the current state of kidney care and disrupt dialysis care and kidney care as a whole.
With that holistic thought, AWAK was born more than a decade ago and has since achieved several milestones both on pre-clinical and clinical fronts. The significant among them was completing the First-in-Human study on a positive note. We still have some ways to go, but we are excited and looking forward to helping millions of patients who have been painstakingly waiting for innovative products for decades.
Apart from the technology of being a portable peritoneal dialysis machine itself, does AWAK's technology leverage other data that could provide better insights into patient health as well?
Once a patient goes through dialysis, they must live with it for years—so, it is very important to track the patient's health remotely and help them to lead a healthy life by keeping a close eye on their chronic condition.
To facilitate remote patient monitoring along with advanced healthcare analytics is essential. AWAK is developing an Integrated Digital Health Platform which takes care of patients' needs holistically and aids to reduce potential health risks. Apart from the dialysis device data that gives details about the therapy prescription and dialysis effectiveness, it is equally crucial to tie in patient health data specifically their vital sign( )weight, blood pressure, heart rate), symptoms, and medication records.
Diet is another key factor that influences the health of patients with kidney disease and AWAK aims to integrate all this data to be able to better understand patients' condition and responsiveness to care so that the treatments & health plans can be tailored to achieve the best outcomes.
Can you tell us about your fundraising so far?
In our previous round, we raised $40 million of new funds in an oversubscribed financing round to accelerate our product development plans. The investment round was co-led by new investors Vickers Venture Partners, a leading venture capital firm focused on life sciences and deep tech, and a leading global medical products company.
Other new and existing investors subscribed shares, including Advanced MedTech and Enterprise Singapore's investment arm SEEDS Capital. In December 2019, the proceeds raised brought a total sum of more than  $65 million since inception.
What markets are you currently covering or planning to cover? Are there regulatory and compliance concerns that you need to overcome, given the nature of your product and tech?
Since AWAK's Peritoneal Dialysis Device is a medical device, getting approval from regulatory agencies such as the FDA is crucial for launching this product into the market. Given the innovative nature of our ultraportable/wearable PD device, FDA has taken our product under Breakthrough Device Category.
Under this program, we are engaging the FDA well in advance to chart our regulatory pathway for the US market, thereby reducing some risks to overall commercial plans. In parallel, we continue to work with other applicable agencies such as Singapore's HSA, and EU agencies.