Open Labs, Indonesia home-grown brand aggregator, has launched a $100 million fund to invest in e-commerce sellers in Indonesia.
The fund will invest in high-potential businesses and help them grow online, scale operations, and become great consumer brands, Open Labs said in a statement.
Touted as the biggest fund among brand aggregators in Southeast Asia, the fund will focus specifically on investing in and providing operational support for e-commerce sellers, initially in Indonesia.
Indonesia has seen rapid growth in the number of businesses migrating to e-commerce platforms, particularly as consumers embrace online purchasing during the current pandemic.
According to the Ministry of Trade Indonesia, currently has over 64 million micro, small and medium enterprises (MSME) which collectively account for about 61 percent of the country's gross domestic product. Of these MSMEs, 14 million have already migrated to e-commerce platforms, with as many as 30 million MSMEs expected to make the digital transformation in the future.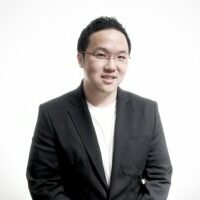 "The Internet has been disruptive for our economy; it has given MSMEs unprecedented access to customers across Indonesia and that has spurred rapid growth. That has given rise to businesses that have the potential to become nationally known brands, and with that requires operations that can scale. This is not as easy. That is why we are targeting to partner with younger companies still attempting to scale their operations. We are in an unrivaled position to do this because we have a clear focus on who we want to partner with, the size of our fund, the speed of our decisions to invest, and our deep operational expertise in the online merchant business," said Jeffrey Yuwono, Chief Executive Officer of Open Labs.
"When e-commerce businesses start out, the operations are usually simple. However, as they grow larger in volume and scope, so does the complexity of operating the business. In addition to the need for higher levels of working capital, online sellers also face challenges that include having a scalable source of product supply, the right product range, the right pricing, a working brand strategy, how to do performance marketing in a programmatic way, how to do customer service efficiently, and how to manage complicated supply chains with very specific warehousing, logistics and distribution requirements. Many online sellers –especially those with a sole founder–do not have the resources and bandwidth to overcome these barriers," he added.
"This is where we see two distinct roles for Open Labs. First, with the size of our fund we can certainly fulfil the financing requirements. Second, and perhaps more important, we have the right expertise to fill in the operational gaps and complete the skills set needed by our portfolio partners to transform themselves from good businesses into great businesses," he further said.
Online sellers who need funds normally have few options, even from banks. Meanwhile, their business models do not fit the criteria of venture capital and private equity firms as the former is focused on tech start-ups with a disruptive model for exponential growth, and the latter targets established and mature companies. Open Labs funding model addresses this barrier to raising capital.
Open Labs has built a world-class team of experts in the various operational and regulatory aspects of the online selling business. These experts represent the best talent drawn from leading companies involved in branding and marketing, customer service, supply chain, logistics, financing, and regulatory compliance in areas such as tax and law. This team will be expanded to include 150 experts in the future.
In identifying potential businesses to invest in, Open Labs evaluates each prospect in terms of size, growth, profitability, and category leadership, as well as the commitment of the founder or founders of the business.
Unlike other band aggregators which require outright 100 percent acquisitions, Open Labs acquisitions start at 51 percent, reflecting its preference for founders to stay on so that the business can continue to flourish with their vision, passion, and commitment.
AC Ventures insights: Emerging e-commerce opportunities in Indonesia