The growth of e-commerce, digital transformation, and value-added services have made digital payments among the fastest-growing sectors to date. In a policy brief cited by the Asian Development Bank states that "this trend is pushing countries in the region to upgrade their payment systems infrastructures and update their supervision and regulatory frameworks."
Transaction value in Southeast Asia jumped from $98 billion in 2020 to $131 billion this year, and this is forecast to reach $230 billion by 2025.
In an interview with Aung Kyaw Moe, Founder and Chief Executive Officer of 2C2P, we learn how a fragmented payments landscape in the region has been a challenge and how the company is enabling businesses and enterprises to address this through aggregation.
2C2P is a full-suite payments platform enabling enterprises to securely accept and make payments through one point of integration. Its network extends across online, mobile, and offline channels including over 400,000 alternative payment locations, providing a way for enterprises to reach their customers or recipients anywhere. 2C2P also provides value-added services such as issuing, 3D Secure, bill payments, and digital goods to meet every business need. Headquartered in Singapore, the company operates globally, servicing tech giants, online marketplaces, retailers, and other global enterprises.
A leading industry expert and Fintech thought leader, Aung was recognized as one of  Asia's Top 25 Entrepreneurs by Business Week in 2009. Under his leadership, 2C2P has grown into a global company with expertise in emerging markets. Aung holds an Executive MBA from Sasin School of Management of Chulalongkorn University and ACE from MIT Sloan School of Management.   Aung is also a graduate of the Owner/President Management program at Harvard Business School.
Aung expects the digital payments industry to eventually shift beyond simply accepting payments but also providing value-added services. "A key differentiating factor that will affect consumers and the customer experience will be the ability to offer value-added and flexible services, and personalized experiences such as multi-currency converters, multi-location settlement, chargeback management, and reward or loyalty program capabilities," he said.
Below is the TechNode Global Q&A with Aung Kyaw Moe, Founder and CEO of 2C2P.
What are the emerging trends in the digital payments industry that are driving innovation? Are there such trends particular to Southeast Asia?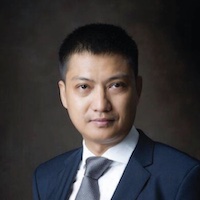 There are several key trends shaping the payments landscape, especially in emerging markets like Southeast Asia. The first of which is the rise of digital wallets and QR code-based domestic payment networks. This has also led to the implementation of bilateral cross-border real-time payments to encourage connectivity in the region. For example, Southeast Asia's first cross-border real-time remittance service between Singapore and Thailand.
Secondly, another key trend is the emergence of super apps that are continually evolving to meet the full array of consumers' digital needs and are also increasingly connected to funding sources such as bank accounts or credit cards. The easy access to digital financial services through a mobile application has, in turn, led to the introduction of innovative alternative payment methods such as 'Buy Now, Pay Later', which has surged in popularity in the past year.
Here at 2C2P, we help global businesses reach their target customer, regardless of their choice of payment option, by navigating the complex and fragmented payments landscape in Southeast Asia with our comprehensive payment solutions. As an aggregator, we also aim to onboard international and local payment methods so that our clients' customers can enjoy their preferred payment methods such as direct debit, e-wallet or QR code-based domestic payment networks or other alternative payment methods.
We can do this as we have a wide network of over 30 global financial institutions and can offer over 250 payment options. As a global payments platform, we have a deep bench of global and local payments knowledge and expertise, which allows us to offer solutions to address each market that has a different set of payment needs.
Given that Southeast Asia had been considered cash-reliant, how quickly has the pandemic accelerated growth in the digital payments space?
The COVID-19 pandemic has accelerated the adoption of digital payments as circumstances, coupled with access to convenient digital options, have relegated cash to the sidelines. Last year alone, we have observed more than 40 million new users going online, with more than 1 in 3 digital service consumers starting to use digital payments since the start of the pandemic. According to a report by McKinsey, there has been a 60 percent increase in contactless payments usage during the peak of the pandemic across the Southeast Asia region, which was double the expected levels. Similarly, paperless B2B payment flows grew eightfold in the same period.
Growth in the digital payments space is also attributed to the increasing adoption of e-commerce and digital financial services, where the demand for contactless payments has seen many businesses and consumers turning to digital payment avenues. Due to prolonged social distancing restrictions, consumers are no longer dependent on in-store retail service providers. As a result, businesses have had to adapt and develop a robust omnichannel strategy to deliver a seamless shopping experience.
Many of these changes brought about by COVID-19 will endure beyond the pandemic, as the new realities of the world today have created unprecedented transformative forces in businesses and the digital payments space. Here at 2C2P, we will continue to work with our merchant network and help them pivot accordingly in today's post-pandemic environment with our variety of online and offline solutions.
As the world becomes increasingly digital, there is an opportunity to ride on the growth of digital payments and provide secure and reliable financial services to meet the ever-changing needs of consumers here in the region. We expect to see a further acceleration in the adoption of digital payments in Southeast Asia as digital payments are no longer a 'nice-to-have' but a 'must-have,' and a key part of a company's business strategy.
How is 2C2P providing its unique innovations in this space, and what are the benefits for users in the region?
Southeast Asia is a highly competitive and fragmented payments landscape, and there are many players such as established institutions and banks, standalone fintech startups, and consumer tech giants in the ride-hailing and food delivery space. Therefore, in such a scenario, an aggregator like 2C2P allows businesses to efficiently increase payment reach while retaining their individual unique ecosystems.
2C2P has a wide range of payment options that reach every customer. Through our regional and local partnerships, we enable global enterprises to accept any form of payment from every customer.
We are certified by all international and major card schemes including Mastercard, Visa, Discover, JCB, Diners Clun, UnionPay, and Amex, are partners with over 30 regional and local financial institutions, and host over 250 payment options including mobile wallets, QR payments, direct debit, 'Buy Now, Pay Later', and other zero-interest bank installment payment options.
Even with such an extensive network, we continue to monitor local and regional payment trends and onboard popular new payment options to address changing consumer payment behavior. For example, amidst the spike in interest in the 'Buy Now, Pay Later' trend, we have partnered with BillEase in the Philippines, and have several other 'Buy Now, Pay Later' players lined up in the short term. We also partnered with Grab Financial Group to expand the top-up channels of GrabPay Wallet to include Thailand's top banks and leverage our extensive merchant network to enable the GrabPay Wallet as a payment option at a wide plethora of shops and businesses in Thailand by early 2022.
Most recently, we partnered with the International Air Transport Association (IATA) to facilitate the integration of 2C2P's payment gateway into IATA's Financial Gateway (IFG) to give airlines all over the world increased payments reach and help to bolster operational efficiency amidst the aviation industry's gradual recovery to pre-pandemic levels.
Another key differentiator for 2C2P is that we can address the needs of global enterprises from every sector by understanding their complex needs and requirements and are able to meet them with our versatile payments platform. Aside from payment acceptance, our platform can also issue physical and virtual cards and wallets, process mass payouts, conduct cross-border remittance and aggregate and resell digital goods, bills and services and offer enterprise solutions. Most importantly, we also comply with the most stringent industry standards to ensure that our platform is secure, easy to integrate, and scalable.
Value-added services such as multi-currency and multi-location settlement help our clients reach their target customers in different locations effectively by providing a personalized payment experience. Other services include tokenization and payment links which make it more seamless for our clients' customers to pay securely. Our payment link solution QuickPay, is suitable for social commerce and call center transactions, making it easy for our clients to accept payments on messaging and social media platforms.
We continue to invest time and resources to improve the customer experience of our solutions, in terms of adding new functionalities and integrations, staying true to our tagline of 'Always Further'.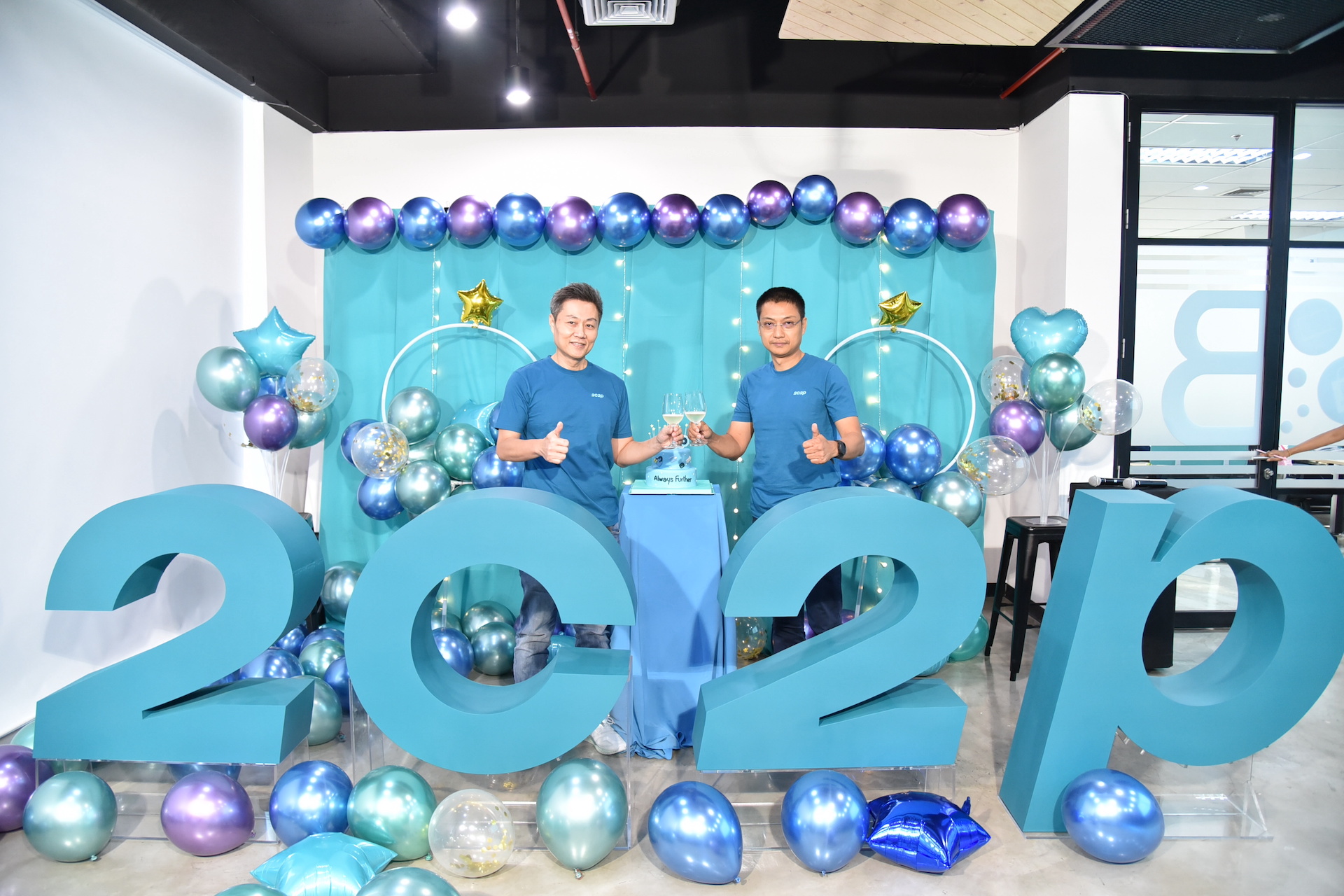 What are the three key challenges in digital payments in the airline and/or travel industry, and how is 2C2P providing a solution to address such challenges?
Our goal has always been to facilitate optimal payments in every sector, including the travel sector. In the travel and aviation industry, we've identified common pain points experienced by airlines and travel agents and partnered with the International Air Transport Association (IATA) to offer solutions that will address these pain points which include minimizing operating costs or attracting a new customer base.
Since 2020, we have worked closely with IATA to optimize B2B payments and streamline the settlement process for travel agents using IATA's pay-as-you-go e-wallet solution 'IATA EasyPay'. This solution grants online and offline travel agents an additional prepaid payment option of purchasing air tickers from global IATA airlines efficiently.
With our recent integration with IATA's Financial Gateway (IFG), IATA member airlines will now have increased access to popular regional and local payment methods from Asia including mobile wallets, QR payments, direct debit, and other alternative payment methods.
We will bring on board over 250 payment methods and enable access to 400,000 alternative payment touchpoints through one point of integration, allowing airlines to process pay-outs and remittances, issue cards and wallets, and digital goods and services via our network. We hope that by offering flexibility, we can help facilitate and accelerate the aviation industry's recovery in the near term.
Beyond convenience, what are the use cases of being a cashless society that will bring value to businesses and industries in the region?
According to a report by Google, Temasek, and Bain, the adoption of digital payments has reached an inflection point with over 360 million internet users in the Southeast Asia region. Powered by the COVID-19 and the acceleration of digital transformation, the digital payments landscape will continue to grow at an unprecedented pace.
With digital payments becoming increasingly popular in the region, many countries in the region are ramping up their digital transformation journey towards a cashless society, which will bring about many benefits including driving financial inclusion among the region's unbanked population.
Another benefit of a cashless society is that it will bring about a stronger digital economy with many businesses reaping the benefits of digital payments. Digital payments minimize business risks such as theft of cash and counterfeit money. It can also help businesses bring down the cost of withdrawing and counting cash from the bank and enjoy faster transactions and increased efficiency with digital payments. Faster transactions also result in greater customer satisfaction, higher revenue, and fewer errors caused by large volumes of notes. A cashless society will also be a key factor in fighting corruption as a cashless environment can bring about complete transparency in cash flow.
A cashless society is also integral in promoting a country's digital ambitions as it will lead the way in enhancing digital infrastructure and facilities and the implementation of forward-looking initiatives to boost the overall ecosystem. While Southeast Asia has been moving towards being a cashless society, the implementation and rolling out of initiatives have just picked up speed during the pandemic. A cashless society will help ensure that everyone has a way of verifying their identity to transact with various public and private sectors online. This has been at the forefront of many countries' digital transformation journey to help make access to basic services such as healthcare, banking, and education more accessible while improving the quality of life and promoting financial inclusion.
Are there regulatory challenges that need to be overcome in addressing the need for more efficient cross-border payments? What is 2C2P doing toward addressing these?
Governments are already playing a key role in promoting efficient payments. They have established necessary regulatory frameworks that encourage experimentation while also ensure that risk management safeguards are in place to ensure strict compliance. Additionally, governments are in the midst of fostering a conducive environment for cross-border payments to take place and establish networks and ecosystems to support hub establishment and encourage collaboration.
Here at 2C2P, we work closely with the local authorities to obtain the necessary licenses and comply with the most stringent industry standards to ensure that our platform is secure, easy to integrate, and scalable. Our secure cloud architecture platform also complies with the industry's high standards to maintain data privacy and server security, including disaster recovery protocol and high system availability. With one single API integration to a whole suite of services, we are able to allocate more resources during time periods where high volumes of transactions are expected.
What is your outlook on digital payments in Southeast Asia in the medium-term?
In the next five years, we predict that the region will see fewer payment options, but more value-added services beyond payments. Compared to traditional forms of payments, which might have signified the endpoint of a transaction, digital payment solutions have a great potential to enrich customer relationships, create enhanced user experiences, scale businesses, and transform communities.
A key differentiating factor that will affect consumers and the customer experience will be the ability to offer value-added and flexible services, and personalized experiences such as multi-currency converters, multi-location settlement, chargeback management, and reward or loyalty program capabilities.
What are notable examples of case studies and use cases for 2C2P's platform?
2C2P has been synonymous with empowering digital native businesses like Lazada. Amidst the pandemic, we have also used our expertise to help world-class hotels like Capella pivot quickly. 2C2P has also helped over 1,500 F&B businesses under Storehub's Beep program to pivot online seamlessly as well as enabled F&B businesses under the Lo & Behold Group to adapt to takeaways and pick-ups quickly with its secure QR and payment link solutions. We also empowered Malaysia Airlines to be the first airline on the Amadeus global network of airlines to offer installment payments for travelers. Check out our other case studies here.
Ripple's Brooks Entwistle on the promising future of digital payments [Q&A]