Gushcloud International has announced that it has teamed up with AI-powered influencer platform Robin8, as well as global NFT platform ToKAU Japan to create NFT collectibles, in an effort to bring celebrities and influencers closer to their fans.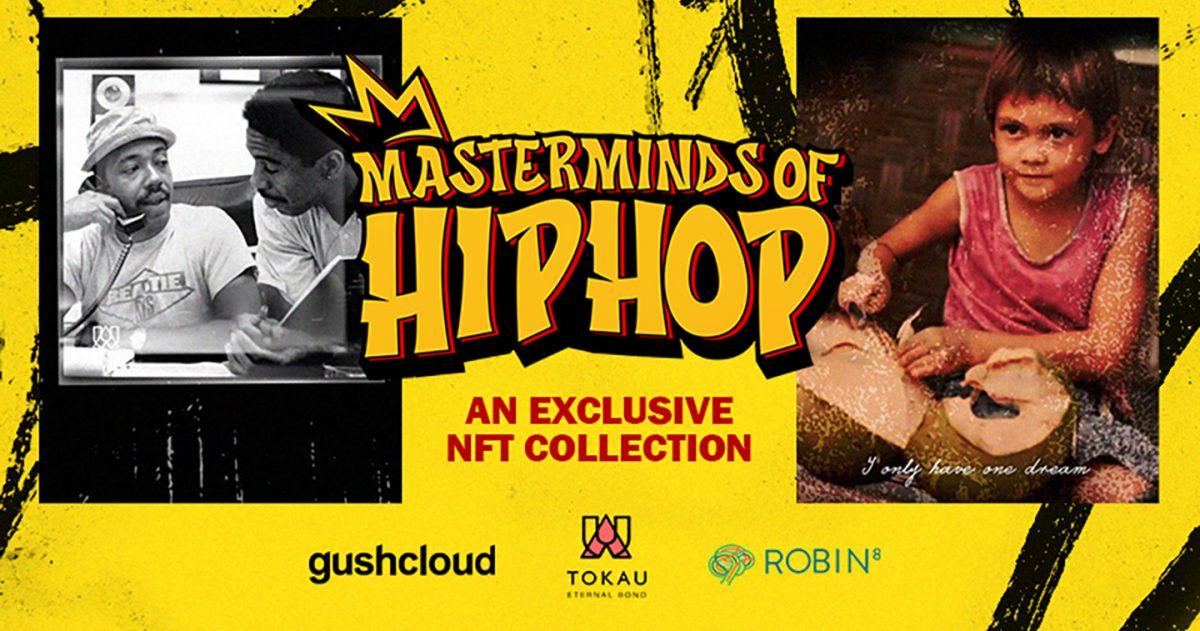 NFTs, or non-fungible tokens, are a unit of data stored on the blockchain that certifies a digital asset to be unique and therefore not interchangeable. NFTs can be used to represent items such as photos, videos, audio, and other types of digital works. NFTs are tracked on blockchains to provide owners with proof of ownership, which is separate from copyright.
The NFT market value tripled in 2020 and has reached more than $250 million. During the first quarter of 2021, NFT sales have since exceeded $2 billion. Aside from creative works, NFTs have also been utilized to tokenize ownership of other assets, such as real property.
A Singapore-based company with operations in 11 countries globally and with at least 220 staff, Gushcloud is in the business of providing management and representation to online personalities, influencers, or creators. It connects audiences and brands with influencers and content creators through representation and management, brand strategy, marketing and activation services, media production, sales, and distribution, licensing, and by co-creating signature events.
The company was founded by Althea Lim, its Chief Executive Officer, and Vincent Ha, who is its Chairman, in 2011, as one of Southeast Asia's earliest influencer agencies. The current management team includes experienced professionals from media, entertainment, finance, and commerce.
Guschcloud International was a winner at the ORIGIN Innovation Awards in 2020 in the category Startup Awards–Media & Entertainment.
"At Gushcloud International, talent and their sustainability are at the core of our business. Hence, we are constantly looking beyond influencer and content marketing for innovative solutions for talent to keep monetizing, as well as be connected with their audiences," says Althea Lim, Co-Founder and Chief Executive Officer of Gushcloud.
"Working along ToKAU and Robin8 allows us to provide an option for influencers and celebrities to create fan collectibles using the NFT blockchain technology for a deeper engagement and allows us to also understand the superfan data behind each influencer and celebrity. We will be kickstarting our partnership with the release of NFT collections of Russell Simmons (entertainment mogul and founder of Def Jam), Luna Maya (Indonesian actress that has more than 30 million following on her social platforms) and a special release of never been seen Hip Hop footage packaged into NFTs," she added.
Besides key global talents such as Russell Simmons and Luna Maya, Gushcloud International is also partnering up with ToKAU on a venture to give credit back to original Hip Hop artists through an exclusive 'Masterminds of Hop Hop' NFT collection. In their NFTs, Simmons shares behind-the-scenes stories about his life and friendships with artists through his 20s, 30s, 40s, 50s, and 60s. Meanwhile, Maya reflects on her childhood dreams and also self-written poems that have never been published before. This allows them a platform to share these intimate moments in their lives with their fans.
The 'Masterminds of Hip Hop' NFT collection will also contain key NFTs reflecting moments of history dictated via voice notes, photos, sounds, and visuals from key founding fathers and pioneers of Hip Hop, including DJ Hollywood, Grandmaster Caz, BusyBee, MC Lyte, Doug E Fresh and more.
"Having millions of global fans, these celebrities and influencers will now have the opportunity to get closer to their audience and through our platform, they will establish a longer-term bond with their fans. At ToKAU, we will continuously innovate ways to build a thriving relationship where both fans and celebrities will continuously receive ToKAU incentives and NFT benefits monetarily," Miranda Tan, CEO of Robin8 and spokesperson for ToKAU, added.
Together, Gushcloud International, Robin8 and ToKAU aim to expand the portfolio of influencer and celebrity NFT collections. These influencers and celebrities will now have the opportunity to distribute their art, stories, and voices using crypto assets, putting a new twist to modern day collectibles.
Russell Simmons, Luna Maya and 'Masterminds of Hip Hop' NFT collections will go on sale in August 2021, following a launch party held in New York City. These will be traded on the Binance and Bakeryswap NFT exchanges.
Gushcloud is professionalizing management of digital creators, influencers, and talent [ORIGIN Innovation Awards Q&A]