Editor's note: This interview is part of a Q&A series with winners of the ORIGIN Innovation Awards 2020. Gushcloud International is a winner in the category Startup Awards–Media & Entertainment.
---
When social media was just a nascent technology in the early 2000s, who knew that it would be a viable means of content distribution and monetization decades after? According to Statista, the global influencer marketing industry will be valued at $13.8 billion this year. "Influencer marketing is on the rise, which is made apparent by the recently released figures indicating that value of this specific market more than doubled between 2019 and 2021, growing from 6.5 billion to 13.8 billion U.S. dollars in the three years alone," wrote the Statista Research Department in February this year.
And yet there are gaps in terms of managing digital talent on a professional level. Here's where Gushcloud International comes in. A Singapore-based company with operations in 11 countries globally and with at least 220 staff, the company is in the business of providing management and representation to online personalities, influencers, or creators. It connects audiences and brands with influencers and content creators through representation and management, brand strategy, marketing and activation services, media production, sales, and distribution, licensing, and by co-creating signature events.
The company was founded by Althea Lim, its Chief Executive Officer, and Vincent Ha, who is its Chairman, in 2011, as one of Southeast Asia's earliest influencer agencies. The current management team includes experienced professionals from media, entertainment, finance, and commerce.
In this TechNode Global Q&A with Althea Lim and Andrew Lim, CEO and CFO, respectively of Guschloud, we learn how the rise in digital content creators comes with its own set of opportunities, and how the company is professionalizing management so that digital talents can maximize their reach and potential.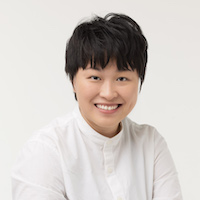 What are the emerging trends in the digital entertainment industry that will drive innovation?
Commerce will be the key driver for the creator economy in the coming years. Creators that can provide strong performance-driven returns to advertisers will see advertiser dollars skew towards them. Performance is key.
What are the three key challenges in the digital entertainment industry?
We are in the business of online personalities, or influencers, or creators. Internally, we use the term 'digital talent' as we believe in supporting these individuals to undertake long-term, sustainable careers. Since 2011, we have been an active player in the market supporting the careers of digital talent. Our industry is still rapidly growing and maturing as influencers increasingly become a mainstream part of our lives. We see three key challenges:
Lack of professional infrastructure to support talent. There are players that tackle a small part of the talent and entertainment value chain, but very few are able to provide high-quality, professional-level support to talent.
Lack of global players. Digital media has enabled content and culture to cross borders with much less friction versus traditional media (i.e., television). This means that many digital talents are effectively global media content creators. However, there are very few professional parties in the market that can support creators from a cross-border standpoint.
Increasing demand for performance. Influencers have been a key source of brand and awareness building for key advertisers around the world. However, as the industry matures, advertisers are looking to work more closely with talent that can drive strong conversion.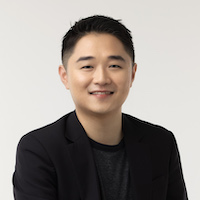 How is Gushcloud addressing these challenges?
We apply a 360 approach to working with digital talent. This includes representation and management, content production, commerce, IP, and merchandising. Effectively, we are applying best practices in the world of traditional talent management and apply them to digital talent. By doing so, we maximize the value we are providing to digital talent and enable them to pursue long-term career paths.
A significant chunk of our business is cross-border. Our teams from our 11 global offices collaborate closely to create opportunities for our talent in a regional/international context. A key example is how we work with Korea Reomit, a Korean talent with 4.5 million Youtube subscribers who has 90%+ of his audience in Indonesia. Our Korea and Indonesia teams work closely to originate brand sponsorships, distribute content, and provide professional management support to grow his magnitude and influence as a digital talent.
We are focused on delivering measurable KPI-driven results for our advertiser clients. This includes awareness-based influencer marketing as well as influencer-driven commerce including social and live commerce. We see commerce as a key driver to the digital talent market in the coming 5 years.
What gives Gushcloud a unique edge?
Our solution is unique because we take an active global approach to support our creators. This is essential because the world of digital media is getting more democratized, but at the same time, the world is getting smaller. Influencers will become more and more influential, and they will require professional global teams to support their journey.
Kindly share updates that can highlight your company's strategy in professionalizing the business of content creation.
CloudTheatre digitizes theater-going with live, interactive, and watch-party-style experiences [ORIGIN Innovation Awards Q&A]