In June this year, Singapore-based FinTech UNObank was granted the first new digital banking license under the Digital Banking License framework of the Bangko Sentral ng Pilipinas' (the Philippines' Central Bank).
The Philippines has one of the lowest banking penetration rates in Southeast Asia. The number of unbanked Filipino adults is estimated at 51.2 million, out of a total adult population of 72 million in 2019, according to the BSP's 2019 Financial Inclusion Survey released in 2020. UNObank aims to help bridge the financial inclusion gap in the Philippines and eventually Southeast and South Asia.
UNObank is being built under a fintech holding company, UNOAsia Pte Ltd (formerly DigibankASIA Pte. Ltd.), in Singapore. The co-founders are tapping Singapore's vibrant fintech community for the latest in innovation and technological development in their quest to create UNObank as a robust, highly secure digital banking platform that has the flexibility to create unique customized solutions for the people that the bank serves.
UNObank will be helmed by Manish Bhai as Chief Executive Officer. Bhai is a career banker and tech entrepreneur. Co-Founder Kalidas Ghose is a recognized fintech influencer who led the effort to build FE Credit in Vietnam from scratch and created VP Banks digital bank ecosystem. Puneet Gupta, Co-Founder and Chief Technical Officer is an acclaimed deep tech innovator known for building cutting-edge digital products and platforms.
TechNode Global interviewed Manish Bhai, CEO of UNObank, wherein he provided insights on the digital banking ecosystem in the Philippines and the region. Here are edited highlights of our Q&A.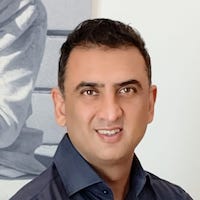 What are the trends that will shape innovation in financial services in Southeast Asia?
One of the trends that we are pursuing is that of financial inclusion. We are building a neobank with the aim of vastly increasing the number of people in the region that have access to borrowings, savings, payments, and other financial services. We are the first fintech company to receive a license outright to operate a digital bank, UNObank, in the Philippines, which will be entirely regulated under the Digital Banking License framework. Our aim is to serve customers throughout South and Southeast Asia. It is important to us that we build the neobank with a robust technology stack to ensure its security and stability, and so we are working with Mambu, Backbase, and AWS, among other partners.
What are the three key challenges in addressing the needs of the unbanked and underbanked in the region?
Some of the reasons that people remain unbanked are that they have a lack of enough money, lack of documentary requirements, or they simply refuse to open a bank account. But something else we know is that even though, by and large, the unbanked make payment transactions, they lack the understanding that they could transact those payments digitally with a bank account. Or the benefits of savings! So education of the unbanked will be a challenge.
Secondly, the sheer number of unbanked in the region makes it a popular entry point for fintech's that provide digital banking services. While there is ostensibly a low threshold to access digital banking–because all you only need is the internet and something to access the internet with, like a mobile phone–there is the issue of reliable infrastructure. We are dependent on governments and telecommunication companies to build the infrastructure that gives the unbanked that access.
There need to be more stable broadband networks that enable affordable and accessible internet services for all. This also means that we need data centers built to international standards in these regions because we need reliable and stable infrastructure to reduce latency.  In countries that have large populations of the unbanked, the Central Bank plays a key role in installing initiatives that drive digitalization in the payment ecosystem. For this reason, we laud the Bangko Sentral ng Pilipinas (BSP) for installing the Digital Banking License framework in the Philippines.
Thirdly, much of the unbanked in the Philippines are also undocumented. To overcome issues of identification, the [Philippine government] has embarked upon the National ID program. The national IDs are non-transferable cards to be issued to all Philippine citizens or resident aliens registered under the National Identification System or PhilSys. The national ID is expected to benefit the marginalized and low-income sector as registration is free of charge versus other government IDs that require fees.
What are your strategies in addressing these as a digital bank?
Education will be a fundamental part of our marketing strategy. We are working with world-class vendors to build the neobank on a technology stack that will offer the highest levels of security and stability, and an intuitive user experience, that we can attain with infrastructure that is already in place in the Philippines. We will be regulated by the BSP under the Digital Banking License framework. The onboarding and KYC process will be fully automated leveraging new-age technologies and AI
How are digital banks better positioned in servicing this market, as compared to traditional financial institutions?
IDC found that globally, banks have wasted almost $1 trillion in digital transformation initiatives. Essentially, without any legacy infrastructure, neobanks are faster, and more innovative than traditional banks, because they are cloud-native. For traditional banks to become cloud-native, it will take immense cultural change within their organizations because they inherently don't understand what it means to be digital. They add on new technologies, rather than replace core systems. To become digital native, traditional banks need to transform their business model. Digital banks also have a much lower cost base and leaner teams, thereby enabling it to pass many more benefits to the customers, and react in a faster and efficient manner to their needs.
UNObank is the first new licensee under BSP's new Digital Banking framework. What gives you a unique advantage over other FinTechs?
You need a license to operate as a digital bank in the Philippines, so that in and of itself is the advantage. UNObank will be fully regulated by the BSP and can operate as a bank, which is unique for a FinTech company. We will operate independently along with our local partners in the Philippines and without the encumbrance of a traditional bank. We will be able to raise deposits in a secure and regulated manner, and will be able to pass on the benefits to the borrowers in terms of more attractive and lower interest rates.
Are there still regulatory hurdles that FinTechs have to overcome?
Yes, as we have a timeline for execution and need to meet certain milestones in order to launch UNObank in the Philippines. The technology stack has to be tested and validated as extremely secure before our launch.
In terms of milestones, a huge milestone was receiving the digital banking license from the BSP early in June. We are confident that we will reach our milestones and be able to launch UNObank towards the end of quarter one next year.
What is the dynamic between digital banking and decentralized finance?
Decentralized finance, or DeFi as it's known in short form, is a financial product built as a smart contract on a blockchain. It's poles apart from what we are doing.
We are creating a bank online for people that may have only experienced technology with their mobile phone. Largely, the ecosystem for introducing a digital bank is not ready, significantly because all the people we are trying to reach are not yet comfortable in using a digital product. They need hand-holding. For example, people get stuck in an onboarding journey, they get nervous when they do not see "a person" to speak to. And when it comes to engagement and servicing, we will still need to offer a human touch. Although we will use sophisticated algorithms and dynamic decision management, along with automated messages and calls, we will still need a contact center and feet on the ground to complement.
A "digital bank" uses a tremendous amount of technology to streamline processes and facilitate service delivery, but it can't, and won't eliminate the need for humans to work at the bank. People still want to work with people, and not a nameless ubiquitous interface. There's still a need for a bank to be humane.
Singapore-based FinTech UNObank is first new licensee under Philippines' new Digital Banking License framework