BukuWarung, a Jakarta-based startup focused on building bookkeeping, digital payments, and e-commerce solutions for micro, small, and medium enterprises (MSMEs), has announced that it has closed its Series A at an oversubscribed $60 million. The startup plans to use its fresh capital to invest in additional manpower and develop its products.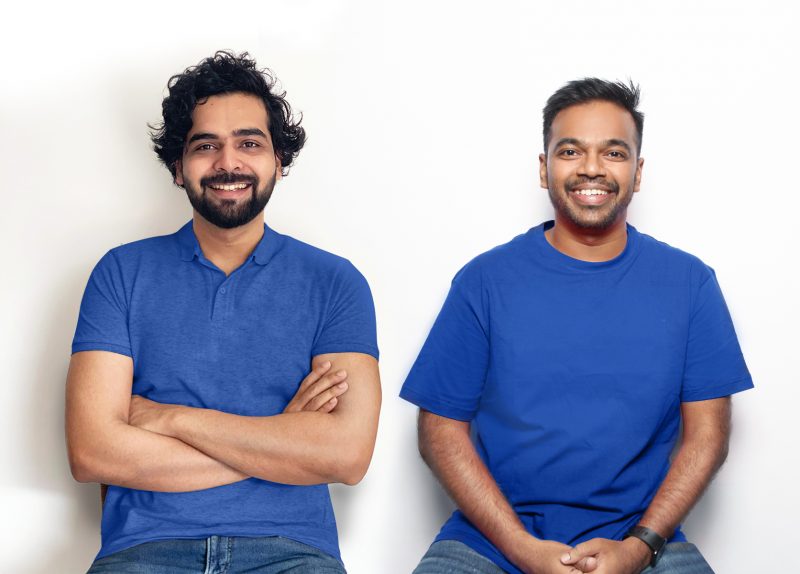 The round was led by US-based VC firms, Goodwater Capital and Valar Ventures. It was also participated by returning investors such as ex-CEO of GoPay Aldi Haryopratomo, Klarna co-founder Victor Jacobsson, and partners from SoftBank and Trihill Capital. BukuWarung claims that to date, this is the largest Series A raised for a startup focused on MSMEs. Though it did not disclose its current valuation, a source cited by TechCrunch disclosed that the startup's valuation is estimated at around $225 million to $250 million.
James Fitzgerald, founding partner of Valar Ventures, shares his thoughts on the firm's investment in BukuWarung: "The entire team at BukuWarung are dedicated to helping merchants adapt to an online world of commerce and have established themselves as the clear market leader through relentless execution. They close the digital gap for millions of merchants across Indonesia, and lead the charge towards a digital infrastructure that is more comprehensive and accessible than anything seen in the market. BukuWarung is a compelling opportunity and we are proud to call them our first investment into Indonesia."
Since its founding in 2019, BukuWarung has been helping MSMEs digitize their businesses by offering numerous accounting solutions to move onto the digital platform. The startup has more than 6.5 million registered partner merchants across 750 Indonesian cities and towns on its platform. The company's team has grown to 150 people and has claimed to have acquired a lot of talent from global giants such as Google, Amazon, and Microsoft to fill in some spots in key leadership positions and help the company usher its way into the next stage of growth.
"BukuWarung is already a market leader in micro SME digital payments [arena], growing in a cost-effective and sustainable manner since its inception. This investment will further help us build an operating system for micro SMEs, creating a positive socio-economic impact across Indonesia as the country emerges from the COVID-19 pandemic. This vote of confidence shown by our investors will be instrumental in driving our mission to digitize MSMEs – especially during one of the most challenging global crises in recent history – across Indonesia and later, the region beyond," said Abhinay Peddisetty, Co-Founder and Chief Executive Officer of BukuWarung.
The startup plans to use its fresh capital to invest in enhancing its technology and its current products. It will mostly zero in on its core accounting, digital payments, and commerce products. This includes building a robust payments infrastructure to address the different deeper use cases that Indonesian merchants encounter. This will include QR Payments, financial services, and more.
BukuWarung also mentioned that it has "aggressive hiring plans." The company has set a goal to double its current team size to 300, and to triple its engineering and product teams across Indonesia, Singapore, India, and other remote locations.
This round of funding comes shortly after the startup's Seed Fund round last February 2021 amounting $20 million led by Silicon Valley-based VC firm Rocketship.vc. This brings BukuWarung's total amount of raised funding to $80 million.
BukuKas, a Jakarta-based FinTech startup that has also expanded into financial services and e-commerce tools, also recently announced its $50 million Series B from last May.
In an interview with TechCrunch, BukuWarung CEO Peddisetty explains how he views the two startups: "We don't see this space as a winner takes all, our focus is on building the best products for MSMEs as proven by our execution on our payments and accounting, shown by massive growth in payments TPV as we're 10x bigger than the nearest player in this space. We have already run successful lending experiments with partners in fintech and banks and are on track to monetize our merchants backed by our deep payments, accounting, and other data that we collect."
Other Indonesian FinTech companies have also seen a lot of growth in the past year. Gender-focused P2P lending platform Amartha secured $50 million in debt financing last March and $28 million investment from the Women's World Banking fund last May. Indonesian e-commerce unicorn Bukalapak also secured $234 million in a venture round to work with Bank Mandiri in providing working capital financing to Indonesian MSMEs. FinTech startup Pluang also raised $20 million in a pre-Series B round last March. Earlier this January, digital ledger solution CrediBook secured $1.5 million in a pre-Series A round to grow its MSME base.