Offer an engaging user experience by creating a stress-free onboarding process. Build hyper-personalized products that customers love.
Welcome to the future of financial services, where Open Finance makes the above possible.
Led by the drive towards an open ecosystem where financial companies can securely exchange the data of their customers with one another, Open Finance is enabling FinTechs to build user-centric financial services — a far-fetched term a few years ago.
The Open Finance revolution has its origins in Europe. Driven by the widespread adoption of the Payments Service Directive (PSD2), financial institutions including banks are exchanging financial data (such as customer and transaction information) with other companies through a common API gateway.
This has enabled fintech companies to obtain clearer insights into the digital financial profiles of users, allowing them to build personalized and user-friendly products that rival traditional financial institutions.
Similarly, Australian regulators have spearheaded the push for Open Finance by mandating financial institutions to exchange the data they had previously held in silos.
Closer to home, the Indonesian financial services authority (OJK) has encouraged the push towards an Open Finance ecosystem with the release of its 2025 Indonesia Payment System Blueprint.
Intending to drive financial inclusion for the 139 million unbanked within the archipelago, OJK is implementing an Open API framework to connect fintech companies with incumbent financial institutions such as banks.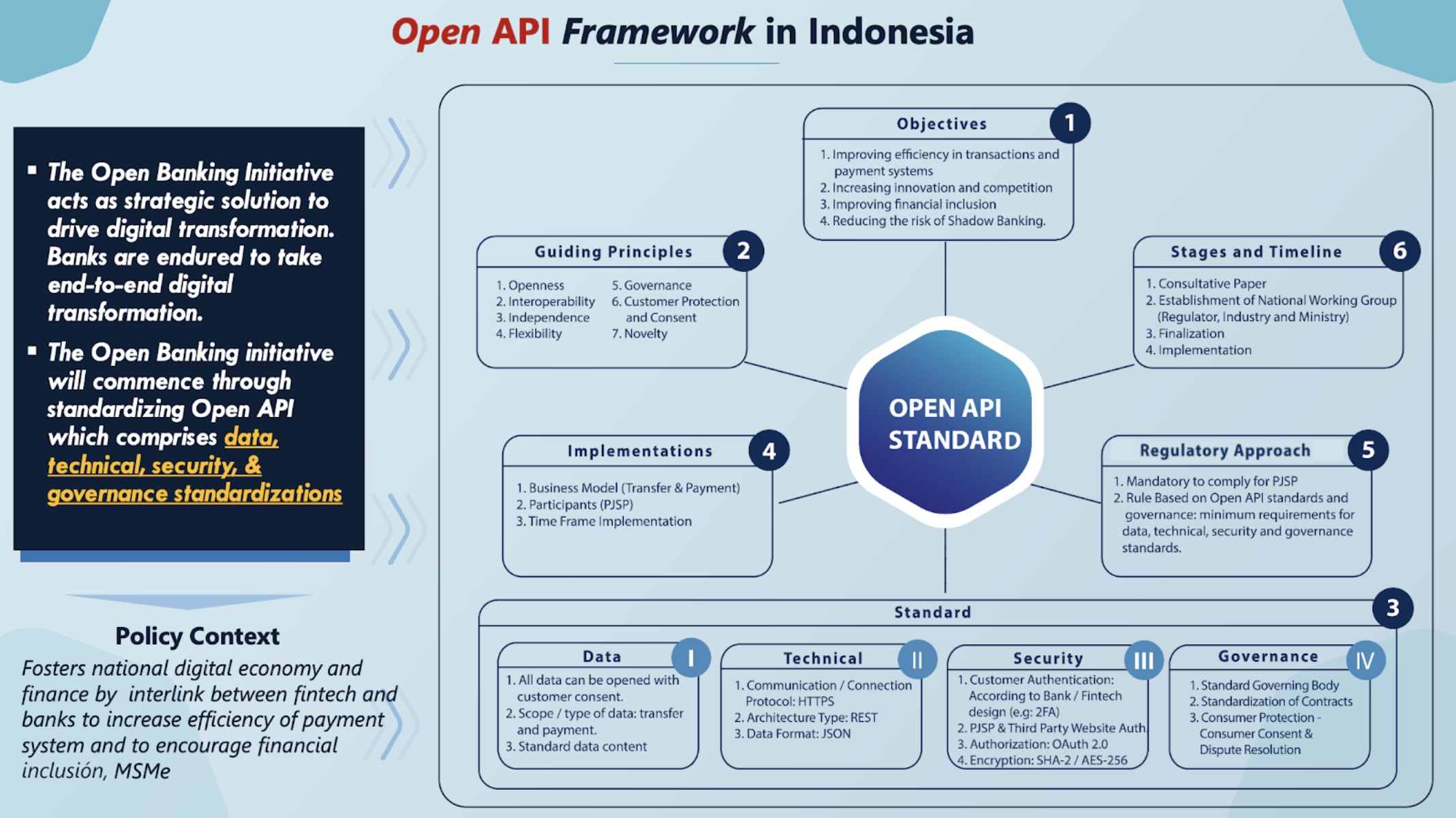 The future of finance is open
What does this mean for the thousands of fintech companies across Southeast Asia?
Most importantly, Open Finance helps FinTechs gain access to a wider range of customers. Besides increasing revenue, FinTechs can leverage exchanged financial data to generate deeper insights into the financial behavior of their customers.
By understanding their users on a deeper level, they can profile their customer base accurately and focus on customers that truly affect their bottom line.
For instance, a lending company will analyze the financial data of its customers and choose to only extend loans to those who have a credible income history and high credit score.
Besides reducing default rates, these lending companies can divert resources previously utilized to recover bad debts into acquiring customers that have less likelihood of defaulting instead, fuelling growth in profits while reducing losses.
Besides, Open Finance brings an increased element of security to financial services.
With secured and regulated APIs facilitating the open exchange of financial data, Open Finance would make it nearly impossible for an individual to modify their online financial statements or payrolls.
By allowing FinTechs to easily embed eKYC processes into their products, Open Finance enables companies to verify the identities and financial histories of their customers without the need to submit physical documents.
Besides providing a better user experience, the tamper-proof verification process decreases the possibility of fraud.
Consumers will welcome Open Finance
As consumers today place increased importance on convenience and accessibility, it is paramount that fintech companies create user-centric products.
With Open Finance facilitating the exchange of a user's financial data across different platforms, fintech companies can enable users to auto-fill verification forms, eliminating the hassle of onboarding and reducing the rate of drop-offs during signups.
Furthermore, companies can analyze the financial data from other platforms to create a holistic view of a user's digital footprint and leverage it to create personalized solutions.
For instance, a personal finance management platform can analyze the spending history of an individual across different e-commerce platforms before recommending appropriate budgeting plans.
Compared to generalized products offered by large financial institutions, personalized FinTech products will likely generate greater individual returns, driving customer satisfaction and increasing retention rates for fintech companies.
With a high internet penetration rate and a united push towards Open Finance, digital financial services within Southeast Asia are primed for exponential growth.
---
Tun Yong Yap is part of the Growth & Strategy team at Finantier, an Open Finance API platform that provides infrastructure and data products to power the next generation of financial services in SEA.
TechNode Global publishes contributions relevant to entrepreneurship and innovation. You may submit your own original or published contributions subject to editorial discretion.
Featured image credits: Unsplash