Editor's note: This interview is part of a Q&A series with winners of the ORIGIN Innovation Awards 2020. Ottodot is a winner in the category Startup Awards–EdTech.
---
Children today are exposed to all kinds of stimuli. Today's young generation are digital natives, meaning they never encountered a world without the internet, without computers, and without smartphones. Information is accessible at the tap of a screen. While this means unbridled access to information, the focus on efficiency requires something to keep learners curious.
In this TechNode Global Q&A, we learn from Lei Wong Lei, Co-Founder of Ottodot how an immersive and gamified learning experience is effective in engaging young learners. Ottodot is a science learning platform built on Roblox that lets children from 7 to 12 years of age explore and solve puzzles. The immersive and expansive nature of Roblox itself provides an avenue for learning and exploration. Adding a science learning aspect comes only but natural. Beyond science learning, there is also a potential for immersive learning in languages, history, and other areas of interest, aided by better context through the immersive world.
Ottodot was part of Hyperspark, a 10-week pre-acceleration program launched by StartupX, which aims to help founders build, implement and validate their business models quickly. Ottodot was also a winner at the ORIGIN Innovation Awards in 2020 category under Startup Awards–EdTech.
Here are edited highlights from our Q&A.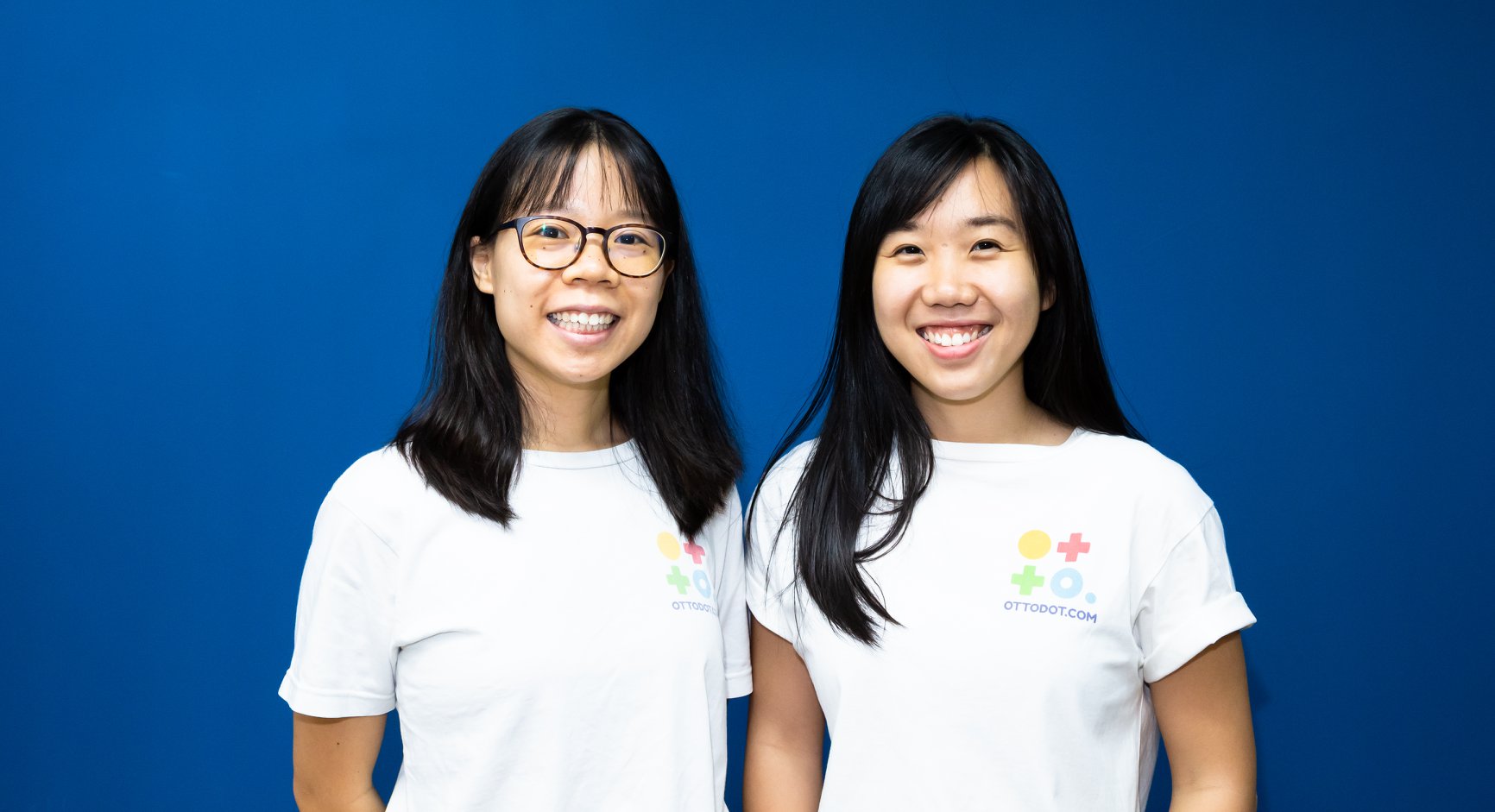 What are the emerging trends in learning and education that will drive innovation?
More and more children are playing games. Not simple 2D iPad games but 3D immersive multiplayer games. They are playing all genres of games from an early age. There are 259 million gamers under 13 globally growing at a rate of 5.9 percent YoY.
More and more children have a certain level of purchasing power and they can heavily influence buying decisions for educational and entertainment products.  The very positive direct listing of Roblox is a clear indication of this trend. There are 79.5 million players who are under 13 on Roblox and many of them own Robux, currency on the platform that is paid for with actual money. With Robux, the children are deciding on what in-game items they want to purchase on Roblox.
A lot of game technology for example VR and cloud gaming, is becoming cheaper and easier to adopt. This will empower us to push the boundary of educational games.
What are the three key challenges in learning and education that Ottodot is addressing?
The biggest problem we are tackling is the loss of curiosity among children after they step into primary schools. Information is readily available today and it is only up to anyone to pick up new domains of knowledge and skills. We believe the curiosity gap between two children will compound and widen as they grow up. It will reflect in their skills, confidence, and capacity to make a meaningful impact on society. We need to arrest this problem early and continue to kindle and hone curiosity among children 7 to 12 years old.
Most educational solutions are designed with a focus on the efficacy of delivering educational outcomes. It is very easy for children today to switch to YouTube, to a game, and not learn. We need a new way to really engage their attention and pique their interest.
A good teacher makes learning really fun. But good teachers don't scale very well. They lose some of their magic with video streaming and live online classes. We are taking on the challenge of scaling fun learning.
How is Ottodot addressing these challenges?
We are building a metaverse, Ottoworld, where children 7 to 12 years old can immerse and learn together.  Instead of being bored in classrooms and zoom lessons, kids take charge of their own learning in our virtual school. Students can choose to teleport to different game worlds to learn any topic of their choice, with their friends.
For example, they can learn Chinese in a game set in the period of the Three Warring Kingdoms in China. Through our game, we actively track the learning progress of each kid and chart their learning progress. We currently measure our success through gameplay hours and content mastery level through the players' actions.
Our value proposition to parents that we make it easy to learn how to play the game and we make learning intuitive.
What is unique with how you present learning in an immersive environment?
We are leveraging the power of games and the multiplier learning effect when children come together to learn in a truly immersive environment. There will be no teachers, and children can explore and learn with their own momentum.
We are building a one-stop immersive learning game. Parents are actively looking for learning games online or on the app store. But it is very difficult to find games for all subjects. Our goal is to provide a one-stop solution where their children can learn everything they need to learn in school and beyond.
Tell us more about your team and company.
Le Yi and I were university roommates and we started with developing hands-on science kits accompanied by cinematic instruction videos (Kiwico + Marvel-like storytelling) when we were in university. We tested with 100 over kids and they loved it. That was when we decided to take the plunge so we can see the spark of delight and curiosity lighting up in the eyes of children all over the world.
We have spent 2.5 years working full-time on the problem and iterating on different ways to make learning fun. From developing hands-on science kits to launching offline boot camps, working with over 150 kids to understand our users and customers. We also developed an online video learning platform where kids record videos to teach other kids. The platform was developed from scratch in 3 months.
We're excited to share that we have received an investment in a round we raised earlier this year from a private investor. So we're really excited to bring our vision to life!
ORIGIN: Reimagining education amid increased digitalization brought about by the pandemic
Featured image credits: Unsplash, Ottodot/StartupX