Editor's note: This interview is part of a Q&A series with winners of the ORIGIN Innovation Awards 2020. Avant Meats is a winner in the category Startup Awards–Food & AgriTech.
---
Cultured meats or cell-grown meats have found their home in restaurants, plates, and palates across Southeast Asia, thanks to innovative companies that have explored more sustainable means to develop food for a more discerning market. While many of these companies focus on alternatives to meat like chicken, pork, or beef, one company is notable for its focus on cell-grown fish products.
Based in Hong Kong and with plans to set up operations in Singapore, Avant Meats cultivates and customizes premium fish products using an efficient process that optimizes production-to-delivery to ensure zero wastage. With Avant Meat's process, there is no need to continuously catch, grow, or slaughter fish, thus ensuring sustainability without sacrificing the availability of such premium food products.
In this TechNode Global Q&A with Carrie Chan, Co-Founder and Chief Executive Officer of Avant Meats, we learn how the company is optimizing the process of cultured fish, and how it is doing so in a manner targeted to the Asian palate.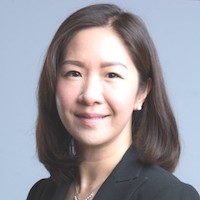 What are the key three industry challenges you are addressing as a company?
The first is cost reduction. We know that cultivating new technology, to begin with, is very expensive. We need to do a lot of very, very significant cost reduction so that it will be commercially viable and sensible.
Second, scale-up for a company already well past the early R&D stage. Like us, we are focusing on scaling up to pilot production, and scaling up manufacturing to deliver our products. So we are rushing and working very hard 24/7 on that. So that is the second challenge or the second priority, but I would say a major task.
Third is market launch. We have one product now in the market. Feedback is on the positive side, where more companies offer more product cultivated meat in the market. Market receptiveness will be one of the things that will really tell how the industry is actually accepted, where the people will vote by their wallet, with how they make their purchase decisions.
How is Avant Meats addressing these challenges in cost, scale, and market?
First of all, the cost reduction we take a multipronged approach, a multipronged tactic to reduce the cost in addition to driving down the cost by around 90 percent, using a serum-free cell culture medium. We also have other proprietary solutions to improve the product and to reduce the production cost further.
Second is to scale up. So for the scale-up, it is more like an engineering and time and capex intensive question. Not so much as a scientific breakthrough or scientific research. IT is like expanding a production line. Of course, it takes time. Of course, it takes capex. Of course, it takes planning ahead and preparing everything, and being diligent and rigorous about these so so that the end-product can be achieved earlier so that we can also manage the costs.
So these are the challenges–we are working very closely on addressing that. Just to illustrate, I personally came from a very a property development background whereby I turn green fields or empty site into a full-operation, five-star hotel, for example. So along that is a lot of complexity in the project planning and everything. So I would say that our team does have a very strong capability in handling this complex project and delivering the project in a good time and budget and planning.
The third one is about commercialization. We take a very innovative approach, based on two things. One is that we focus on the more high-end ingredients and as well as the ingredients or the product that consumers in Asia will get excited about. So in addition to more internationally understood and well-known fish fillet products, we have the fish maw, which is very much tailor-made and customized for our customers in Asia.
So on top of that, of course, third-party review and vetting, and accreditation are very important. We are working very closely with the Singapore regulator on our review of our process and review of the materials used in the production of cultivated meat. We believe that third-party review and vetting will be very important to give confidence to consumers and also will be driving consumers' interest as well. So these are how we are addressing the challenge.
What is unique about Avant Meats?
The first one is about the multipronged cost reduction approaches. We think that in this space we take a very pragmatic and very holistic and comprehensive strategy to build our IP around the cost reduction challenges. In this space, we talk a lot about replacing fetal bovine serum to reduce the cost. And beyond that, many different companies using different other means to also further improve this process. We are very, very comprehensive in the way that we address all the different parts of the process, starting from the cell line to the medium, to the back process.
We have our own proprietary way and patent-pending solution to further reduce the cost.
And then for the product, I think I've mentioned very tailor-made products for this market as well. The team has a very strong capability of turning over, delivering complex projects.
What are the emerging trends in the food industry that drive innovation?
There are two. One is specialization. The other is collaboration. Specialization is that more companies will be working on part of the technical challenges, be it the cell line, be it the medium optimization.
So in the long run, the whole ecosystem of the industry would need a lot of end-to-end platform deep-dive like us. We will also need specialists. We also need more deep-dive innovation to each part of that so that the whole thing, when put together, can be more cost-effective.
The other is collaboration. As you may have seen, there is a lot of collaboration already going on now between companies in this space as well as companies in related spaces.
Most of the time this is between biotech and materials company, or biotech and bioprocess company, so and so forth.
Tell us more about your team and your plans for the future.
I started Avant Meats in and 2018 along with Dr. Mario Chin, Co-Founder and Chief Scientific Officer, who took care of the science.
I took care of the strategy, commercialization, and implementation. The team now has 10 team members. More than half of them are research team members with their specialized areas of research, including cell biology, tissue engineering, and bioprocess. We have operations in Hong Kong. Our first laboratory is in Hong Kong science park.
We are now setting our operation in Singapore. We are expanding, and the team will be setting up here, as well as rolling out our pilot plant here in Singapore.
ORIGIN: Sizzling innovations in FoodTech are enhancing taste, nutrition, and sustainability