Certain innovations are more delicious and nutritious than others. And we are referring to FoodTech here. For example, Southeast Asia has been host to the launch of some tech-driven innovations in food such as cell-grown meats and other such culinary treats, in recent months. Spicing up food and nutrition with tech innovations has something to do not only with the increasingly popular movement toward more humane treatment of animals. It also plays a big part in sustainability.
Beyond cultured meat alternatives, however, food technology goes across the broad spectrum of food planning, production, preparation, and delivery. In this TechNode Global feature on the winners at the ORIGIN Innovation Awards — Startup Awards in Food Tech, we caught up with Sesamilk and HERO Protein to find out how their innovations are contributing to better food and improved sustainability in Asia and globally.
Economic and health viability in deriving milk from premium Thai sesame seeds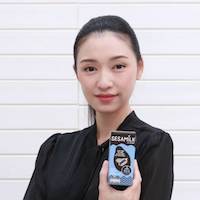 The founders of Sesamilk have utilized their experience and expertise in the grain business in R&D and production of sesame-based milk–at least 10 years experience with sesame. Two professors from leading Thai universities are advisors.
Their aim is to produce plant-based products with a focus on quality and health. They have thus invented Sesamilk as a 100 percent sesame milk extracted from premium-grade Thai sesame seeds. This is in consideration of the increasing number of individuals who are allergic to dairy milk (this author included), as well as 15 to 30 percent who are also likely to be allergic to soy milk. The product is also expected to resonate well with vegetarian and health-conscious communities across the globe.
Apart from being a winner at the ORIGIN Innovation Awards in the FoodTech category, Sesamilk was also awarded and recognized as part of FoodTech 500 from Forward Fooding. Sesamilk also received 2 Stars Superior taste award.
The company is now looking into market expansion to China and Taiwan, as well as engaging new distributors in other countries.
The producer of the sesame-based milk, Sesamilk Foods, also promotes the planting of Thai sesame among Thai farmers. It is said to be an economically sustainable plant, being drought-resistant and using less water in the planting process.
According to Siripen Suntornmonkongsri, Chief Executive Officer at Sesamilk Foods, the three key challenges in this industry center mostly around "replacing dairy in both taste and function by producing healthier than other plant-based milk that is sustainable."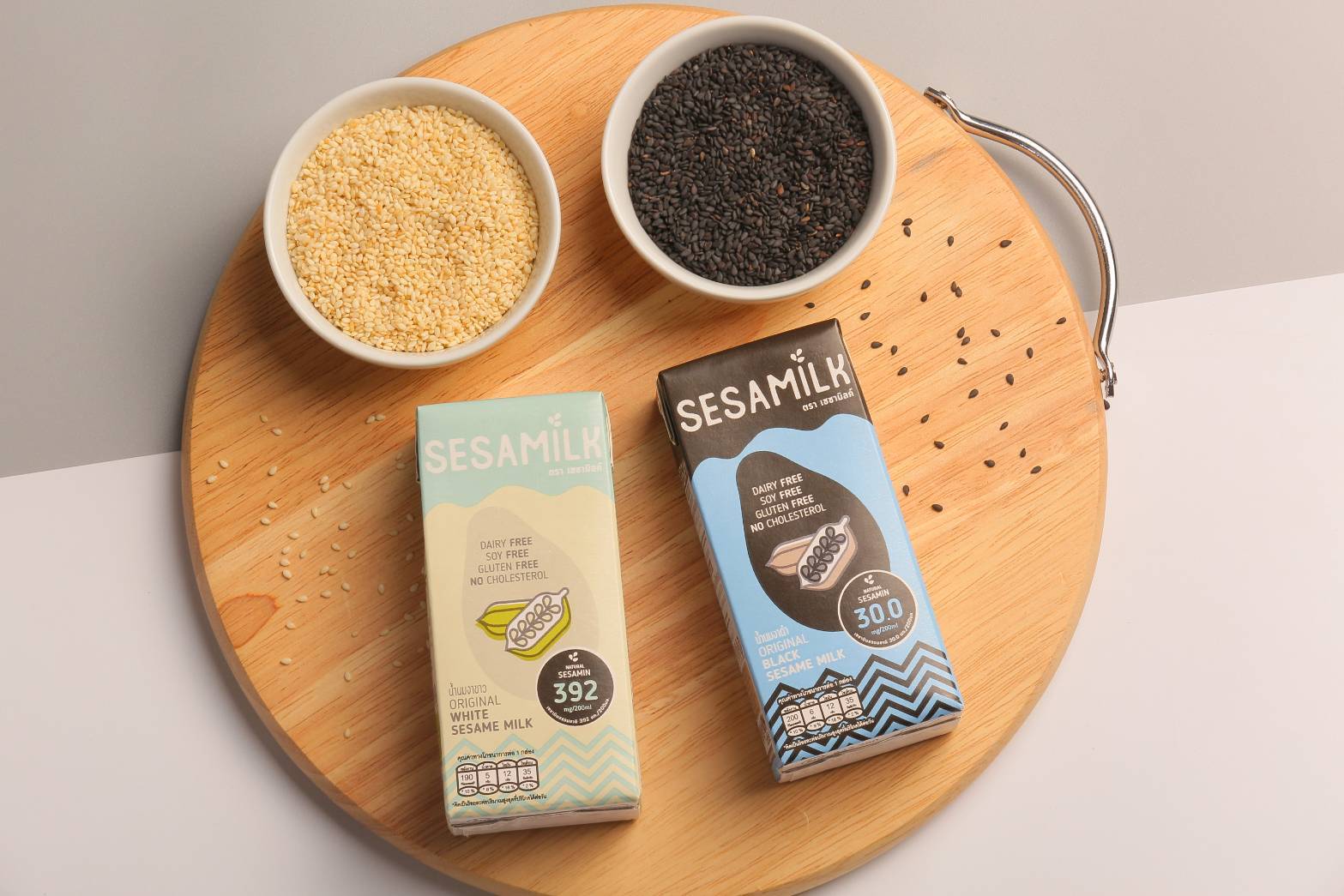 She added that the company is addressing these by transforming the seed oil into milk: "Our solution is to transform super oil seed to milk form, which helps the body to get the highest benefit from sesame. Unlike consuming sesame oil or sesame powder, milk form can be absorbed very well. It has been 4,000 years since humans started consuming sesame. At the same time, growing sesame is more sustainable than other plant-based milk. Sesame is a drought-resistant crop. It requires less emission and land used."
A healthier and more sustainable alternative to meat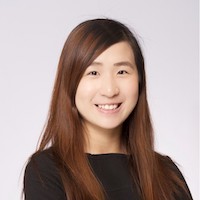 HERO Protein is the first domestic company in China to sell plant-based meat products produced using high moisture extrusion. Founded in 2020 and based in Shanghai, HERO Protein aims to become the leading brand delivering a tasty and accessible range of plant-based meat products, offering consumers the culinary experience of conventional meat while ensuring food safety and sustainability. HERO Protein was named to the International Future Agrifood 2020 Alternative Protein Top 20 list, and was a winner of TechNode Global's 2020 ORIGIN Innovation Awards in the Food & AgriTech category.
HERO Protein's formulation team consists of a team of former senior R&D executives at Beyond Meat, Impossible Foods, Gardein, Lightlife, and Morningstar–the five largest plant-based meat brands in North America. HERO Protein's management team consists of food service, catering, and retail industry professionals with 15-20+ years of experience.
The company closed an $850,000 pre-Seed round in February this year, with participation from Cremer, a global commodities and co-manufacturing company; Lever China Fund, the most active alternative protein investor in China; and senior executives from leading restaurant brands.
According to Coco Tse, Vice President for Strategy and Operations, the three key challenges in the FoodTech industry are as follows: "product quality; supply chain and channel management; and, consumer awareness and market cultivation."
She expounds on the challenge of quality, wherein most plant-derived meats have a significantly different fl and texture compared to the real thing. "Majority of the domestic brands are utilizing traditional technology, dry extrusion, and working with traditional vegetarian meat manufacturers. As a result, product quality is suboptimal, and not comparable to international plant-based meat brands. HERO Protein is China's first domestic company utilizing advanced high moisture extrusion technology for plant-based meat production, a critical technology for reproducing juiciness and mouthfeel of meat."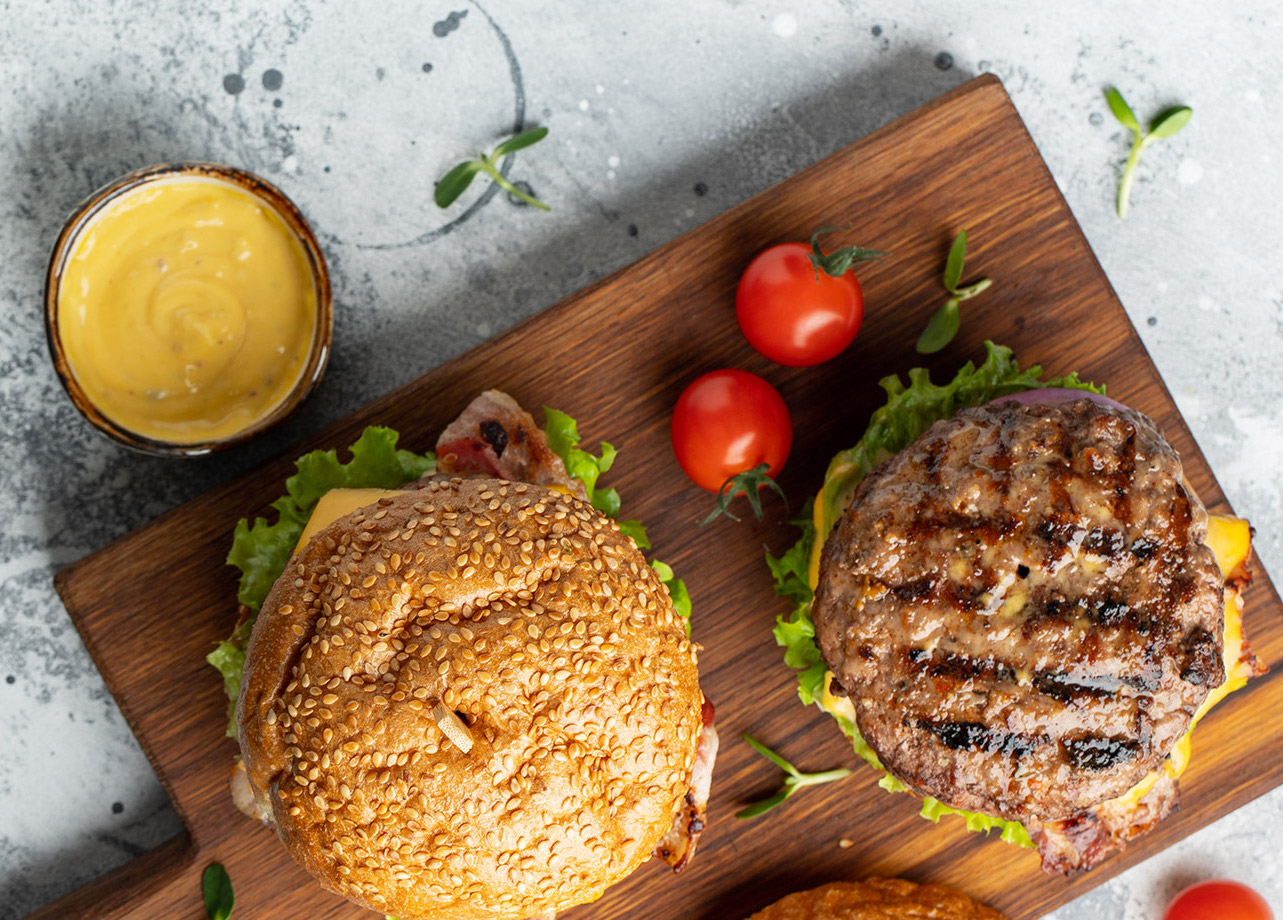 In terms of consumer awareness, the company is partnering with catering providers in order to bring visibility to plant-based meat among corporates and students. "We have partnered with some of the leading catering providers for corporates and schools to introduce plant-based meat into their menus, as well as provide support for educational talks and materials for internal sustainability promotion. For example, one of our serving schools incorporates one Vegetarian Day every week, and we provide educational materials such as nutritional comparison and environmental impact for the school to educate students better on how to live a more sustainable lifestyle."
HERO Protein has also partnered with local environmental advocacy organizations such as Green Initiatives to organize communal gatherings and talks. "In mid-April [2020], we organized a talk specifically on the relationship between water scarcity and animal agriculture. The event was very well-received by the participants, learning better of daily water footprint," she added.
Tse concludes that companies engaging in FoodTech need to focus on the needs of their particular market's needs in order to gain traction: "Product innovation and localization will be key to capturing the Chinese market into making the switch to incorporate more plant-based foods."
Announcing the winners for the ORIGIN Innovation Awards 2020