My name is Oh Tepmongkol-Wheaton. I am the CEO/Co-founder of the OHZONE, Inc., a fashion tech startup based in the SF Bay Area.
The founding team came together at Stanford and Nvidia and has deep technical expertise in 3D technology. We have spent 24 women-years developing the patented 3D photorealistic (3DREAL™) technology to create true-to-life digital assets from real garments. OHZONE offers a turnkey 3D digitization solution that provides high-fidelity, exquisitely detailed 3D garments in zoomable, rotatable images in one zoom-able, rotate-able image for an interactive online shopping experience, instead of just boring photography. Our patented 3D photorealistic (3DREAL™) technology bridges the gap between virtual fashion and real fashion for e-commerce, AR/VR, and gaming.
We presented the world's first interactive fashion show — not a mere video — with SFCFW.org in September 2020, were awarded two patents, and launched our 3D digitization service for apparel. We presented our 3D Fashion Saves The Planet at Nvidia GTC 2020 and again at Nvidia GTC 2021. Recently we were awarded Top Fashion Tech 2021 by Retail Tech Insights, covered in the latest Vogue Startup Spotlight, and were one of the Top 200 for Tommy Hilfiger Fashion Frontier Sustainability Challenge 2021. As Founder of The OHZONE, I was also recognized in the Forbes Next 1000 Class of 2021. Forbes Next 1000 highlights the world's most promising new entrepreneurs, a group consisting entirely of sole proprietors and self-funded and pre-revenue startups.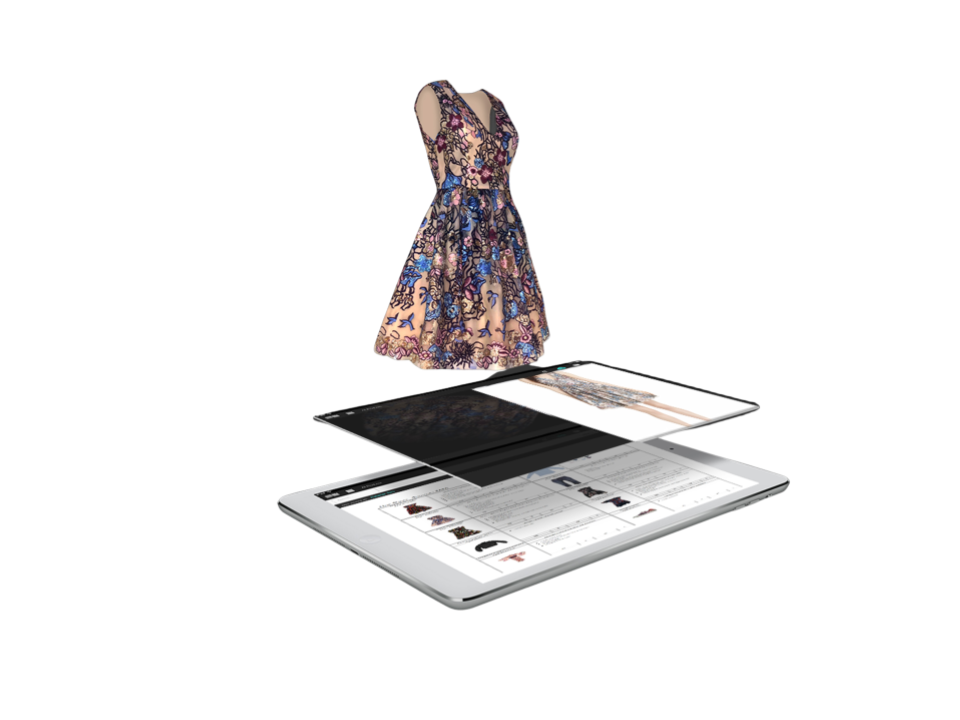 My Story and Motivation
My life reads like a cliche drama!
Speaking no English, I arrived in Amarillo, TX, from Thailand at the age of 15 to live with my mother, who had immigrated to the US six years earlier. I graduated from high school as Valedictorian and attended Texas A&M University. Due to our limited financial resources, I finished my degree in EECS in three years with Magna Cum Laude distinction.
My first manager at Hewlett Packard's R&D Lab hired me to check two boxes in the HR form: female and minority. I spent seven years proving my capabilities at HP while supporting my father, who had early-onset Parkinson's. Despite considerable prejudice, I obtained HP financial support for my Master's study at Stanford University.
For the 30 years after completing my Master's degree, I took high-risk assignments with tight schedules and limited resources, ultimately climbing to a position as principal engineer and computer graphics architect. This is reflected in the seven patents granted for which I am a principal inventor in multiple disciplines. I am a rare breed among technical women whose boots are still on the ground.
Before I started OHZONE, I had tried my hand at a franchised video game store in 2008 which ended up as an epic fail. I learned a lot about running a business and the capital required. I had two years of household expenses saved up before I started. In hindsight, that was not even close to enough.
OHZONE was initially born from my desire to stay connected with my daughter, who went to college on the opposite coast in 2014. We were having difficulty shopping online for clothing together. The clothing we looked at together online lacked the detail and subtlety she desired in 2D imagery. I decided to apply my skills in 3D algorithms and video graphics to create a better shopping experience. My co-founders and I built our first prototype and showed it to my GenZ daughter. She and her friends played with it for two hours during a Thanksgiving dinner. So I knew we got something magical.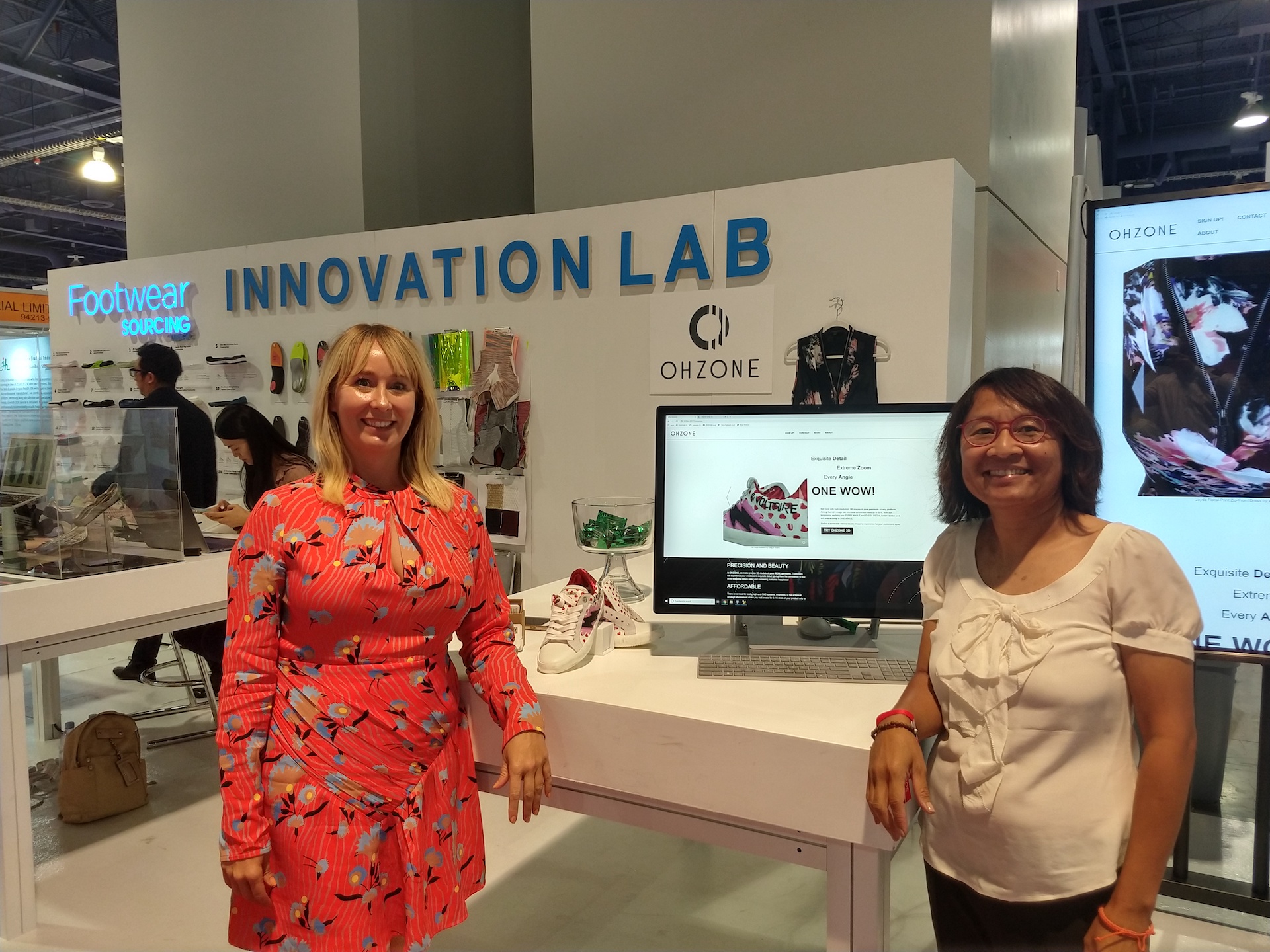 In the beginning
With no external funding, I managed to pull together a superb engineering team, which has created an award-winning product with a sustainable competitive advantage and a highly defensible patent portfolio.
My co-founders and I have been required to improvise, to pivot multiple times, and to make progress with resources available. Together, we built the world's first apparel 3D scanner. We created a magic wand that could help small and medium-sized fashion brands transition to e-commerce. Now that the virtual and physical worlds of fashion are merging, these businesses struggle to remain relevant and maintain sustainability. The hard work put into creating this magic wand gives them that chance to survive the future changes and transform the e-commerce experience.
Today, Ohzone is a fully operational company with a team of four full-time engineers and four marketing and salespeople — all inspired by a dream to bring 3D virtual fashion to life. At the Ohzone, we aim to democratize 3D virtual fashion and make it accessible to small- and medium -sized brands to help them increase sales, lower returns, and be sustainable in the post COVID-19 era.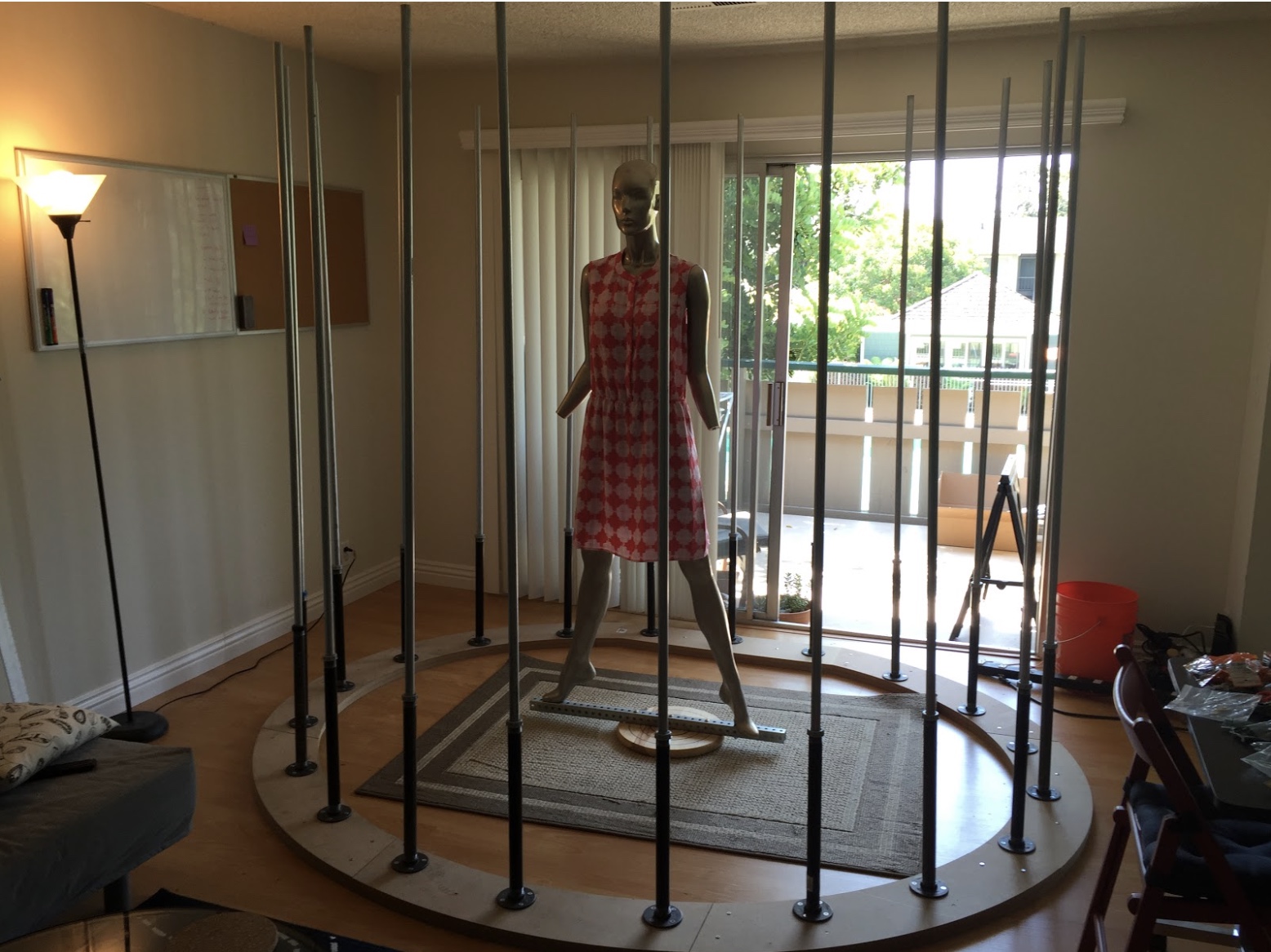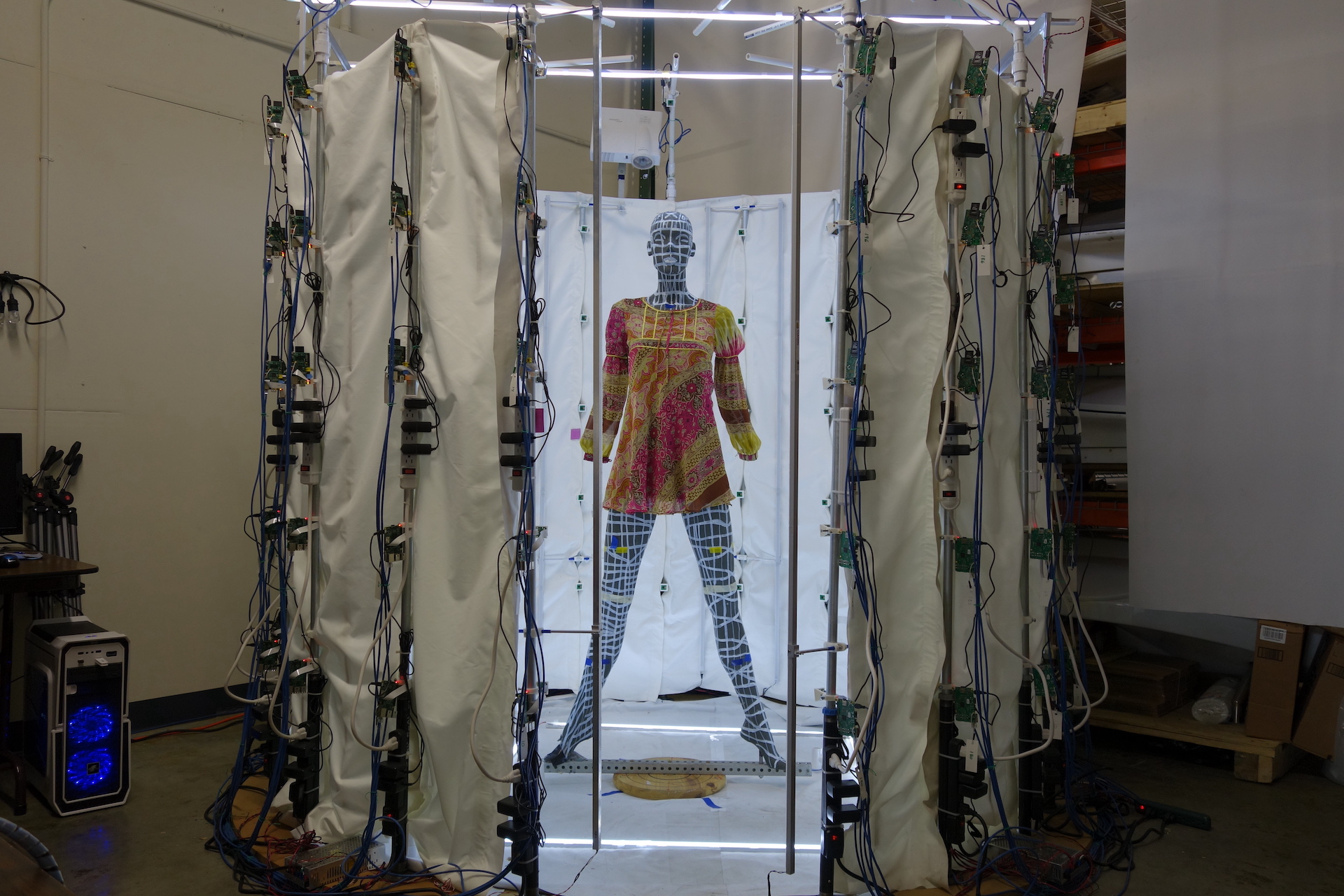 The present and future
COVID-19 has generated exponential interest in our space. Our 3DREAL™ interactive  technology helps fashion brands increase click conversion rate by 650 percent, lower returns by 40 percent, and be sustainable with virtual samples (3DREAL™ Sample). With our 3DREAL garments, virtual fashion can be experienced at a whole new level. In addition to e-commerce, we also collaborate with fashion shows and showrooms that desperately need virtual solutions to regain viewers and leverage them to close brands.
The new frontier is the co-existence of digital fashion and its physical version and OHZONE is poised to exploit this emerging market.
What has helped me
I learned to persist by taking small, incremental steps toward my goal. I had to piece together critical clues given by mentors, formulate strategies to navigate around challenges, and make the best of the opportunities available with the resources I've had. I am forever grateful for my advisors and their indispensable support to my endeavor.
My recommendations
Look deep within yourself and see what drives you to entrepreneurship. There are easier ways to make a living than starting a business.
This quote from Thomas Edison, "Success is 10 percent inspiration and 90 percent perspiration," a good sob story and $2.50 will get a good cup of coffee at Starbucks.
Social Media presence and PR should be started and maintained since inception. Don't trust that there is a genuine organic effort you can do for PR, everything is pay-to-play.
---
TechNode Global publishes contributions relevant to entrepreneurship and innovation. You may submit your own original or published contributions subject to editorial discretion.