Editor's note: This interview is part of a Q&A series with winners of the ORIGIN Innovation Awards 2020. Aquaconnect is a winner in the category Startup Awards–Food & AgriTech.
---
Aquaculture in India provides livelihood opportunities to 5 million people in rural and coastal regions. The country is the second-largest producer in aquaculture, although the challenges in traditional farming practices lead to inefficiency.
In this TechNode Global Q&A with Sudhakar V, Entrepreneur-in-Residence at Aquaconnect, we learn how the company uses internet-of-things, artificial intelligence, and data to improve the efficiency of aquaculture farming in India, which can potentially be scaled in other locations as well.
Aquaconnect is a technology venture that promotes sustainability through data-driven farm advisory and marketplace solutions for Aqua Farmers. Its AI-powered mobile application transforms real-time data collected from the farms into impactful insights. The company provides end-to-end services like farm management assistance, on-ground support, formal finance, access to market, leveraging players on the value chain.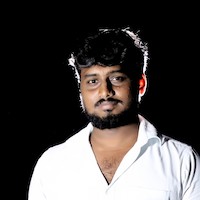 What are the three key challenges in the industry that your Aquaconnect is addressing?
Major challenges in Indian aquaculture:
Poor productivity
Wider disease occurrence
Poor value chain transparency & Multi-layered distribution channels
Indian aquaculture provides livelihood opportunities to 5 million people who belong to rural and coastal regions. Though India is the second-largest producer, one of the biggest challenges is that the prevalence of traditional farming practices that led to low production efficiency and wider disease occurrences. Lack of data and data-analytics driven decisions has a negative impact on production efficiency, Traceability, and disease management. Also, the lack of farm-level data prevents farmers to access financial assistance, Insurance, and seafood buyers. The absence of formal credit forces them to depend on informal lenders such as local retailers, farm-inputs distributors, etc., and thus enter a high-interest trap.
Aquaconnect endeavors to unleash the data potential that sleeps in pond ledgers. Our app simplifies data input from a farmer's perspective and structures the end-to-end production data to bring actionable farm insights. The AI-powered advisor understands the farming patterns to optimize farm inputs, improves animal growth and farm productivity. The data intelligence connects farmers with the upstream and downstream players at the right intervention.
How is Aquaconnect addressing these challenges?
Aquaconnect app is an AI-powered mobile farm advisor that helps aqua farmers to get guidance from stocking to harvest. It captures complete production data to bring actionable farm insights using Artificial Intelligence. Our predictive model uses deep learning algorithms to provide context-sensitive suggestions and alerts to improve farm productivity, water quality parameters, feed consumption patterns, and aquatic health management. Our app offers a package of practices to farmers to achieve high biomass conversion, reduces production costs, and drives sustainable aquaculture. Further, it reduces the dependency on technicians in daily culture operations and improves efficiency, predictability, and traceability.
Further, we leverage the data intelligence to connect farmers with banks, insurance, seafood buyers, farm input producers at the right intervention.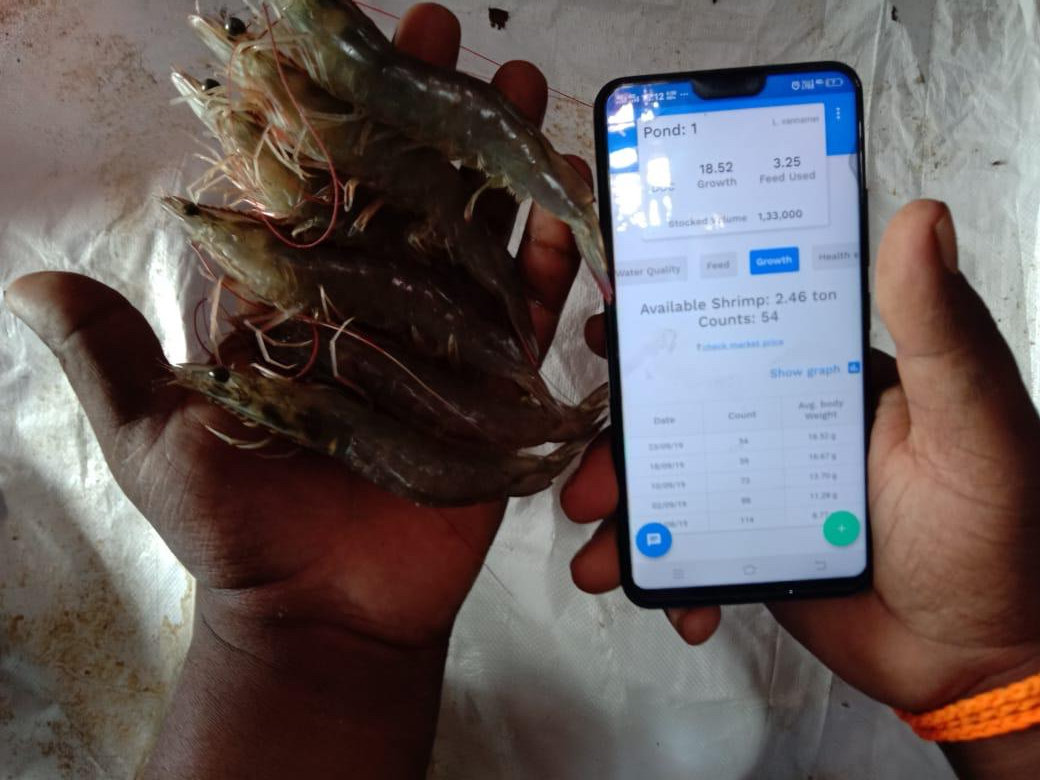 What is unique with your solution?
Aquabyte, wittayaAqua, Aquabyte, JALA work in the Aquaculture landscape and pose competition to us.  Aquaconnect has a unique business model by creating a data-driven market place and last-mile connectivity advantage. Here's how Aquaconnect differs from competition:
Full-stack aquaculture software platform that aims to improve farm production using AI-powered farm advisor. Offers plug and play options for third-party aquaculture IoT Hardware devices.
Pay as you go. There is no Capex requirement to implement our app. It can be customized to the workflow of small, medium, and big farms.
Data Intelligence. Our app is location-aware, context-aware that connects farmers with up-stream and down-stream players of the aqua supply chain. Our data-driven approach supports sustainable procurement and traceability, financial assistance, and crop insurance to aqua farmers.
With AI and Remote sensing capabilities, Aquaconnect aims to create risk management solutions for BFSI (Banking, Financial Services, and Insurers) to enables financial and insurance products for Aquaculture sector. Remote sensing shall allow us to quickly scale our solutions in other geographies.
What are the emerging trends in the aquaculture industry that will drive innovation?
Automation in aquaculture operations (IoT such as water sensors, auto feeders, growth monitoring sensors and innovations in software platforms to capture & analyse data for better problem sensing capabilities).
Data-driven farming to create Artificial Intelligence platforms to optimize farm inputs, better growth & predict diseases.
Data-driven risk mitigation profiles to bring formal finance & insurance.
Tell us more about your team.
Raj is a tech entrepreneur with extensive experience in building the Internet and mobile technology-driven businesses. World Economic Forum has named him among "Young Global Leaders 2012" in recognition of the leadership and contribution in the field of mobile communication and information services. He became a "TED Fellow" in 2009 for his accomplishments in "Mobile4Good" initiatives in emerging markets. In 2019, He was awarded "40 UNDER 40" by The New Indian Express for the promotion of sustainable aquaculture practices in India. He holds a graduate degree from IIT Kanpur, India.
Karthi is a banking professional turned entrepreneur with an overall 15+ years of experience in Banking & Insurance at the level of management, sales and operations. Experienced in setting up systems, creating benchmarks, being a part of world-beater team. He leads all the on-ground activities and operations at Aquaconnect.
Venkat is an entrepreneur, technology leader with 13+ years of experience and expertise in delivering high-value technology solutions to business problems and currently leading the Data Science and Machine learning Engineering team to build and improve AI Product in Aquaconnect, where his team developed AI Advisory Product for shrimp farmers. He has been named among the TR35 – TOP 20 Young Innovators in India and won 'Social Innovator of the year 2012' by MIT Tech Review India for the development of speech-enabled mobile solutions for the Indian market.
He comes with a diverse experience of 10+ years, in consumer internet, real estate and manufacturing sectors. He has worked across functions such as Sales & BD, Strategy, Category Management, and Operations. He is an alumnus of IIT Madras, and Indian School of Business. In Aquaconnect, as Chief Growth Officer, he leads the product team, partnerships, and investor relations.
He has over 15+ experience in agritech, telecom sales and marketing. Specialized in enterprise sales, business development, product management, channel operations, distribution & marketing. His expertise include Strategic Planning & Management, Pre Sales and Business Development, Channel Management, Client Relationship Management, Team Management.
ORIGIN: Sizzling innovations in FoodTech are enhancing taste, nutrition, and sustainability