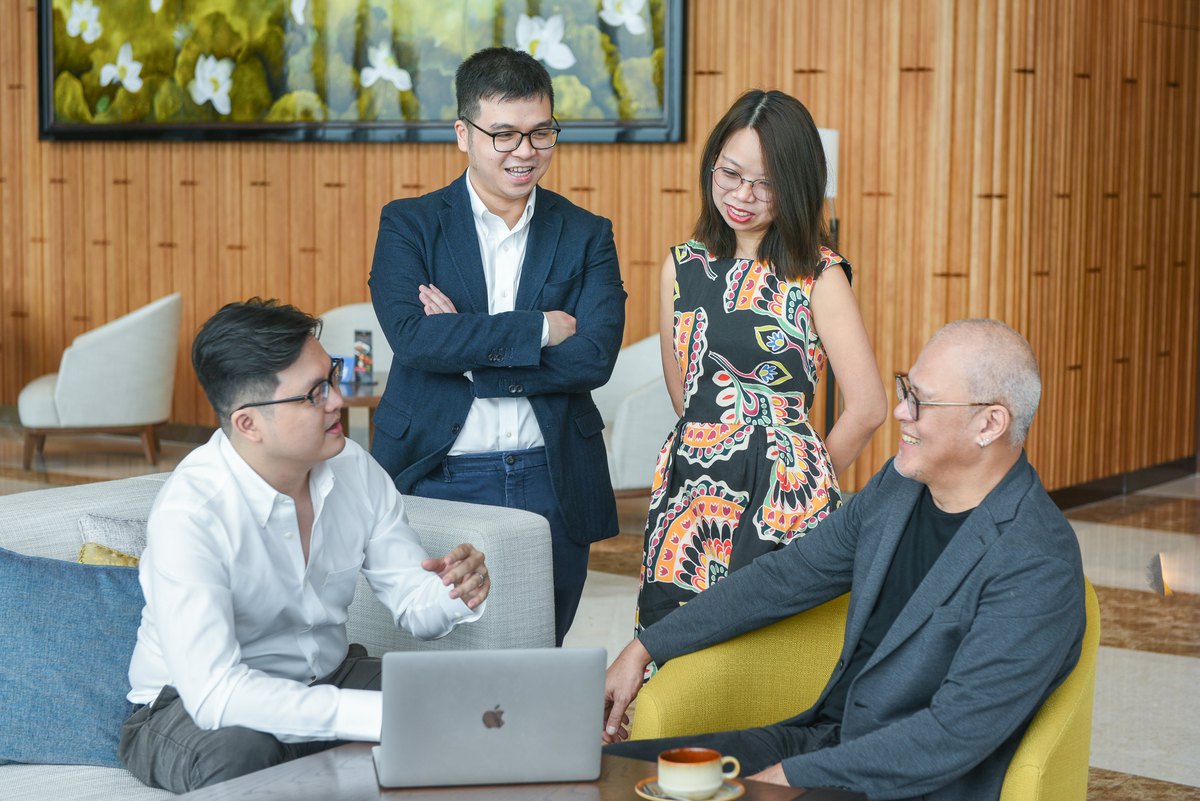 Touchstone Partners has announced the first close of its inaugural $50 million venture capital fund. In a statement, the firm shared that it "has received commitments well in excess of half of the target US$50m." The fund is backed by New York-based Pavilion Capital, Vulcan Capital, and several other investors and family offices.
With Vietnam's fast-growing technology ecosystem, Touchstone is well-positioned to use its inaugural fund to invest in startups in sectors such as FinTech, real estate, healthcare, and EdTech, and technology that enhances efficiency in major Vietnamese value chains such as manufacturing and agriculture.
"With Touchstone, we want to be a force for positive social development and to set high standards for venture investing in Vietnam. We will play a key role in supporting startups, prioritizing long-term cooperation, fairness, transparency, and mutual respect. We're grateful to be supported by a group of prestigious institutional LPs such as Pavilion Capital and Vulcan Capital who believe in the potential of Vietnam and of Touchstone," Khanh Tran, Managing Partner and Co-Founder of Touchstone said.
Touchstone was established in August 2020 by Khanh Tran, former Founding Partner of VinaCapital Ventures, and Tu Ngo, Co-Founder and Chairwoman of YOLA Education.
Vietnam is teeming with entrepreneurial energy. With a young population of roughly 98 million (75 percent in the working-age category), the country is "uniquely poised to capitalize on a demographic and digital dividend in a post-COVID world." Currently, the country is fueled by a large base of local technical, engineering, and corporate resources. Vietnam is also experiencing a surge of locals returning to the country after gaining extensive experience from work and education abroad, to start their own businesses and help build the future of their country. The country has seen over $2 billion in startup funding over the past 5 years.
Tu Ngo, General Partner and Co-Founder of Touchstone, added: "Having been a founder for more than 10 years, I understand how hard yet meaningful it is to turn ideas into reality. There are gaps in Vietnam that when addressed, we can help founders to go faster while focusing on the right things. Khanh and I have a bias for product-driven teams and we're deeply passionate about supporting our founders to succeed. Touchstone is our way to show the world that scalable innovation and real impact can happen in Vietnam and can be built by our very own."
Featured image credits: Unsplash