Tech Insights Series (Brown Bag Workshop Session): Assessing Your Organization's Level of Innovation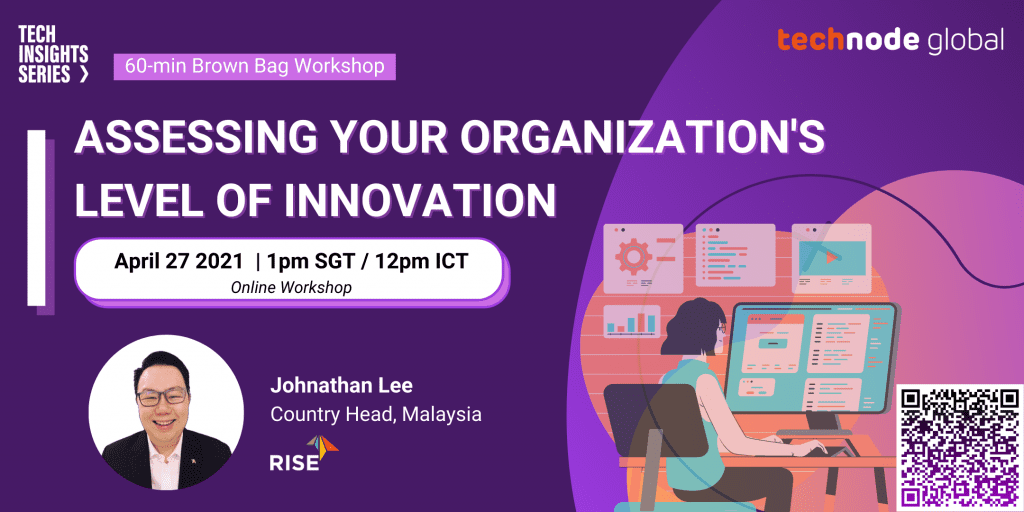 DETAILS:
About this Event:
"Why do we need corporate innovation? Where is our organization on the corporate innovation journey? What should be our next moves? How can we ensure that we are on the right track?"
Are these the questions your organization has been dealing with?
Join TechNode Global and RISE on April 27, 2021, and learn how to measure the level of corporate innovation maturity for your organization. This will provide a clear roadmap and individualized recommendations for building, improving, and sustaining the corporation's innovation capability in accordance with its optimum business objectives.
Key takeaways you can expect:
Why do we need corporate innovation? – We will be sharing some stats regarding why corporations need to develop their innovation capabilities.
Corporate Innovation Maturity Model™ (CIMM™) overview and assessment – We will introduce the model and walk the audience through the assessment
Case studies of SEA corporates that have adopted corporate innovation development
What is Tech Insights Brown Bag Session?:
Tech Insights Brown Bag Session is a 60-minute lunchtime workshop hosted by TechNode Global. The workshops are conducted by subject experts who will share strategies, systems, and practical insights into various tech and innovation topics.
DATE & TIME:
Apr. 27, 2021, Tuesday
1.00pm – 2.00pm (GMT+8)
LOCATION:
Zoom Webinar. Registrants will receive the zoom link in your inbox and a Google calendar invitation prior to the event.
RSVP:
Tech Insights Brown Bag Session is open to the public audience. Slots are limited and we will close registration once the maximum capacity is hit. RSVP here. 
SPEAKER: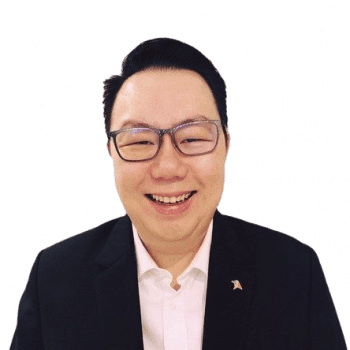 Johnathan Lee
 Country Head (Malaysia) | RISE Accelerator
Johnathan has diverse experience with 20 years of business development in various industries ranging from finance, healthcare, education, and technology. He holds a Masters in Entrepreneurship and a Bachelor of Commerce from Otago School of Business.
In the last 10 years alone, he has helmed several senior management roles – from helping a top government agency put Malaysia on the startup map globally, to starting his own healthcare startup, to leading business development for one of Malaysia largest public listed tech company, to building and fundraising for an early-stage VC firm.
Now, Johnathan spends his time advising companies in the areas of innovation, growth, and investment. He strongly believes that a combination of factors including a strong team, a good business model, and proper execution, along with financial support are vital to growing a successful business.