917Ventures is Philippines' Globe Telecom's corporate venture builder that generates, tests, and develops new business ideas that have the potential to grow and scale fast. A brand under Globe Capital Venture Holdings Inc. (GCVHI), which also counts Mynt operator GCash in its portfolio, the venture builder creates solutions that can deliver indelible value to the Philippines and the APAC region, leveraging on the rich asset base of Globe, the largest telecommunications company in the Philippines.
Its first bootcamp, Velocity by 917 Ventures, will start in April this year, running for three months. Applications are ongoing until March 28th.
In this Q&A with Natasha Dawn Bautista, Head of Marketing Communications and Program Management at 917Ventures, we learn how Globe aims to utilize its wide reach and assets in building upon viable technology startup ideas.
What are the three key challenges that 917Ventures is addressing with your venture-building model?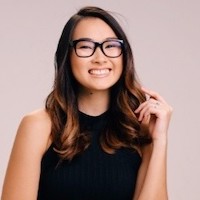 A typical startup founder usually struggles in, first and foremost, raising capital/fundraising. Velocity by 917Ventures is able to address this as we fund up to P2.5M for venture builders that join the program, with up to P100M additional funding for Seed round.
Another challenge is finding the right co-founders and building teams, both tech and non-tech. 917Ventures is able to provide not only a full and dedicated product & tech team for venture builders, but also a team of experts in marketing, data analytics, legal, finance, and HR as early as Day 1.
Last but not the least, one of the most challenging problems is also their ability to grow and scale. At 917Ventures, we are able to leverage  "Globe's Unfair Advantage" to provide venture builders access to over a million distribution points, over 150,000 enterprise partners, over 80 million subscribers, as well as additional access to the Ayala Group.
What differentiates you from other related companies under Ayala/Globe, such as Kickstart Ventures?
917Ventures is a corporate Venture Builder–we generate, test, and develop new business ideas that have the potential to grow and scale. Much more than just providing funding, we are able to build ventures from 0 to 1. Kickstart, on the other hand, is a Venture Capital–they provide funding to existing companies.
Do you have any particular focus in terms of product/industry vertical? Why?
Velocity by 917Ventures currently focuses on four verticals: FinTech, AdTech, HealthTech, and E-commerce. We believe that these are the industries that not only have been showing growth especially during the pandemic but also the industries that 917Ventures and Globe already has a presence in and are able to provide significant support and expertise.
How is 917Ventures uniquely positioned in building/growing companies?
917Ventures is a Venture Builder. We act like a startup factory and have teams, frameworks, infrastructures, and strategies already in place, proven and tested, to accelerate the growth of ventures. We are backed by Globe which gives us strong support and the ability to tap on Globe's assets.
Will you be focusing on companies in the Philippines or with Philippine markets, or are you also planning to expand across the region or globally?
Velocity is in its first year, and we would like to focus on Philippine markets for now while we also continue to refine the program. We would still welcome foreign ventures and talents though, as we foresee the Venture Builder Program targeting solutions not just for the country but for the entire APAC region.
What is the equity structure for ventures in Velocity?
917Ventures is one with the community in creating and supporting a robust startup ecosystem in the Philippines. We understand that the pandemic has brought about challenges especially on funding and capital requirements. Great ideas are still out there but opportunities are scarce, and 917Ventures is here to fill that gap.
Through Velocity by 917Ventures, individuals who will get accepted into the program will be provided with funding, a full and dedicated product & tech team, operational support, and even access to the Globe and Ayala assets. The Venture Builders will have very minimum risks and will even be compensated for the 3-month bootcamp. As such, 917Ventures will take a significant majority share in ownership, should the venture prove itself successful and spins-off (incorporates into a company) after the program.
Kindly share a brief background behind 917Ventures and your team.
Our leadership team is composed of a diverse set of experienced and skilled personalities with the following backgrounds:
Vince Yamat – Managing Director of 917Ventures, former Vice-President and Head of Product Management of Globe, former Vice-President of the Innovation Team of Globe, former General Manager of Yondu, former CEO of Ubersoft
Mikey Garrovillo – Head of Product, Technology and Data of 917Ventures, former VP Product Innovation of Globe Telecom, former Director for Product Development of Chikka Philippines, former Managing Director of WirelessHQ, former Country Manager at Pudding Media
Glenn Estrella – Head of Ideation and Acceleration of 917Ventures, former SVP of Globe – Digital Ventures, former CEO of Adspark Inc, former General Manager of Yondu, former Head of Globe – Global VAS
Rase Eustaquio – Head of People of 917Ventures, former HR Director of Globe Consumer Business, former APAC Resourcing Manager of HSBC
Natasha Bautista – Head of Marketing Communications and Program Management of 917Ventues, former Operations Head of QBO Innovation Hub, former Head of GrabCar of Grab Philippines
Griffin Golamco – Entrepreneur-In-Residence of 917Ventures, former SVP of Globe – New Business Transformation, former Founder and Managing Director of Google Operations Center, former Senior Director of Google
Featured image credits: Pixabay