The digital economy is on the rise in Southeast Asia. According to the 5th Edition of the e-Conomy SEA by Google, Temasek, and Bain & Company, the internet economy has hit $100 billion in the region and is set to exceed $300 billion by 2025 amid challenges.
"[T]he coronavirus has brought about a permanent and massive digital adoption spurt, with more than 1 in 3 digital services consumer (36 percent of total) being new to the service, of which 90 percent intend to continue their newfound habits post-pandemic," the report stated. Such an increase in digitaliation does come with its own set of challenges, however.
Improved regulatory compliance for FinTech and financial industries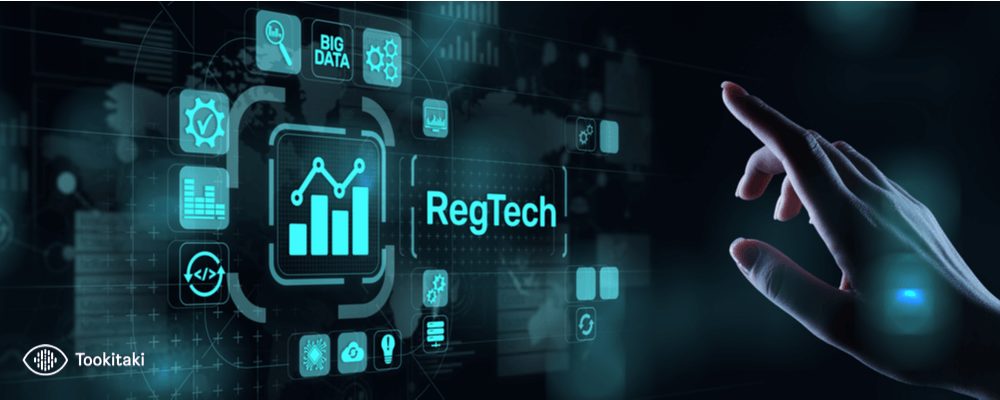 FinTech is one of the biggest drivers of growth in the region–investments "surged to a record high of $1.7B in 2019, a 40 percent jump from 2018," stated the e-Conomy report. The frequency of e-wallet transactions also rose from an average of 18 percent pre-COVID-19 to 25 percent post-COVID-19. Meanwhile, cash transactions saw a decline from 48 percent pre-pandemic to 37 percent post-pandemic, according to the same report.
However, along with this sharp increase in digital transactions comes the potential for misuse. "The COVID-19 pandemic has elevated the money laundering risk as criminals are adapting their pitches to suit the situation and come up with many fraud schemes and money mule scams. These money laundering schemes are relatively new, and existing Anti Money Laundering (AML) solutions may not be able to identify them," shared Abhishek Chatterjee, Founder and CEO of Tookitaki.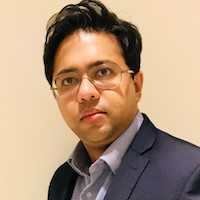 Tookitaki, a winner at the 2020 ORIGIN Innovation Awards, is a global regulatory technology company providing an ecosystem of AI-based smart solutions that create sustainable compliance programs for the financial services industry.
It provides end-to-end AML/CFT analytics, the Anti-Money Laundering Suite (AMLS), to detect, investigate and report financial crimes. AMLS leverages an automated model management platform for faster implementation and a growing library of money laundering patterns, called Typology Repository, for complex case detection. The solution also has smart modules dedicated to Screening and Customer Risk Scoring. Tookitaki also provides an AI-based reconciliation analytics system enabling automated matching and automated exceptions management.
The key to this platform is two-fold: AI-based detection of potential threats, as well as inclusiveness for financial services. "Tookitaki AMLS allows the money laundering patterns to be automatically shared across banks globally (irrespective of their size) to facilitate collective intelligence and outsmart the criminals by identifying the suspicious money trails buried deep inside the mountain of legit transactions," said Chatterjee.
The consolidation of patterns without the risk of exposing proprietary information provides a way to safely interface into the platform.
"The approach is unique and a paradigm shift from today's rules systems and AI applications as it looks beyond the siloed design where AML programs are created with limited data to cater to specific products, customer types, location without any knowledge on suspicious patterns observed in peer banks," he added.
Criminals are increasingly becoming resourceful in exploiting security gaps. Chatterjee said that RegTech solutions enable FinTechs to reduce their risk exposure and thus focus on providing better services to users. This will also help stimulate interest in digital financial services, with added peace of mind and regulatory compliance.
"For regulatory technology companies, there has never been a greater need for us to work closely with banks and financial institutions to detect new and emerging financial crimes and mitigate compliance risk while at the same time, ensuring that banks and financial institutions are aligned to the regulatory compliance requirements that have been set to safeguard the clients," he told TechNode Global.
Optimizing for consumer behavior in digital retail and the internet-of-things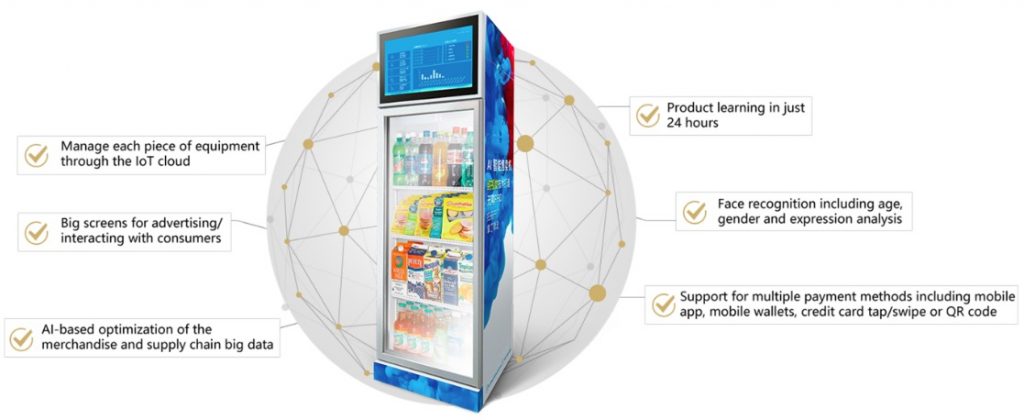 Digital retail has also gained a foothold amid the pandemic, with online purchases being considered safer than physical transactions. These are seen to have sustained retail even amid social distancing and lockdowns, for example.
"Social distancing measures and lockdowns have deeply affected the Food Delivery and e-commerce sectors, but technology has provided these SMEs with substitute revenue sources," wrote the e-Conomy study.
Such retail advancements also include contactless commerce, such as unmanned retail. The challenge here involves recognizing consumer behavior. "As the COVID-19 pandemic has been affecting the entire world, the demand for contactless payment and unmanned retail is expanding," said Andrea Wang, Partner and Chief Marketing Officer at SandStar.
"In the industry of unmanned retail, there are different technology methods to recognize the product and customer behaviour, but all of the different recognition methods will finally face the problem of recognition accuracy," she added.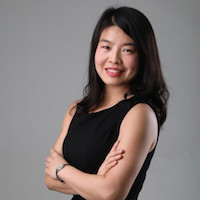 A winner at the 2020 ORIGIN Innovation Awards, SandStar's unmanned vending platform provides a dynamic recognition technology and advanced motion semantic recognition aimed at the retail industry.
Wang described how retail can benefit from artificial intelligence, particularly in optimizing operations by learning consumer behavior. "The accuracy of commodity identification and customer behavior identification is relatively high, and the overall scheme is superior to other technical schemes in terms of cost performance and operability," said Wang.
This enables contactless retail operations to properly determine which items are being checked out by the customer, not only through computer vision but also through the analysis of consumer behavior. SandStar has partnered with at least 20 of the world's top 500 companies such as Coca-Cola, Pepsi, and Sinopec. It is also a Microsoft co-sell partner and part of the Intel IoT Market-Ready Solutions program. SandStar counts "continuous establishment of the cooperation relationship with key clients" as part of its strategy to further expand its reach.
The pandemic also offers an avenue for innovations in IoT. "The industry does need to improve technology, aiming at providing a safe and convenient shopping experience. In our latest upgrade, our Smart Kiosk can turn on the [UV light] automatically to disinfect the whole cabinet after a customer closes the door. That enables us to provide a clean and safe shopping environment for the customer," Wang added.
Announcing the winners for the ORIGIN Innovation Awards 2020
Optimizing customer touchpoints through automation and intelligent engagement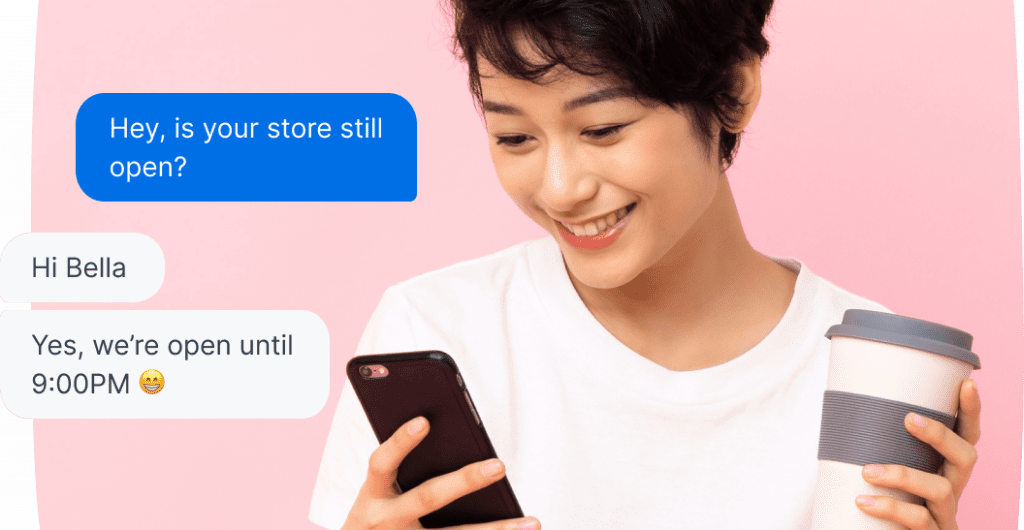 "Customer acquisition, education, and engagement efforts moved online," wrote Google, Temasek, and Bain in their study. For many businesses, effective engagement traditionally came with high HR costs. However, AI is changing all that by providing a way for businesses to automate the way they interact with customers without losing the personalized touch.
Kata.ai, a winner at the ORIGIN Innovation Awards in 2020, is an Indonesian Conversational Artificial Intelligence company focusing on understanding human conversation with a focus on empowering the way humans collaborate with technology. The company provides a conversational AI platform that enables enterprises to automate some of their operational procedures, such as customer service and helpdesk.
"We are looking to help enterprises generate more profit by utilizing AI. It means saving cost by improving their operational process, increasing sales by enabling chat-commerce as an untapped revenue channel, or getting to know their consumers better by enriching their CRM
database with more behavioral data points," shared Reynir Fauzan, Co-Founder and Chief Marketing Officer, Kata.ai.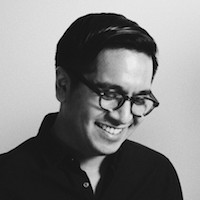 Automation saves time on transactional matters and lets humans focus on higher-value work. "With our conversational AI platform, enterprises can now automate some of their operational processes, such as customer service and helpdesk. By utilizing automation, their agents can focus on tackling more meaningful work, such as high-touch inquiries and complaints that require human sentiments, and leave all the mundane and repetitive tasks to the virtual assistant," said Fauzan.
He added: "Direct-to-Consumer (D2C) sales and marketing processes can also be automated and scaled instead of having to rely on real people behind the desk, making brands reachable anywhere and anytime by their consumers, be it in the middle of the night or early in the morning."
Kata.ai has had half a decade to build up its platform with natural language processing. By working with various verticals, it has also been able to build processes and best practices into its platform. It raised Series B funding in Q4 2020 and launched a conversational commerce platform for SMEs called Qios.co.
"We started six years ago as a virtual concierge service called YesBoss, where we managed to obtain millions of Indonesian language natural conversation datasets. As the pioneer of the conversational AI platform in Indonesia, we also worked with top enterprises and have been exposed to the best practices in various verticals, from telco, banking, to FMCG. So, not only do we own the leading NLU for the Indonesian language, but we also have the knowledge and best practices to maximize our clients' business output. No companies in this space have the amount of data and expertise that we have," Fauzan told TechNode Global.
AI is a growth market in Indonesia as it is across the region. "Indonesia's digital economy is forecasted to reach $125 billion in value by 2025, and it is also estimated that by 2030, the impact of AI on Indonesia's GDP could reach $366 billion," Fauzan said.
Apart from Enterprise, the company is now targeting SME markets, with a focus on social commerce, and it is accelerating AI services in other industries such as healthcare and engineering.
"Small businesses must find new ways to survive and sustain sales amid the many challenges posed by the ongoing pandemic. As many as 125 million Indonesians have used WhatsApp, and 70 million of them already have Instagram. Businesses should utilize this to provide a new shopping experience for their customers," Fauzan concluded.
The takeaway
If there's one positive thing that the coronavirus pandemic has brought in the region, it's the accelerated adoption of digital technologies. Given the accelerated demand for digital services including e-payments, digital fund transfers, e-commerce purchases, and customer engagement, it will be too burdensome for traditional or manual systems to manage. Thus, innovations in AI are also being tapped in order to optimize how digital transactions and engagements are carried out.
Featured image credit: Unsplash