Indonesia InsurTech firm PasarPolis has announced today that it has raised US$5 million in equity finance from International Finance Corporation (IFC), a member of the World Bank Group. This capital infusion will help boost the delivery of microinsurance and affordable insurance protection to the country's informal economy workers–considered the most vulnerable sector.
PasarPolis earlier raised $54 million in September 2020 in an oversubscribed Series B financing led by LeapFrog Investments, SBI Investment, AlphaJWC, Intudo Ventures and Xiaomi. In 2018, PasarPolis raised an undisclosed amount in Series A funding from Gojek's VC arm Go-Ventures, Tokopedia, and Traveloka, as well as an undisclosed Seed round from East Ventures.
In a statement shared with TechNode Global, PasarPolis said that the partnership comes at the right time to help foster financial inclusion to customers not served by the insurance sector in Indonesia, where a significant portion of the population hovers around the poverty line.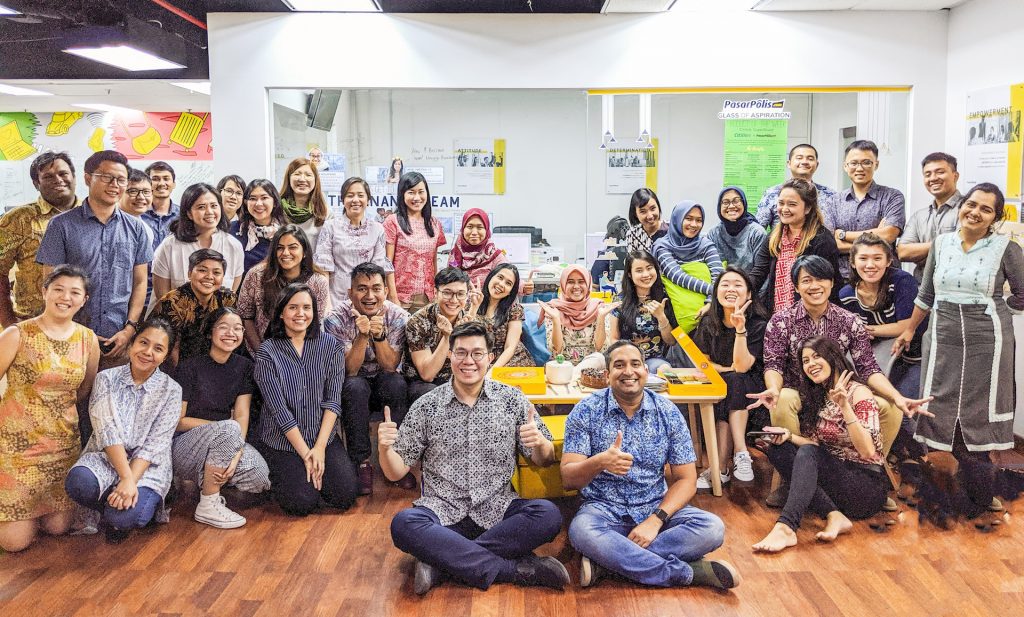 The company aggregates insurance products from 30 companies across the region and counts at least 10,000 agents across Indonesia. It has gained traction amid the insurance gaps faced in the country and the region in general. PasarPolis has shared that five years after launch, 30 million Indonesians, or 11 percent of the population, have purchased insurance protection from the company. It considers this a "remarkable feat" amidst the country's general insurance penetration of less than 4 percent and an ASEAN insurance penetration rate of 3.6 percent.
According to the company, 90 percent of consumers are first-time buyers–never having purchased insurance policies before. Forty percent of policy-holders are workers in the informal sector. This includes online motorcycle and taxi drivers, couriers, and online MSME players.
"To date, the insurance gap and unequal distribution of insurance remain the major challenges in Indonesia. Through the adoption of technology, we will continue to bridge the gap for people who previously had difficulty accessing these important insurance services," said Cleosent Randing, Founder and Chief Executive Officer of PasarPolis.
"With 30 insurance companies and 25 digital partners together serving millions of new customers last year, the opportunity for PasarPolis to expand its offering and geographic reach is extraordinary," said Fernanda Lima, Partner at LeapFrog Investments, an earlier investor with focus on impact investments.
Azam Khan, IFC's Country Manager for Indonesia, Malaysia and Timor-Leste, added: "[T]his timely investment aims to support the country's effort to advance the development of the digital economy and achieve greater digital integration within ASEAN."
"With IFC's support as our investor, we believe our mission to develop our technological innovations will be strengthened, enabling us to create more affordable and innovative microinsurance products that are easily accessible, including the underserved community and those who live in remote areas. This strategic collaboration with IFC, known around the world as the vital conduit for catalyzing private-sector investment that also lifts prosperity, is also an acknowledgment of the positive impact that we are delivering for many more individuals and households in the society."
PasarPolis has at least 80 products in its portfolio, and it aims to provide the "best end-to-end experience for consumers, from the product selection process to the claims process," says Randing.
Randing added that the company will utilize the newly-raised capital and strategic collaboration in further developing the technology for better access by users who have limited access to digital technology, such as those living in remote areas.
PasarPolis aims to increase insurance penetration and literacy across the region, with plans to scale up its Vietnam and Thailand markets this year.
"From an industrial point of view, Vietnam and Indonesia have similar criteria for the insurance market, although awareness of insurance in Vietnam is still relatively low compared to Indonesia, or Thailand which is maturing fast. We are optimistic that we can be the motor of the InsurTech industry in ASEAN region and continue to answer the insurance gap challenge in this region," Randing concluded.