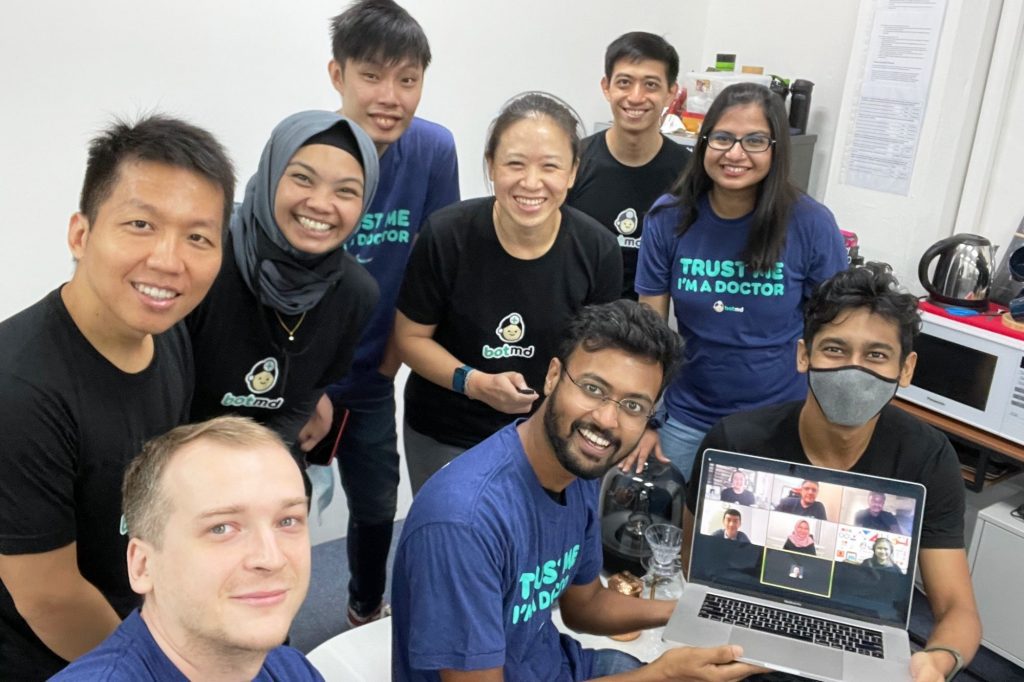 AI-driven MedTech platform Bot MD announced that it has secured $5 million through a Series A funding round led by Monk's Hill Ventures with participation from SeaX, XA Network, SG Innovate, and angel investors Yoh-Chie Le, Jean-Luc Butel, and Steve Bank.
The Singapore-based startup plans to use its fresh capital to expand in other Asia-Pacific countries such as Indonesia, Malaysia, India, and the Philippines. It will also work on its platform and include new features based on the demand that hospitals and other healthcare organizations have been experiencing during the coronavirus pandemic.
Since its founding in 2018, Bot MD has been able to provide an AI-based platform able to produce integrated content of medical staffers' schedules and contact information, updated guidelines and clinical protocols, and drug information. Its platform is currently being used by around 13,000 doctors in Singapore and the Philippines. This includes Changi General Hospital, National University Health System, National University Cancer Institute of Singapore, Tan Tock Seng Hospital, Singapore General Hospital, and Parkway Radiology from Singapore, and the National Kidney Transplant Institute from the Philippines.
With the coronavirus pandemic, the company has seen exponential growth in its users. The need for online healthcare services has greatly risen and from Bot MD's Singapore user base of 20 doctors in January 2020, it has ballooned to over 5,200.
Michele Daoud, Partner at Monk's Hill Ventures, shared: "The global pandemic has added tremendous pressure on healthcare systems around the world and reinforced the need for efficient operations and productive healthcare professionals. We have witnessed first-hand the team's strong ability to execute and their sheer tenacity. Unlike other pure software-as-a-service (SaaS) enterprise players, the team's extensive experience in the healthcare industry have given them deeper insights into the real pain points of doctors and hospitals, which has allowed them to build an incredibly intuitive product for doctors to use without any training needed–a feat that is virtually unheard of in the healthcare industry."
Dorothea Koh, Co-Founder and Chief Executive Officer of Bot MD, said: "Our company's mission is to empower doctors and to delight them by providing them with an AI assistant that can answer all their clinical queries. We believe that we can help every doctor in the world save time and improve the quality of patient care by making it more convenient and much faster to access the clinical information that they need, wherever they are, 24X7. We are focused on designing a user experience in our platform that modernizes clinical workflows without the need to adopt an entirely new hospital system or change existing workflow."
The company plans to use its fresh capital to accelerate its expansion within the APAC region, including Indonesia, Malaysia, India, and the Philippines. Bot MD's platform will provide support for doctors working in larger hospitals, general practitioners, and primary care doctors through its platform that will provide access to integrated information that they may need. According to Koh, the time it would take to onboard a hospital or healthcare organization would vary depending on their systems and needs. However, Bot MD's platform allows its AI to be trained quickly.
Aside from its expansion plans, Bot MD also plans to invest in manpower and hire more people to be part of its design and engineering teams. It plans to integrate new features into its platform, such as electronic medical records, billing and scheduling integrations, clinical alerts, and chronic disease monitoring. The platform currently only supports English, with plans to add Bahasa Indonesian and Spanish within the year.